Dawn breaking on Tahoma
Chatter Vulture, he of the hiking and craft beer drinking group Them Vultures, enjoyed a solo trip to Camp Muir last month. He was the first person on Tahoma that morning.
"I had the whole damn mountain to myself until about half an hour into the descent," says Chatter.
Chatter made the ascent from parking 5,400 feet to 10,188 feet in four hours and 45 minutes, knocking off two hours on the way down.
"A beautiful day, but wind gusts up to around 25 knots were, in a word, tiring," reports Chatter. "I typically do this one using crampons for the ascent, and snowshoes for the descent. Left the snowshoes behind this time, and really regretted having done so. The afternoon sun warmed the snowfield, and I post-holed a bit. Exhausting.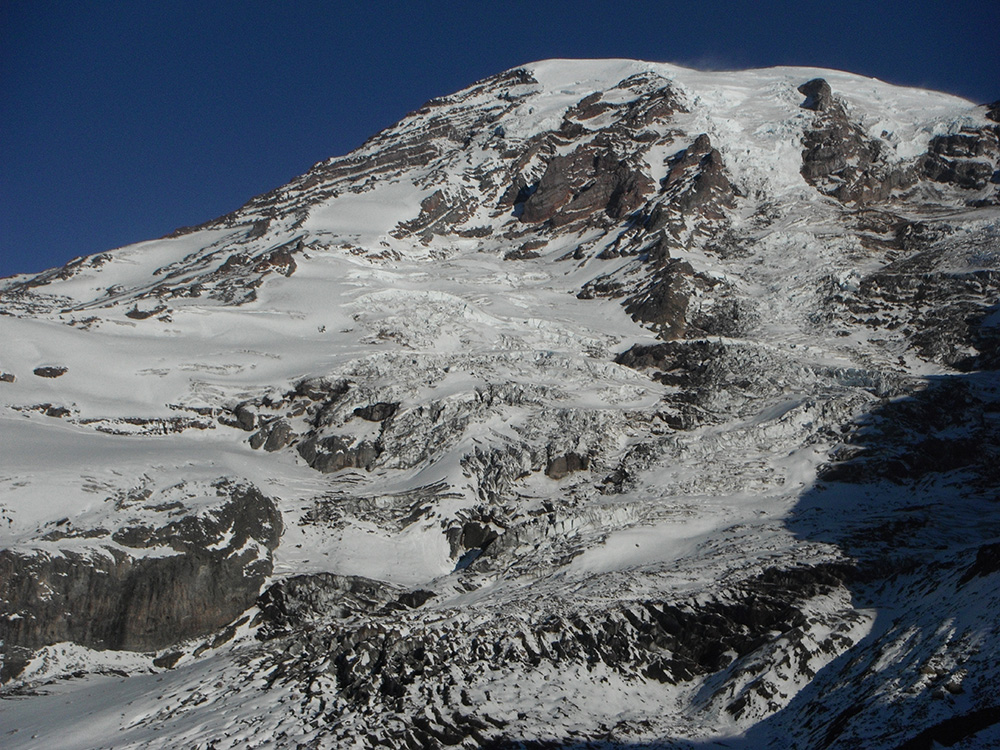 Nisqually Glacier, right, merges with Wilson Glacier.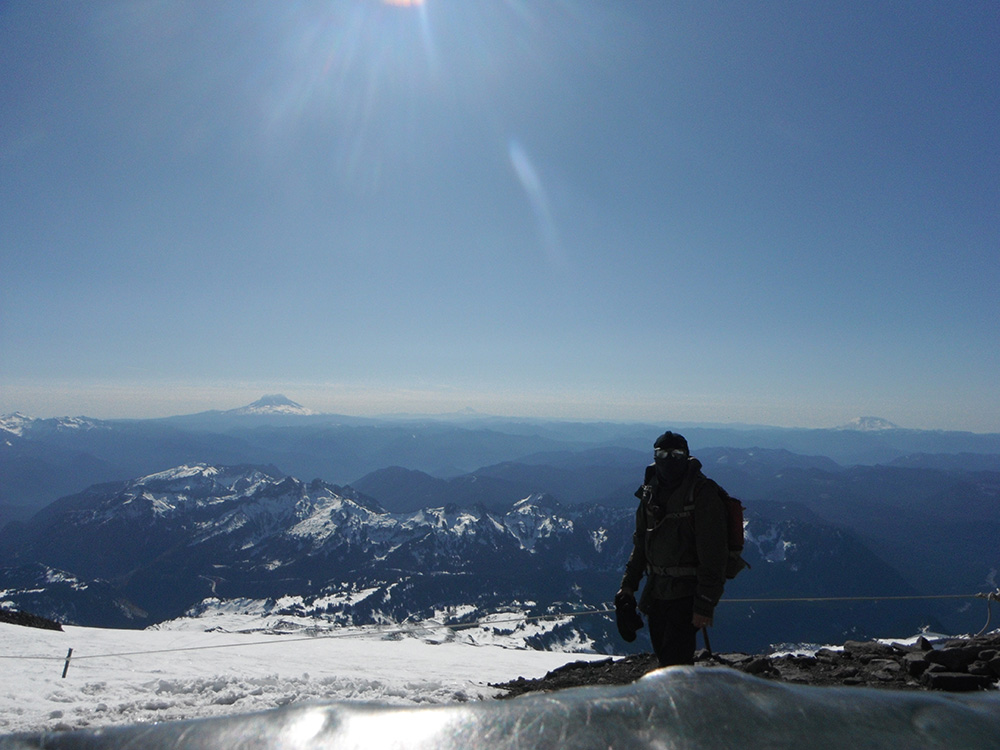 Not a glacier-running camel herder: far left, Pahto (Adams), far right Loowit (St. Helens), barely visible far center Wy'east (Hood) with the Tatoosh Range in the near background.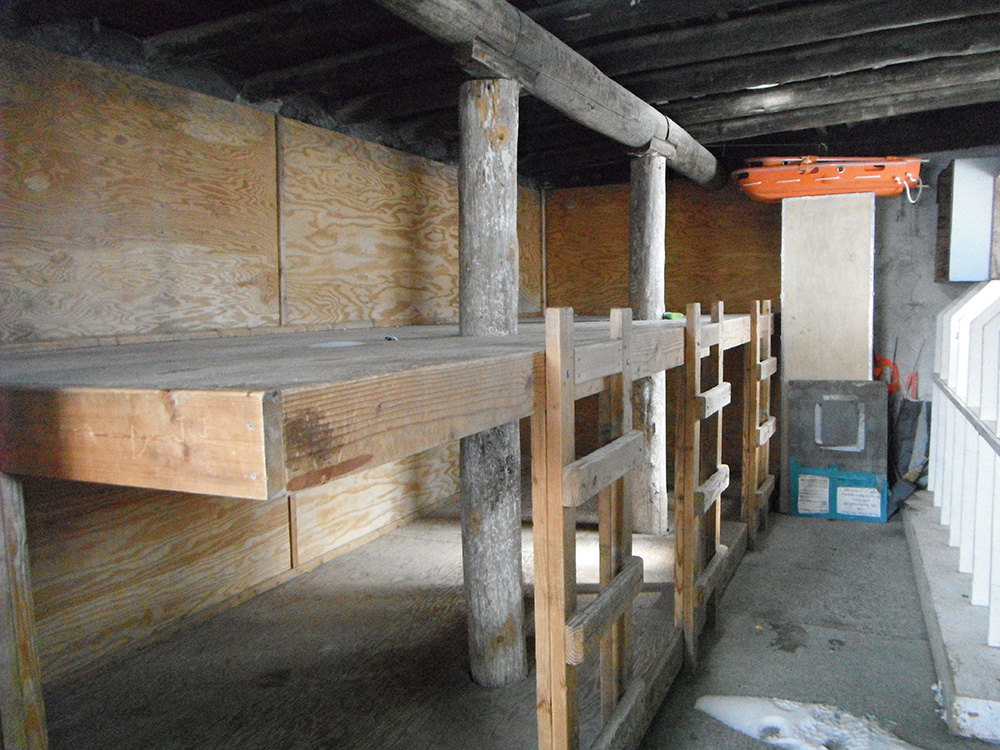 Overnight accommodations at Camp Muir — Hotel Murano, it ain't
---