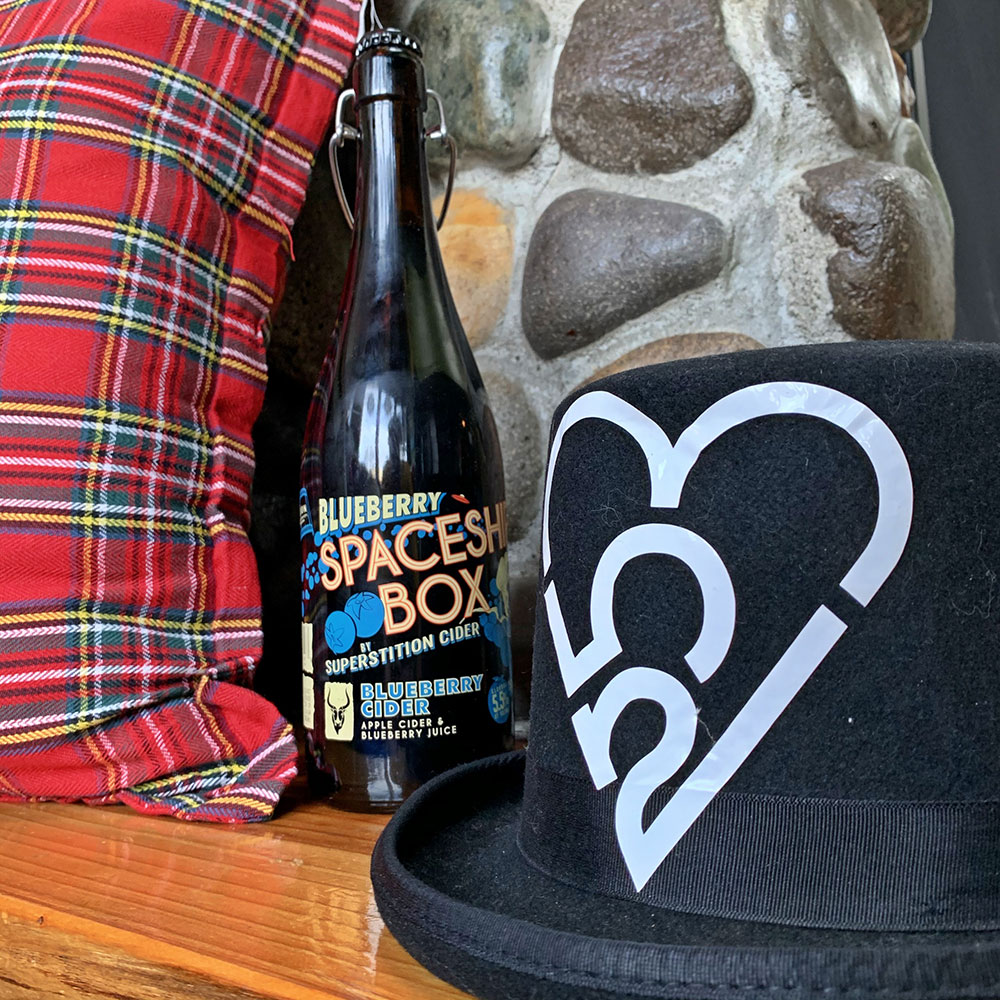 Fancy Pants Sunday: Superstition Blueberry Spaceship Box
In 2009, husband and wife Jeff and Jen Herbert were planning a Thanksgiving dinner in their Prescott, Arizona, home when Jeff decided to create a beverage that paid homage to Jen's family's roots in Vermont. He busted open a home brewing kit she gifted him to make an alcoholic beverage made by fermenting honey with water and adding maple — mead. By 2012, the couple turned their hobby into Superstition Meadery, a mead and hard cider company that averages 3 million in revenue, including the top rated hard cider in the world, Blueberry Spaceship Box.
Mead, which is made of honey and water fermented with yeast, is perhaps the oldest alcoholic beverage in the world. Mead-making likely started when a sack of honey would catch some rain, which leads to fermentation. Consuming what's in the bag would create a state of inebriation, which of course led people to experiment with making more. A process evolved. Often associated with the Viking Age, enjoyed by the ancient Greeks and mentioned in Chaucer's 14th-century Canterbury Tales, mead is having resurgence thanks to the craft brewing trend and the Game of Thrones. But far from the sticky-sweet beverage sold at Renaissance festivals, modern mead is lighter in taste and can be consumed like a glass of wine or beer. Meads of the moment are carbonated and may be dry, semi-dry or sweet.
Thanks all fine and dandy, but Blueberry Spaceship Box isn't a mead, it's a hard cider that's perfect for our Fancy Pants Sunday column, which focuses on complex, fancy alcoholic beverages. Blueberry Spaceship Box has been poured on tap from Thailand to Copenhagen and at festivals from Washington to Florida. Blueberry Spaceship Box is a spectacular blend of sweet and tart, of apple and blueberry, and it is at home when served as a bubbly apéritif or paired with Peaks and Pints' meat sandwiches.
You fancy Superstition Blueberry Spaceship Box
---