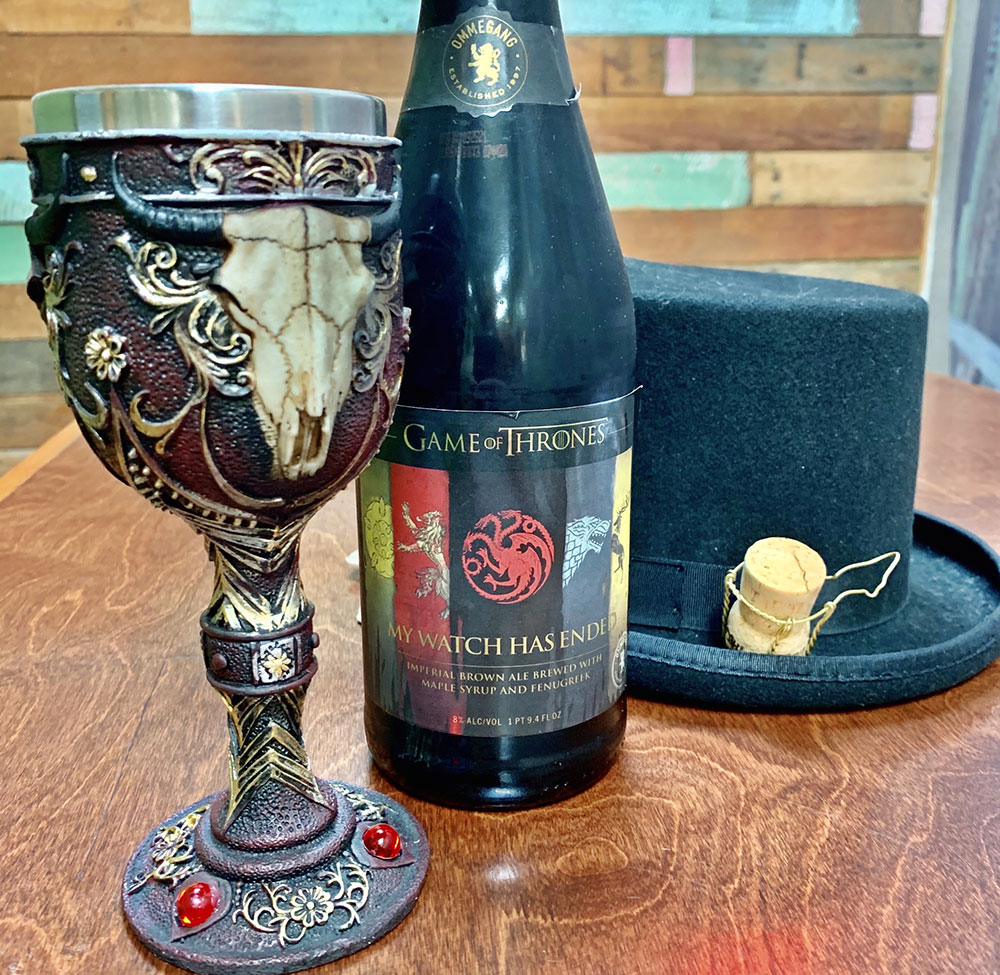 Fancy Pants Sunday: Ommegang My Watch Has Ended
You've seen them. A giant of a man wearing a Wun Wun mask weeping at a bus stop bench. Your neighbor gardening with a Khal Draogo foam Arakh sickle. A proud parent cheering at Stadium Bowl donning The Hound helmet. Thronies don't know what to do with themselves since the Games of Thrones finale.
"What do I do now?" asks the barista making White Walker face foam art.
If only there were a closure beer. If only.
Over the last few years Game of Thrones fans have not only been able to digest all of the wonderful Westerosi-content they crave, they have been able to literally ingest it. For six years Brewery Ommegang has partnered with HBO for a number of Realm-related brews. They took inspiration from characters, events, and locations on the show. Now that GOT is AWOL, Ommegang thought it fitting to offer one final beer befitting the end of the brewery's watch.
Ommegang brewed aptly named My Watch Has Ended, an imperial brown ale meant to express "the state of Westeros after eight seasons of bloody battle." It's a perfect beer for our Fancy Pants Sunday column, a weekly look at beers that rule with complexity, creativity and/or giant bottles. Ommegang's My Watch Has Ended fits the crown:
"My Watch Has Ended is brewed with two-row base malt, specialty grains such as oat flakes and chocolate malt, plus maple syrup and fenugreek, an herb with a maple-like aroma and flavor. Hopped with Hallertau Magnum and Styrian Golding varietals and fermented with an English ale yeast, with aromas of sweet maple and caramelized sugar, the beer pours a rich mahogany. Notes of cocoa and toffee and a smooth, velvety mouthfeel finish dry, with gently smoldering roast."
The imperial brown has taken siege of Peaks and Pints' cooler.
You fancy Ommegang My Watch Has Ended.
LINK: Fancy Pants Sunday archives
---