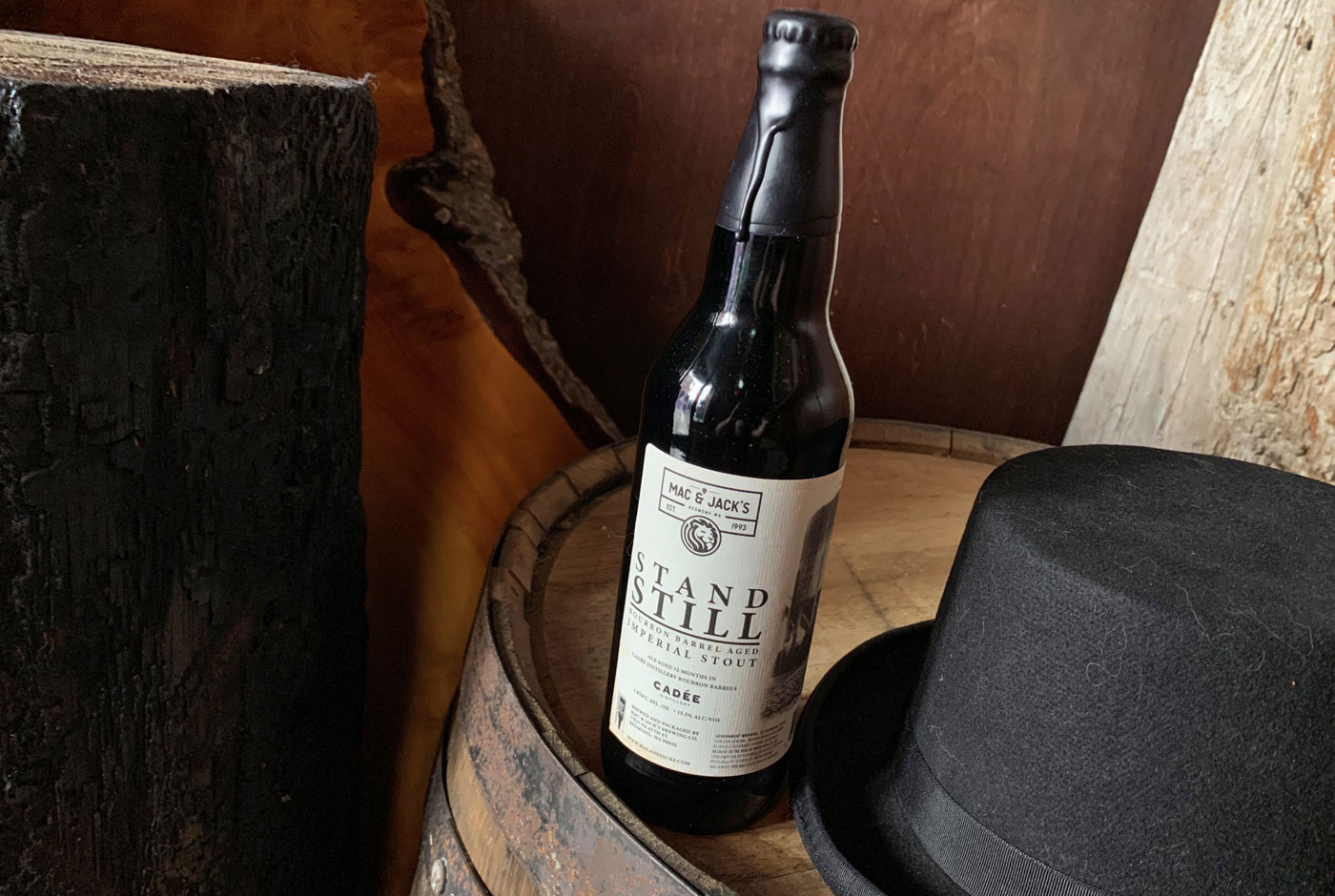 Fancy Pants Sunday: Mac & Jack's Stand Still
In 1991, Mac Rankin started homebrewing and fell in love with the process. Two years later, he approached Jack Schropp with the possibility about starting a microbrewery in Washington state. Over the next nine months the first batches of the African Amber and Pale Ale were rolled out. After much success with the Amber and the Pale Ale, Mac & Jack's Brewing Company finalized their African Amber, Blackcat Porter and Serengeti Wheat (their hefeweizen beer). These signature beers were introduced at the The Park Pub, next to the Woodland Park Zoo. In 1995, Mac and Jack began to hire more staff. In August 1996, they began building a production facility at North Sammamish Center in Redmond. Over the next four years, Mac & Jack's remodeled the brewery four times to increase overall production. In 2018, Mac & Jack's was the fourth largest craft brewery in Washington state that year, producing 34,444 barrels, behind Georgetown Brewing, Elysian Brewing and Fremont Brewing. January 3, 2021, Peaks and Pints posts Fancy Pants Sunday: Mac & Jack's Stand Still highlight the Redmond brewery's bourbon barrel-aged imperial stout.
This year, Mac & Jack's aged their Stand Still Imperial Stout in Cadée Distillery Bourbon barrels instead of Heaven Hills barrels. Since Cadée Distillery was created by Colin Campbell, a Scotsman from a clan spanning centuries of distilling and blending history, and Cadée means "pure" in Gaelic, we'll say the distillery is on the Isle of Whidbey instead of Whidbey Island. Cadée ages, blends and finishes each American oak barrel in this rare island climate between the Cascade and Olympic mountains, where nature's slow hand and strong tides infuse extraordinary flavor and unique maritime notes.
After 12 months in Cadée bourbon barrels Stand Still emerges smooth and complex showcasing flavors of bourbon and roast, with chocolate, vanilla, dark fruits, and toffee in support.
You fancy Mac & Jack's Stand Still Imperial Stout!
Mac & Jack's Stand Still Imperial Stout is available in the Washington state section of Peaks & Pints' cooler.
LINK: Fancy Pants Sunday archives
---