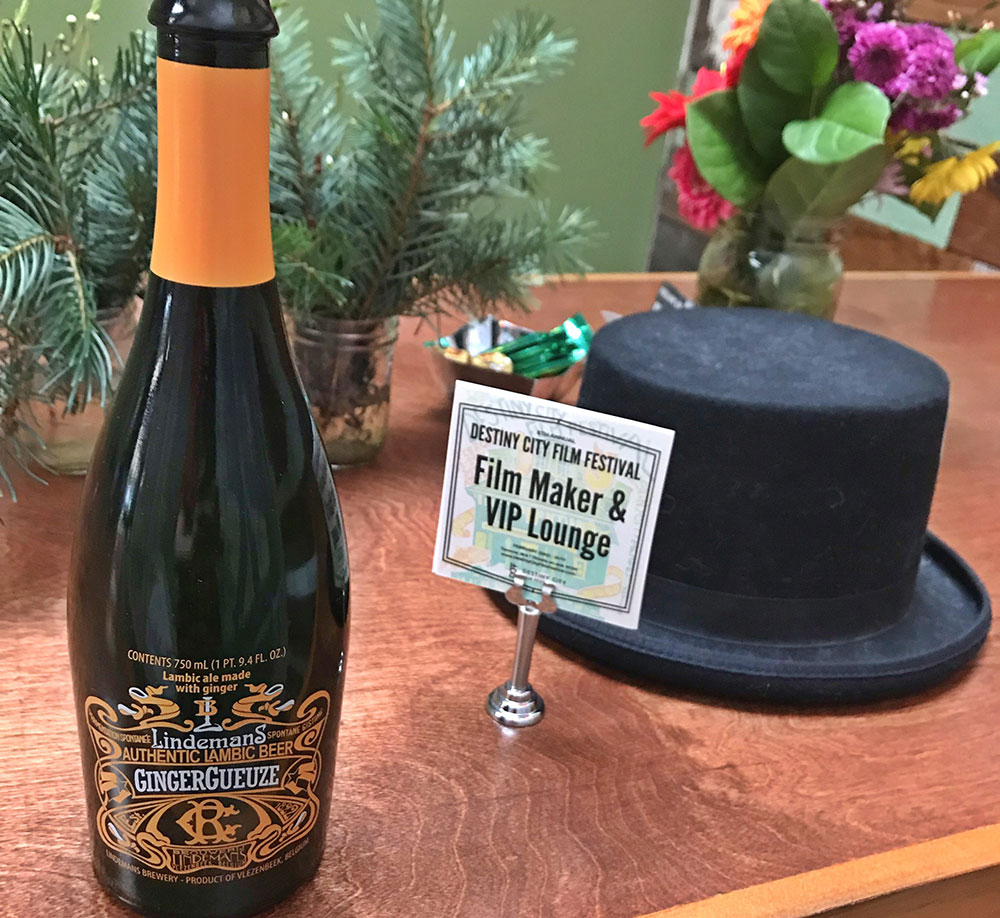 Fancy Pants Sunday: Lindemans GingerGueuze
"Now, let's party!" yells someone in the Destiny City Film Festival VIP Lounge, which also doubles as the Peaks and Pints' no-named events room — when not filled with screenwriters and directors participating the film festival held at the Blue Mouse Theatre this weekend. If a director picks up a film camera inside the pop-up lounge, we imagine she or he would camera whip-pans to the Lindemans GingerGueuze bottle, our Fancy Pants Sunday star.
Indeed, Fancy Pants Sunday is our weekly column that champions high ABV, complex and delicious craft beers — and the Lindemans GingerGueuze certainly fits the bill.
A brewery both traditional and innovative, Lindemans created a new beer category with their Botanical Lambic series: wild-fermented lambic beers, with a new ingredient that leads to an entirely new flavor sensation. Third in this series, GingerGueuze is based on a blend of 12 month-old lambic with two- to three-year-old lambic, fermented in oak with fresh ginger. Bottle-conditioned, GingerGueuze has a golden color and combines the sourness of lambic with the subtle flavors of fresh ginger, herbal Brett, hay, and wood, as well as farmyard and wooden barrel notes.
When not being poured over film festival winning directors' heads, Lindemans GingerGueuze can be found in Peaks and Pints' cooler.
You fancy, Lindemans GingerGueuze!
BONUS: Peaks and Pints offers a movie-themed beer flight today!
---