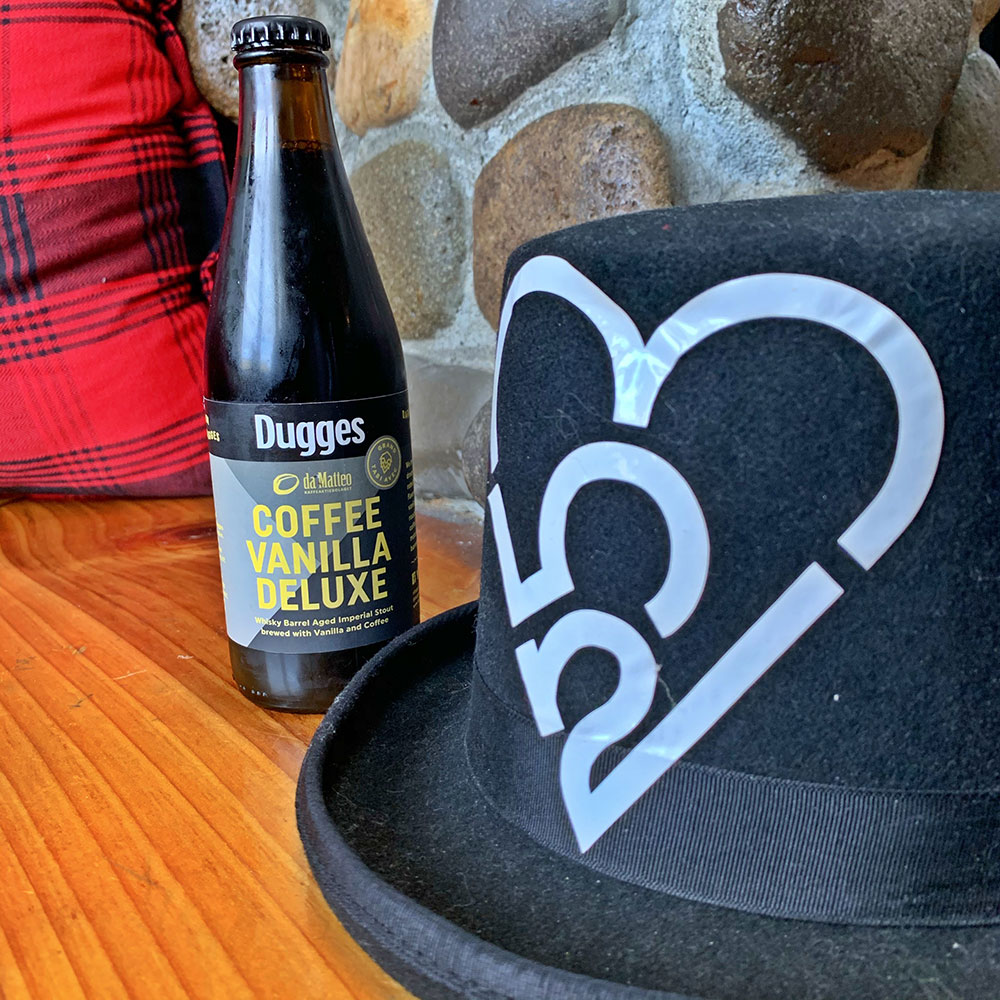 Fancy Pants Sunday: Dugges Coffee Vanilla Deluxe
In 2005, Mikael Dugge Engström opened Dugges Bryggeri in Mölndal, a short drive outside of Gothenburg on the west coast of Sweden. It was a tiny, industrial-looking shed, but in a beautiful setting in the Swedish countryside, surrounded by trees. One of his first beers was Avenyn Ale, an American pale ale that they still produce and preach to this day. Today, the Swedish brewery is the focus of our weekly look at complex craft beers, Fancy Pants Sunday: Dugges Coffee Vanilla Deluxe.
Slowly but surely demand and varieties of Dugges beer brewed grew. The first year Dugges produced 255 barrels, started arranging brewery tours and took on some employees. By 2009, Engström hit maximum capacity of both space and brewery. In 2010, Dugges moved across the forest from Mölndal, to Landvetter in Härryda municipality. Here we found ourselves with more space than we probably would ever need and with a new shiny 6,000-barrel brewery.
This brings us to Fancy Pants Sunday: Dugges Coffee Vanilla Deluxe, a whiskey barrel-aged imperial stout brewed with vanilla and coffee. It's sweetly soft, robust and elegant flavored beer brewed with Gothenburg coffee roasters da Matteo's Tabi beans from Victor Barrera in Colombia, which they gave a modern roast, really adding to this decadent stout and insane amounts of vanilla. After aging in a mix of peated and un-peated whisky barrels, the imperial stout offers a big aroma of coffee, booze, malt, vanilla, wood, and chocolate. The flavor is aggressive and complex, with some dark, sweet chocolate, a fair amount of vanilla, a lot of whiskey, and a good shot of coffee. It's quite boozy, but tasty.
You fancy Dugges Coffee Vanilla Deluxe!
---