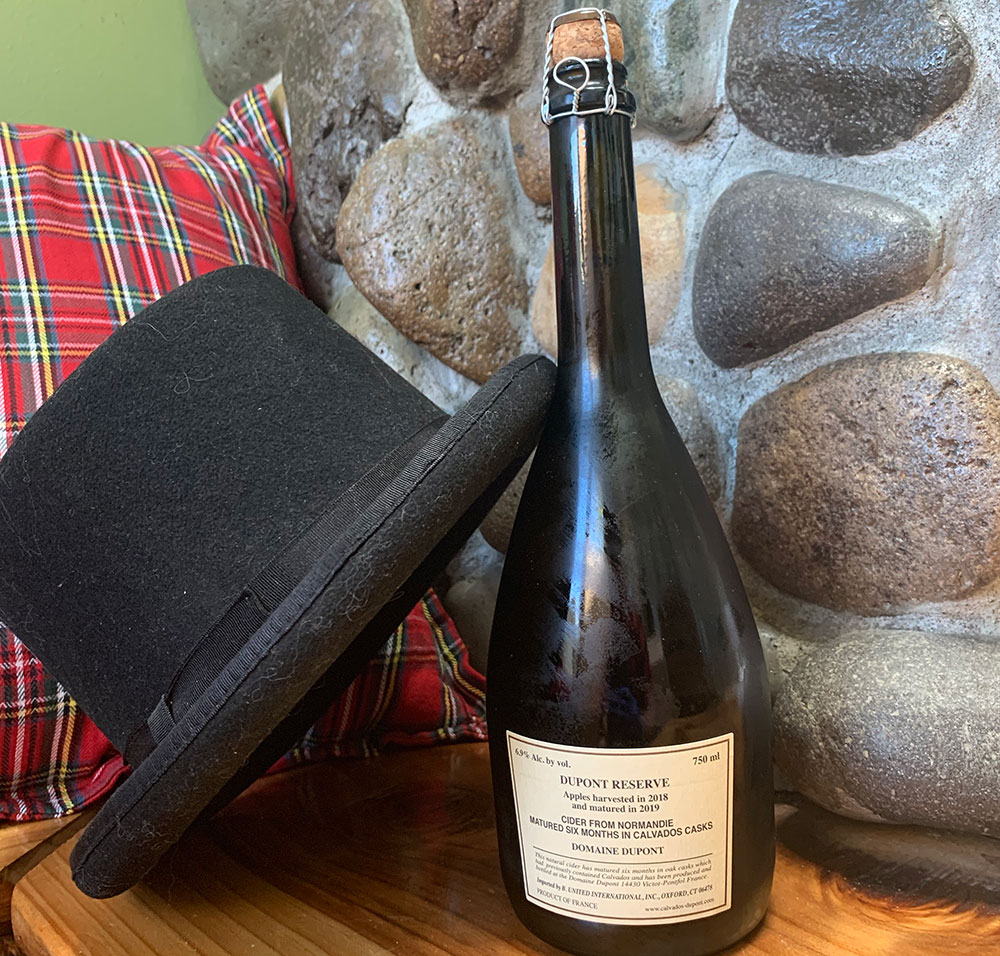 Fancy Pants Sunday: Domaine Dupont Cidre Reserve
Right at the heart of Normandy, the Pays d'Auge is a very hilly area to be found between Caen and Rouen. It is famous for its stud farms, cheeses and apple trees. With its green countryside and its authentic villages, it's a lovely region to visit. At last glance plane tickets from Seattle to that French region clock in at about $1,500. Add COVID restriction and you'll most likely not be touring the area's "La Route du Cidre" (The Cider Route) anytime soon. Woof.
La Route du Cidre is a marked circular route about 25 miles long that takes you along winding roads past fields and orchards, chateaux, half-timbered farmhouses, manor houses — and the charming cider houses of Pays d'Auge. The route goes through cider producing towns of Beuvron-en-Auge, Cambremer, Saint-Ouen-le-Pin, Bonnebosq, Beaufour-Druval, and Victot-Pontfol, the last town housing today's Fancy Pants Sunday focus: Domaine Dupont.
The Dupont family has been creating cider and calvados for four generations. The family first arrived at the estate in 1887, back when it was called La Vigannerie — Jules Dupont was the tenant farmer whom eventually purchased the estate. Generations of Dupont have passed down the estate and it is now run by Jérôme Dupont in partnership with his sister, Anne-Pamy Dupont. Domaine Dupont's 74 acres of orchards produces 13 varieties of apple. The Pays d'Auge region is very well suited for growing these apples, with plenty of mineral-rich, often damp soil at their disposal.
Domaine Dupont's Cidre Dupont Reserve (7.5%) is aged six months in oak casks, which were used to hold Calvados, before bottling adds an extra layer of warm, heady perfume and a lick of alcohol to this complex, off-dry cider. Unfiltered and unpasteurized, your nose with fill with stewed apples, pears, and mild spices. On the tongue, expect pineapple, lemon, and hints of calvados.
You fancy Domaine Dupont Cidre Reserve!
---