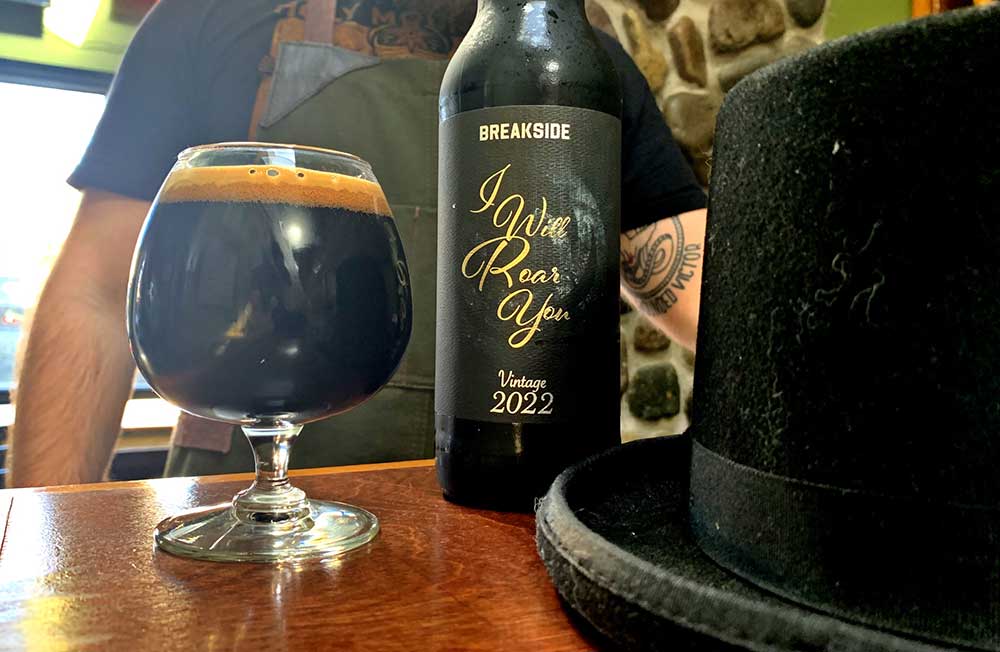 Fancy Pants Sunday: Breakside I Will Roar You
In 2010 — with his Siebel Institute education, training in Germany and Belgium, and degree from Yale tucked under his arm — Ben Edmunds opened Breakside Brewery as a restaurant and nano-sized brewery in the quiet Woodlawn neighborhood of Northeast Portland. Breakside expanded to a 3.5-barrel brewhouse while winning their first medal at the Great American Beer Festival in 2011 where they have earned medals each year since, including 2022. In late 2013 the brewery expanded operations to Milwaukie, Oregon with a 30-barrel production brewery. That's all fine and dandy, but this isn't a Breakside Brewery column, but rather Fancy Pants Sunday, a column focusing on high-end, fancy beers. Fancy Pants Sunday: Breakside I Will Roar You fits the bill.
"I will roar you as gently as any sucking dove," says character Nick Bottom, the weaver, in one of the many elegant paradoxes and turns of phrase in Shakespeare's A Midsummer Night's Dream. The juxtaposition of gentility and intensity, care and ferocity came to mind as Breakside blended this new bourbon barrel-aged stout, and so, this midsummer stout release was christened accordingly in August 2022.
Breakside's I Will Roar You (14.5%) is the first straight-up British imperial stout in bourbon barrels that the brewery has brewed in quite some time. Sure, the Portland brewery has released a few "extra" quirky big stouts brewed with rye, peat, maple, nocino, and American hops, but it's a few years since Breakside released a nothing-fussy imperial stout aged in bourbon barrels.
It's still fancy.
The majority of the I Will Roar You blend is an imperial, velvety oatmeal stout aged 17 months in bourbon barrels for chocolate notes. About a quarter of the blend is an English double toffee stout aged 20 months in bourbon barrels for loads of caramel malt that contributes a distinct brûléed sugar character. An American imperial stout aged 22 months in bourbon barrels rounds out the bend. It's a sweet stout with notes of dark and semi-sweet chocolate, dark fruits, molasses, bourbon, wood, and vanilla.
You fancy, Breakside I Will Roar You!
LINK: Peaks & Pints cooler inventory
---