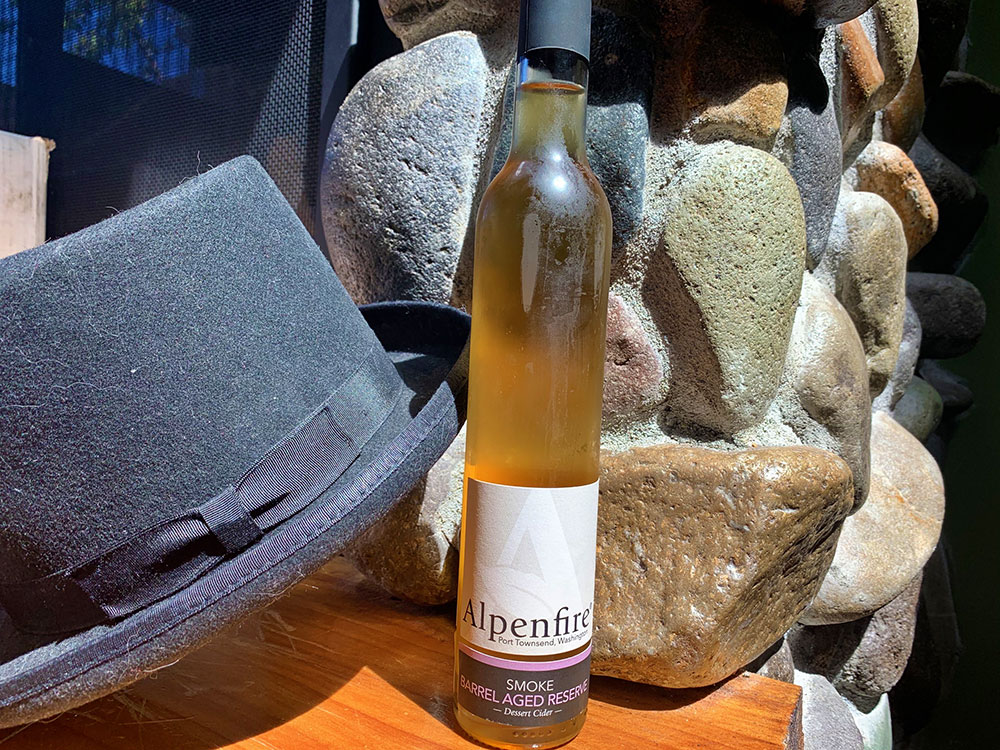 Fancy Pants Sunday: Alpenfire Smoke Barrel Aged Reserve
At age 19, Nancy and Steve "Bear" Bishop would go on dates to Canada. They fell in love with cider. After making cider as hobbyists for many years, in 2001 they took a trip to the cider making regions of Spain, France, and England to observe commercial operations. When they returned home, Steve and Nancy took a class at WSU from an English cider master, and ordered 900 French and English cider trees, which started their journey into commercial cider making and the founding of Alpenfire Cider (previously named Wildfire Cider). Located in Port Townsend, the Bishops, including their son and sales director, Philippe, adore showing people around their orchard, where they grow three French and five English cider apple varieties as well as many heritage and dessert apples. It's safe to say all of Alpenfire Cider's craft could be considered for our weekly look at complex, fancy ciders and beers, but Fancy Pants Sunday: Alpenfire Smoke Barrel Aged Reserve fits best.
Alpenfire Smoke is fancy. This barrel-aged dessert cider sits as the second best cider in the world on RateBeer's best of list. It starts with estate-grown Kingston Black, Dabinett and Vilberie bittersweet apples for a very tannic base. Next, it's fermented dry, referemented and aged in a rye whiskey barrel, then matured in a peated whiskey barrel, then blended with cider aged over oak chips before estate bittersweet apple brandy is added in to bring it up to 18 percent.
The two-year journey from harvesting to final blend produces a medium-bodied cider is for those who love a rich full-bodied cider and a touch of peaty smoke in their whiskey. It pours a clear amber with big, warm alcohol, apple, and a hint of smoke on the nose. The taste is big and warm with smoke, toasted oak, bittersweet apples, scotch/whiskey, notes of honey, vanilla, char barrel character, and a hint of peat. Expect a long warm finish.
You fancy Alpenfire Smoke Barrel Aged Reserve.
---