Starring Northish Beer Feat. Tim Curry as The Darkness
January 9, 2019 @ 6:00 pm

-

9:00 pm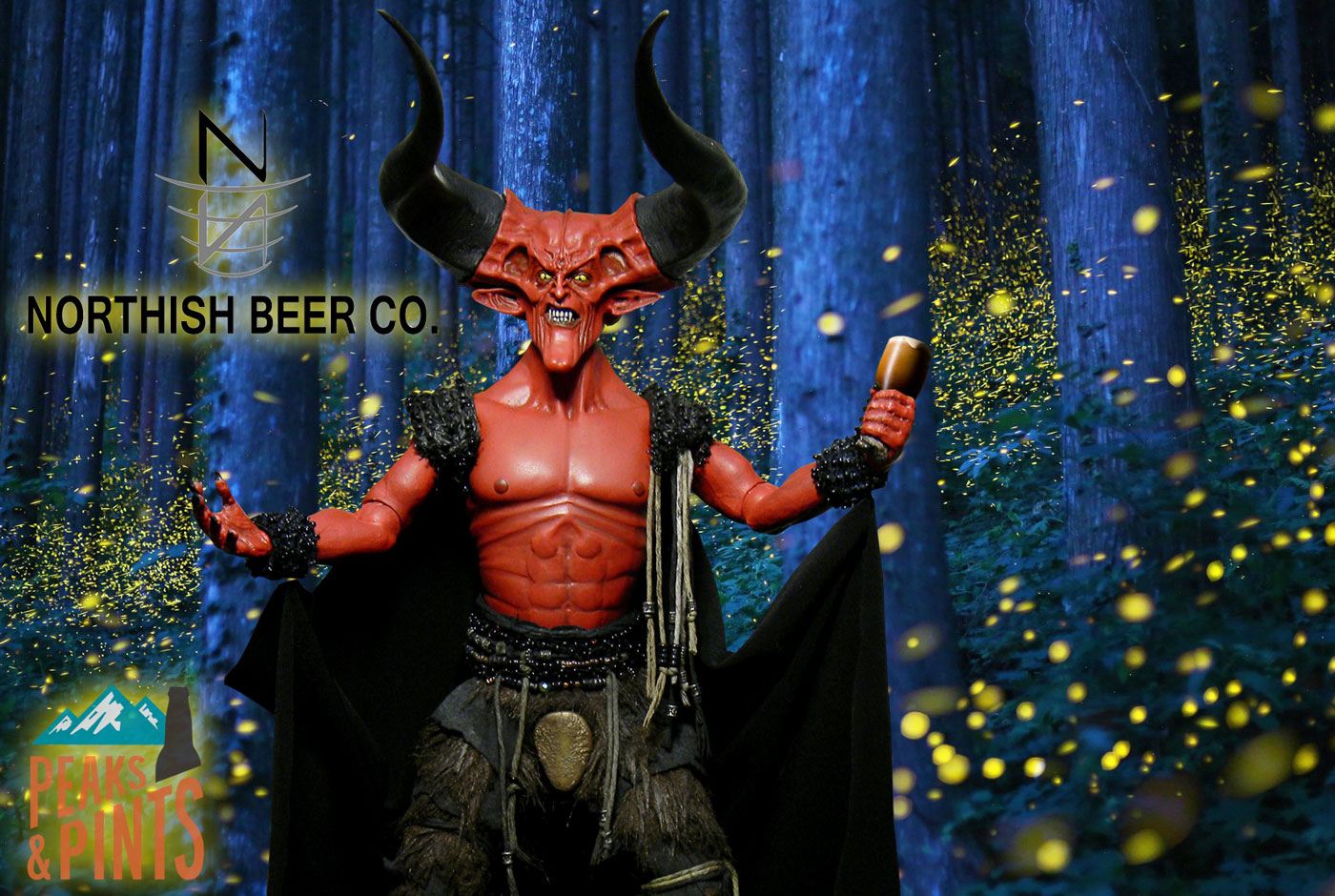 Starring Northish Beer Feat. Tim Curry as The Darkness
Wednesday, Jan. 9, Peaks and Pints will be invaded by fantastical creatures, witness a battle between darkness and light, be visited by a beautiful, innocent maiden and the unicorn she loves, kneel before the bright-red, horny glory Lord of Darkness, and — most importantly — be drenched in glitter.
Enter a world of unicorns, magic swamps, dwarves and rainbows when Northish Beer Co. transforms our weekly Lodge Meeting into a ludicrous, middle ages fairytale starring the Tacoma brewery's glitter imperial oatmeal stout, "Feat. Tim Curry as The Darkness."
"We were enamored with the visual style of infamous Ridley Scott's fantasy film, Legend," says R.J. Adler, sales executive for Northish. "The film is drenched in glitter. So we embarked on a grand experiment to capture the film's themes of light and darkness in a glitter beer. Built on a recipe of a rich, dark imperial oatmeal stout, the oats lighten up the roast, revealing a delicate cocoa note. And, we named the beer for the best actor in the movie, 'Feat. Tim Curry as The Darkness'." 
Legend was a flop when it came out in 1985. Most criticisms of the film then, and now, cite the good/evil clichés at the center of the plot, the overly dark tone of the film and Tom Cruise's flat performance. But, as Adler notes, the film is visually remarkable including the forest shot inside of a studio and Tim Curry's Academy Award-nominated makeup. Speaking of Curry, even though this movie represents a lull in Cruise's career between Risky Business and Top Gun, Curry is especially good in his bombastic personification of Darkness.
Peaks and Pints will screen a closed caption version of Legend on our 130-foot screen while (hopefully) mystically dressed guests sip on Feat. Tim Curry as The Darkness, as well as other Northish craft beers including cold-conditioned Festish German Lager, Werifesteria barrel-fermented saison and Wolf Link IPA. Katie Lowry of The Warehouse will DJ.
Legend had Tom Cruise, unicorns, and the director of Blade Runner behind the camera. Why did Ridley Scott's fairy tale end so unhappily? Discuss it over a glass of glitter.
STARRING NORTHISH BEER FEAT. TIM CURRY AT THE DARKNESS, 6-9 p.m. Wednesday, Jan. 9, Peaks and Pints, 3816 N. 26th St., Basecamp Proctor, Tacoma, no cover