Sierra Nevada Resilience Camp Fire Benefit
January 10, 2019 @ 6:00 pm

-

9:00 pm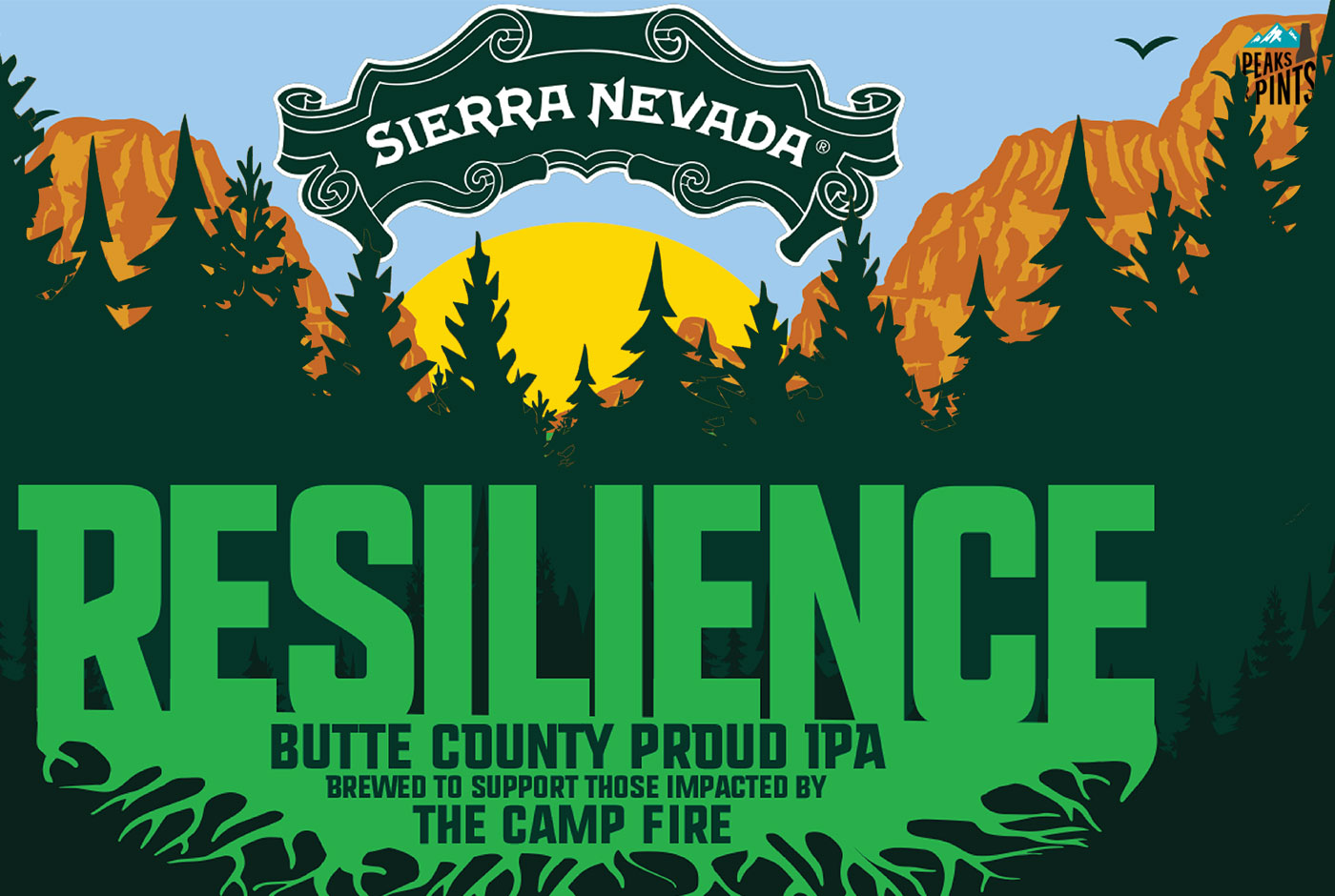 Sierra Nevada Resilience Camp Fire Benefit
When the Camp Fire started in the hills above Sierra Nevada Brewing's Chico brewery Nov. 8, 2018, it soon became the deadliest and most destructive wildfire in California history. The fire burned more than 153,000 acres, killed at least 85 people, and destroyed more than 18,000 buildings.
In its wake, Sierra Nevada put out the call for aid to every craft brewery in America, asking them to take part by brewing batches of Resilience Butte County Proud IPA, getting their suppliers to donate malt, yeast and hops to 1,400 volunteer breweries across the country who have agreed to pitch time and staff hours. All sales proceeds will go to Sierra Nevada's Camp Fire Relief Fund, which the brewery has set up to help fund long-term rebuilding and support efforts in Butte County, where the fire took place.
Peaks and Pints wants to do our part by partnering with Sierra Nevada and donating all proceeds from Resilience Butte County Proud IPA draft sales to Camp Fire relief Thursday, Jan. 10. We're tapping our keg of Resilience this Thursday! We'll also be accepting monetary donations that evening and will send 100 percent of those donations to the fund. In addition to other Sierra Nevada craft beer, we'll tap the Resilience IPA from two local breweries owned by firefighter: Top Rung Brewing and Wet Coast Brewing.
Come grab a pint or three and support an amazing cause!
SIERRA NEVADA RESILIENCE CAMP FIRE BENEFIT, 6 p.m. Thursday, Jan. 10, Peaks and Pints, 3816 N.26th St., Basecamp Proctor, Tacoma, donations accepted