Peaks and Pints Lodge Meeting with O-Town Brewing
January 5, 2017 @ 6:00 pm

-

9:00 pm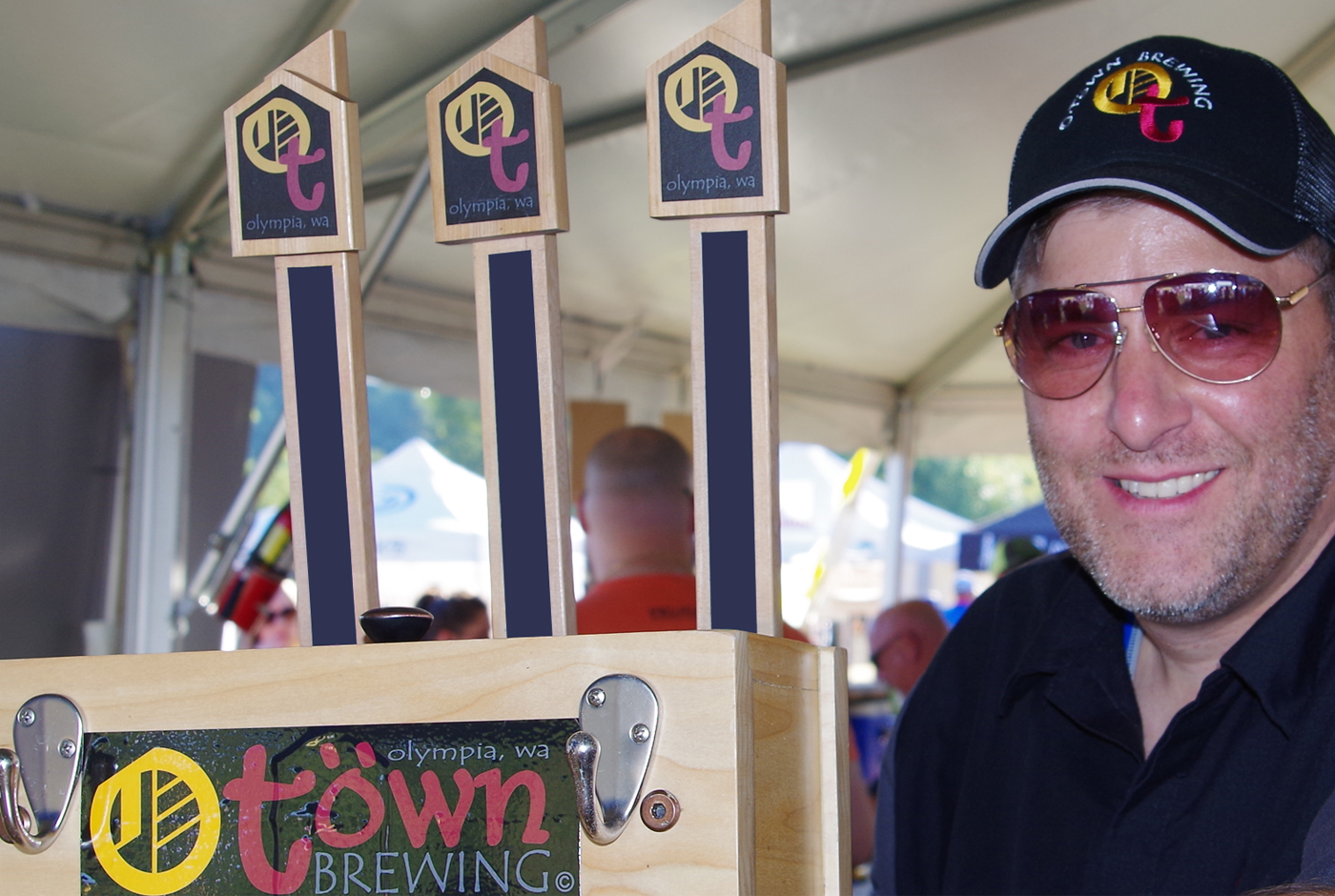 How would craft beer have evolved in America if we had centuries-old brewing traditions such as Germany and Bavaria? Brewer and co-founder of O-Town Brewing Bryan Trunnell focuses his creativity on creating beers that could have existed in this alternate brewing history. He brews German and Bavarian inspired brews … with one foot planted in the Pacific Northwest. The resulting beers blur style guidelines in exciting ways, such as Brewtarsky, a German Pale ale brewed with traditional German malts and dry-hopped with Northwest hops, or pre-prohibition inspired Northwest grunge take on German ale standard Kölsch Köbain.
Trunnell is one-fourth of O-Town Brewing in Olympia, Washington, which will be the guest brewery at the Peaks and Pints Lodge Meeting at 6 p.m., Thursday, Jan. 5.
Trunnell and Erik Heimann owned Kastellan Brauerie in Lacey several years ago. They brewed Northern European style lagers and ales with German and Belgian malts and grains. After Kastellan closed Trunnell happened upon S & M Brewing homebrewers Matt Smith and Neil Meyer, who were brewing another brewery concept over pizza and the former Apollo's Pizza & Pasta in Olympia. O-Town brewing was off and running. Brewer Jason Stenzel is the fourth owner.
"'Better beer, more of it" is our motto," says Meyer. "We strive to make the best, traditional back-boned beer with a fun, interesting twist." They're talking Sails 'n' Gunpowder Caribbean Ale, a strong ale made with spices, ingredients and inspirations from the West Indies trade routes and its offshoot Winter Sails infused with raw sugar, molasses, vanilla, coconut, cinnamon, cocoa nibs, nutmeg, cloves, allspice, and then aged on Caribbean rum-soaked oak staves. Both beers will pour from Peaks and Pints' Western red cedar tap log Jan. 5.
Trunnell's touch will also be on tap Jan. 5 — Going Bock to Oly, a well-balanced helles/light bock bodied and colored beer with a generous infusion of noble hops added to the traditional Bavarian golden lager.
Rounding out the O-Town brewing Lodge Meeting will be The Hoppy Reverend.
"The Hoppy Reverend is named after a good friend of ours who really enjoys IPAs," explains Meyer. "He's an ordained minister who has presided over numerous weddings, thus has been nicknamed 'The Reverend.' If you look closely, the artwork is his hop-headed doppelganger."
If you hold The Hoppy Reverend closely to your lips you'll taste a powerful citrusy hop profile sans the bitterness. An abundance of three complimentary hops gives this beer plenty of nose and palate.
"You may now kiss the hop," says Meyer.
O-Town Brewing's Lodge Meeting at Peaks and Pints launches the brewery's 2017 plan, which includes growing their distribution region and, hopefully, "become serious about a public taproom," adds Meyer.
PEAKS AND PINTS LODGE MEETING WITH O-TOWN BREWING, 6 p.m., Thursday, Jan. 5, Peaks and Pints, 3816 N. 26th St., Tacoma, no cover