Peaks and Pints Trappist Ale Virtual Tour
June 2, 2021 @ 5:00 pm

-

6:00 pm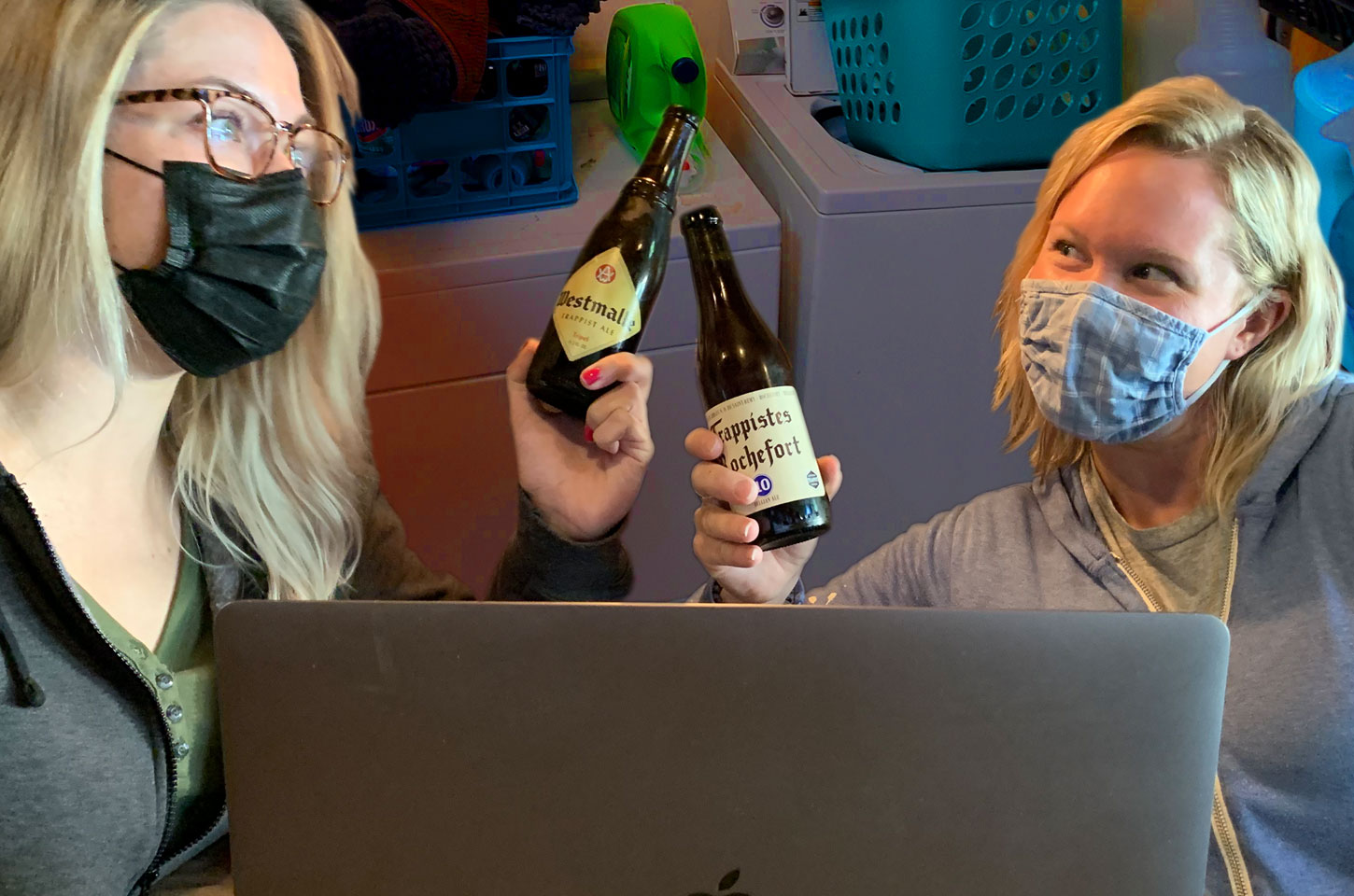 Peaks and Pints Trappist Ale Virtual Tour
Peaks & Pints is excited to present our first virtual beer tasting in collaboration: A Trappist beer tour with Aaron, PNW Import Beer manager for Merchant du Vin at 5 p.m. Wednesday, June 2, 2021.
Learn how to taste Trappist ales like a pro from the comfort of your sofa, as Aaron guides you through tasting five Trappist beers, helping to discover nuances of flavor and aromas, teaching a little history of Trappist breweries and the Cistercian lifestyle, including a few "behind the scenes" of Abbeys that are off limits to tourists.
"We'll be tasting Westmalle Dubbel, Westmalle Tripel, Orval, Zundert Trappist 8, and Trappist Rochefort 10 — first dubbel, first tripel, a unique pale style Trappist, one of the newest Trappist breweries, and the highest rated quad Trappist readily available in the US," says Aaron.
Peaks & Pints worked with Merchant du Vin to curate a World Class tasting. Merchant du Vin was founded in 1978 with the mission to bring the world's classic brewing styles to America. They offer the world's finest selection of ales, lagers, cider, and wild fermented beers. Each benchmark style is produced by a family- or monastery-owned and operated brewery, using the finest ingredients and traditional brewing methods.
How It Works
Drop by Peaks & Pints, sign-up for the Trappist Virtual Tour and purchase the beers. We're at 3816 N. 26th St. in Tacoma's Proctor District.
Keep the beers cold; don't drink them yet!
Clear your schedule between 5-6 p.m. on Wednesday, June 2.
Vacuum your sofa.
We'll send your fest access code and instructions via email before the event.
PEAKS AND PINTS TRAPPIST ALE VIRTUAL TOUR, 5-6 p.m. Wednesday, June 2, Merchant Du Vin GoToMeeting Room, free to join, and beers range from $5.50-$7.25