Peaks and Pints SudsPop: Dark Secrets of Stouts and Song
February 19, 2019 @ 7:00 pm

-

9:00 pm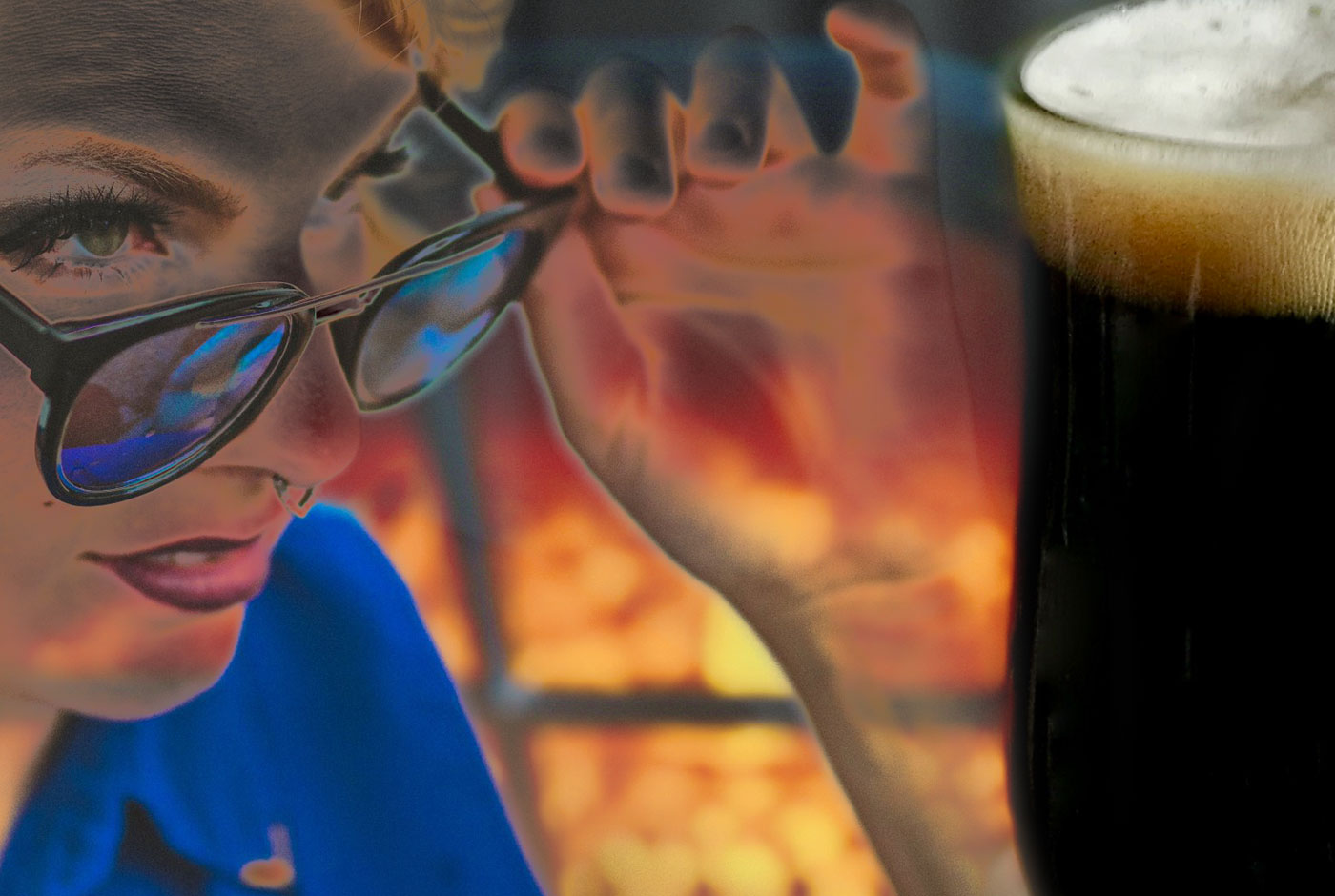 Peaks and Pints SudsPop: Dark Secrets of Stouts and Song
Trying to pin down exactly what makes a stout is no easy task. We know they originated in Britain during the 18th century, are considered to be one of the first "true" beer styles and are typically dark in color, roasted in flavor. From there, it gets a little foggy.
That's because stout didn't start as a style; it started as an adjective. Had you walked into a pub around 1750, you likely would have called for a "stout porter," porter being a popular dark ale and stout denoting the high alcohol content. Then in the early 1800s, the Irish brewery Guinness brought the alcohol content down to just over 4 percent by volume, and started sending their iconic beverage to the States in 1817, converting stout from adjective to noun. The modern-day notion of stout took hold.
Odd Otter Brewing Head Brewer Greer Hubbard will discuss the dark secrets of stouts at Peaks and Pints' next SudsPop beer lecture and private concert night at 7 p.m. Tuesday, Feb. 19. Each SudsPop event features a brewer, an exclusive one-off beer brewed by the special guest brewer and a chosen artist or band in our East Wing events room. Joining Hubbard will be singer/songwriter and Odd Otter beertender Angie Lynn.
February is National Stout Month. Hubbard is all in brewing four stouts this month, with one debuting for the 20 Peaks and Pints SudsPop ticket holders. As you sip his stout you'll learn a little lactose gives sweet stouts velvety creaminess and a milky-sweet smirk; oatmeal stouts augment roasted barley with sweet oats for a chewy, crazy-creamy mouthfeel; assertive roast headlines foreign extra stouts, but ABVs under 8 percent keep them manageable, and many more stout facts, drinks and recipes.
With a sunny disposition and a jazz-queen magnetism, Angie Lynn carries an infectious rhythm both on and off stage. Even the aching honesty of lyrics like "your sad eyes get me every time" ring with irresistible toe-tapping momentum, the perfect tipping point between melancholy and euphoria. Angie's voice carries the warmth and soul of a recording on vinyl: well-traveled, utterly timeless, and carrying secrets and promise in every passing glance.
Please join us 7-9 p.m. Tuesday, Feb. 19 in the Peaks and Pints East Wing for an incredible night of beer and song.
Tickets are $14 plus tax, which includes the special event beer, nibbles from Peaks and Pints kitchen and, of course, all the beer education and music. There's a limit of 20 people. Tickets are available at Peaks and Pints.
PEAKS AND PINTS SUDSPOP: ODD OTTER AND ANGIE LYNN, 7-9 p.m. Tuesday, Feb. 19, Peaks and Pints, 3816 N. 26th St., Basecamp Proctor, Tacoma, $14 presold