Peaks And Pints Double Mountain Twosday
February 22, 2022 @ 5:00 pm

-

8:00 pm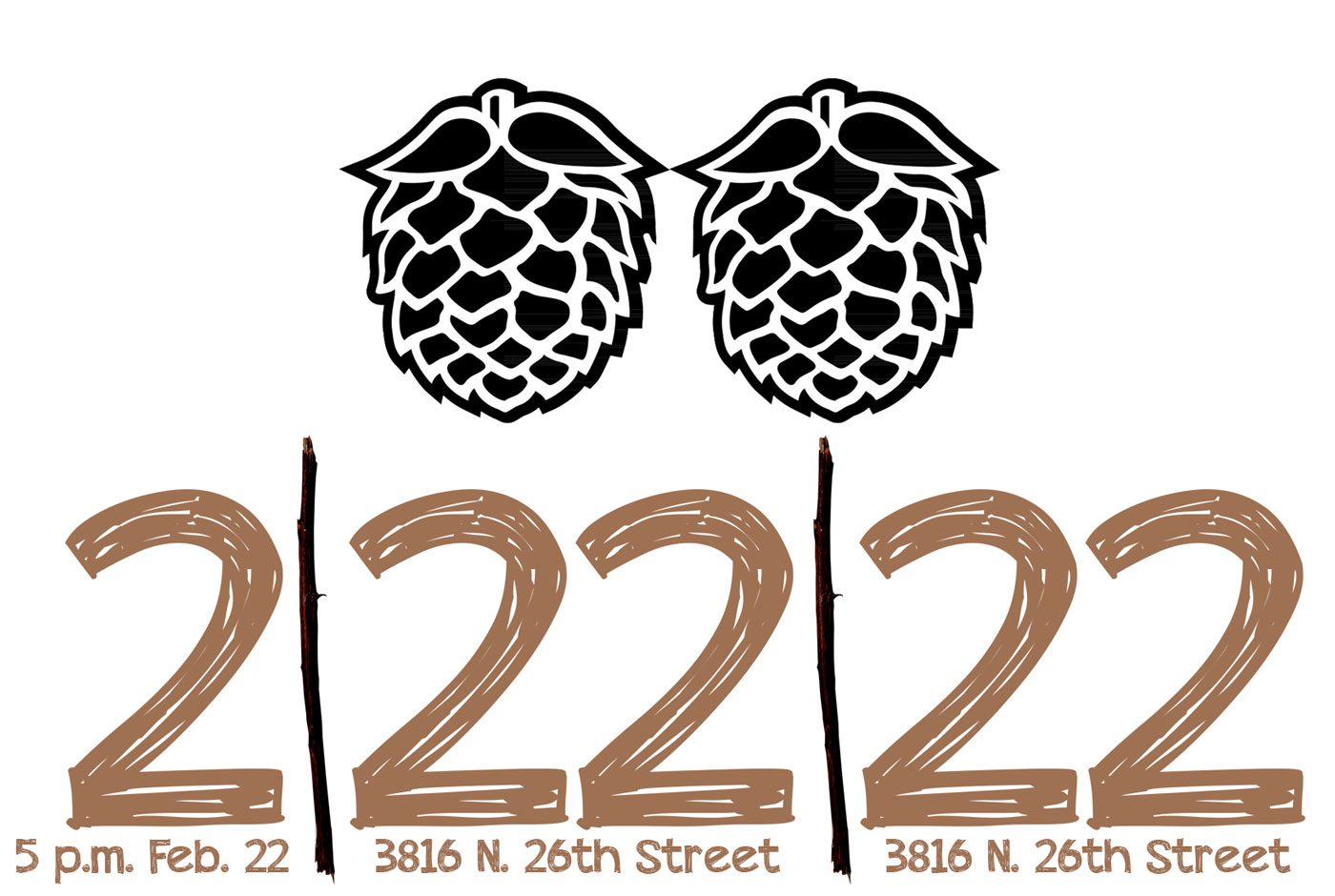 Peaks And Pints Double Mountain Twosday
If two is your lucky number, Tuesday, Feb. 22, 2022, could be another amazing day.
First, we will refer you back to February 2, 2022 (otherwise known as 2.2.22) when Peaks & Pints tapped two beers from Two Beers Brewing — each ran through our Coleman Coolernator, a double Randle beer and cider infusion device hidden inside a 1970s camping cooler.
Peaks & Pints will haul out the Coolernator again, this time on Twosday, Feb. 22 (otherwise known as 2.22.22) and invite Double Mountain Brewery & Cidery (get it?) to run their Tossed Apples Dry Cider, our house cider for 2022, plus one of their beers, through our Coolernator.
Call it our civic duty. We had to step it up a level. This calendar occurrence doesn't come around often … next one is March 20, 2023 … so you should be celebrating Feb. 22. With an infused cider and beer. Join us.
Double Mountain will be in the house beginning at 5 p.m. Why not 2:22 p.m.? Peaks co-owners and twins Robby and Justin Peterson have spa appointments scheduled at that time. Too bad!
.
PEAKS AND PINTS DOUBLE MOUNTAIN TWOSDAY, 5 p.m., Tuesday, Feb. 22, 2022, Peaks & Pints, 3816 N. 26th St., Basecamp Proctor, Tacoma