Iron Horse Brewery: Billy Meagor March Out Madness
March 15, 2018 @ 6:00 pm

-

9:00 pm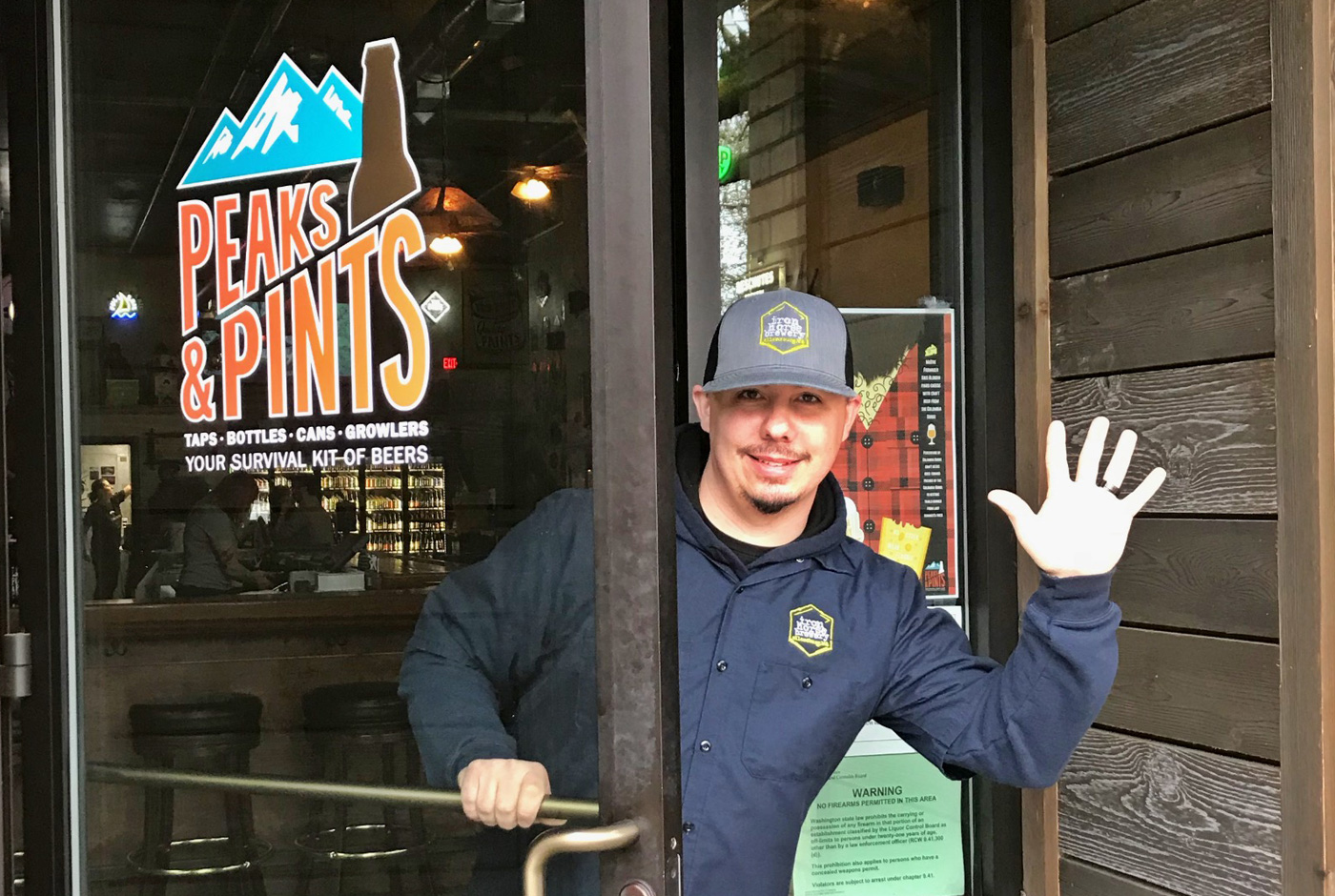 Peaks and Pints will host Iron Horse Brewery at 6 p.m. Thursday, March 15. In addition to enjoying the Ellensburg, Washington brewery's craft beer — including the new Send It Pale Ale — the night will be a farewell party for beloved Iron Horse sales executive Billy Meagor before he moves to Arizona to do the things. This is a huge hit for Washington state. Not only is Billy an exceptional salesperson, he's a swell guy. The question remains: how will Billy actually leave the party when so many people will want him to close Peaks and Pints that night. Here are a few scenarios how his exit might play out. …
The Irish Death Goodbye
Iron Horse's Irish Death (7.8%) will be on tap March 15 at Peaks and Pints. The strong ale's flavors of dark malts, chocolate, subtle raisin and prune, caramel and slight molasses basically put the brewery on the map. It's also one of the most popular craft beers in the state. Billy's Irish Death Goodbye will consist on him pounding an Irish Death, raising a glass to his job and leaving quietly out peaks and Pints' back door without saying goodbye to anyone.
The Double Rainbow Departure
Another Iron Horse beer on tap March 15 will be Iron Horse's Double Rainbow IPA (7%), an IPA-amber hybrid with a considerable dose of toffee, bread and nutty flavors with some citrus and earthy hops. Billy might Double Rainbow Departure where he pounds a Double Rainbow IPA then leaves quietly out the back door without saying goodbye to anyone, making it down the block before he realizes he forgot his Iron Horse coat inside, stopping inside the front door because he won't recall if he actually wore a coat that night, then leaving again because he in fact forgot his coat in the Uber on the way over.
Send It Send Off
Iron Horse's new pale ale, Send It, is loaded with Citra and Comet hops for big citrus aroma and moderate bitterness. Billy will head toward Peaks and Pints' jukebox with a Send It Pale in one hand and a thumbs up to the crowd as they yell, Send it Billy!" Billy will head toward the door an hour later, BUT will about face to rightfully claim ownership over the awesomeness that is Miley Cyrus' "Send It On."
Hand Cannon Abandon
Iron Horse's Hand Cannon IPA hits the tongue with caramel and some sweetness with a touch of citrus pith. Billy's Hand Cannon exit is the most likely scenario. When Kent Wetzler — craft specialist manager at Marine View Beverage, a distributor of Iron Horse beer — leans in for his trademark firm handshake, Billy will pull out a hand cannon and disappear in a puff of smoke.
IRON HORSE BREWERY: BILLY MEAGOR MARCH OUT MADNESS, 6p.m., Thursday, March 15, Peaks and Pints, 3816 N. 26th St., Basecamp Proctor, Tacoma, no cover