Dankenstein: A Hoppy Halloween Thriller
October 31 @ 11:00 am

-

10:00 pm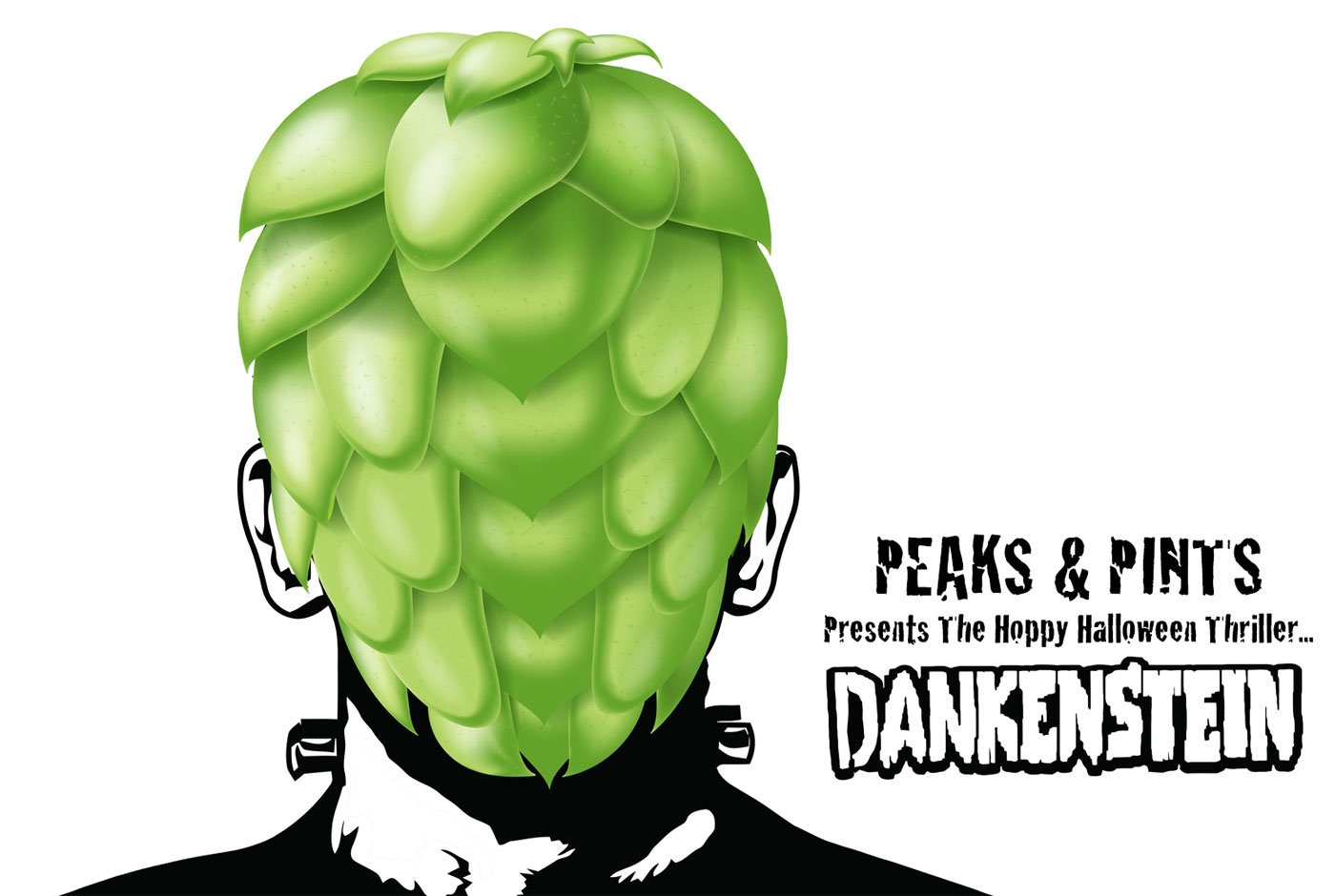 Dankenstein: A Hoppy Halloween Thriller
With help from Peaks & Pints, Dr. Hoppy Dankenstein has isolated himself from his friends, family, and colleagues. Unknown to them, what Dr. Dankenstein intends to host with Peaks & Pints is a full day of the stickiest of the icky, the dankest of the dank, the bombest of the bomb-diggity. Dankenstein scoured craft breweries' coolers for the most face-meltingly awesome danky beers, with the goal of showcasing them at Peaks and Pints on Halloween.
Upon learning Dankenstein's plans, his friends, family, and colleagues believe that he's treading in dangerous territory in creating what they believe is a hoppy monster of a day, not only because of the nature of the project itself, but because Peaks & Pints will also tap pumpkin beer, Rogue Ales' Dead Guy Maibock-Style Ale, and other scary beers, which are "abnormal" in that they're not dank but rather just seasonally appropriate.
Dankenstein argues that, yes, "dank" refers to beers that "smell like good weed" but dank also refers to "high-quality" that the kids these days use to describe their TikToks. He also explains Dead Guy has an ever-so-subtle bitter hoppy flavor.
Dankenstein's friends, family, and colleagues attribute the term "dank" to mean "pungent, funky and odoriferous, to both good weed and very hoppy IPAs." Hops and marijuana both contain terpenoids, compounds that give the plants similar characteristics. In fact, both fall into the taxonomic family Cannabaceae, so it follows that you could create a fairly stinky beer with the right treatment of the right hops. Hops don't get you high, but in smell, taste and appearance, they often feel just about as … dank.
Dankenstein's father, Brett Dankenstein, a sour of a man, tries to intervene, but the younger Dankenstein ignores his dad, and the hoppy monster of a day will indeed go on, beginning at 11 a.m.
How the story will play out on Halloween is anyone's guess. Certainly, it will be a tasty day of delicious craft beers.
DANKENSTEIN: A HOPPY THRILLER, 11 a.m. to 10 p.m., Sunday, Oct. 31, Peaks and Pints, 3816 N. 26th St., Basecamp Proctor, Tacoma, no cover
Related Events