Christmas In July with Boundary Bay Brewery
July 25, 2018 @ 5:00 pm

-

8:00 pm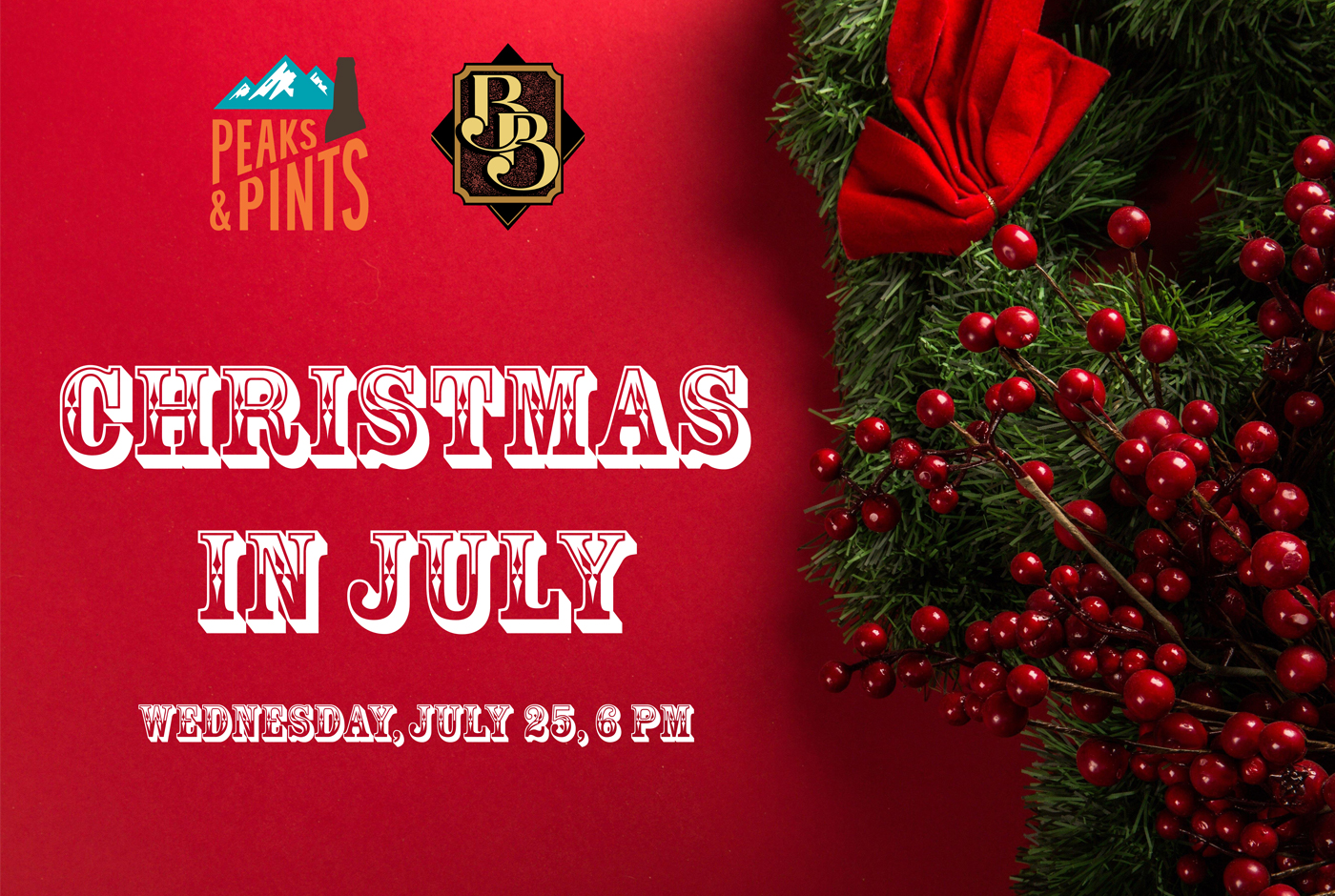 Christmas In July with Boundary Bay Brewery
Do you feel a chill in the air? Jack Frost nipping at your nose?
Neither do we.
But, Christmas Day is 23 weeks away — which means you're probably unbelievably busy. Still, with so many great things going on right now, you'd be a fool not to carve out some time to enjoy winter seasons brewed by Boundary Bay Brewing. Hard to imagine on a 90-plus degree day in the middle of summer, but Peaks and Pints will be celebrating the holiday season with Boundary Bay in what we call Christmas In July with Boundary Bay Brewery. It's true. Right about now is when the heat becomes too much and we begin dreaming of a white Christmas to come and cool us all down. So what better way to mark that there are 162 shopping days left until Dec. 25 than by decking Peaks and Pints' halls with boughs of holly. Fa la la la la la la la!
Down the chimney Boundary Bay's Santa Xander will come with a bound. He will be dressed in the holiday spirit from his head to his foot. A bundle of kegs will be flung on his back. And he'll whistle, and shout, and call the kegs them by name:
"Now! Old Bounder Barleywine, now! Cabin Fever Winter Ale, now! Citraweisse; "Tap on! Scotch Ale, on! Cedar Dust IPA, on! Dunder and Blixem (can't mess with those two cool names!).
A wink of Xander's eye and a twist of his head and you'll know you have nothing to dread.
He'll speak all the words, but go straight to his work,
And tap all the kegs; then turn with a jerk,
And laying his finger aside of his nose
And giving a nod, up our chimney he'll rose.
He spring to his sleigh, to his team give a whistle,
And away they all fly, like the down of a thistle:
But you'll hear him exclaim, ere he drove out of sight
Happy Christmas to all, and to all a liquid gift good night!
CHRISTMAS IN JULY WITH BOUNDARY BAY BREWERY, 5 p.m. Wednesday, July 25, Peaks and Pints, 3816 N. 26th St., Basecamp Proctor, Tacoma, no cover