Captain Dreamland Birthday Party
March 19 @ 6:00 pm

-

9:00 pm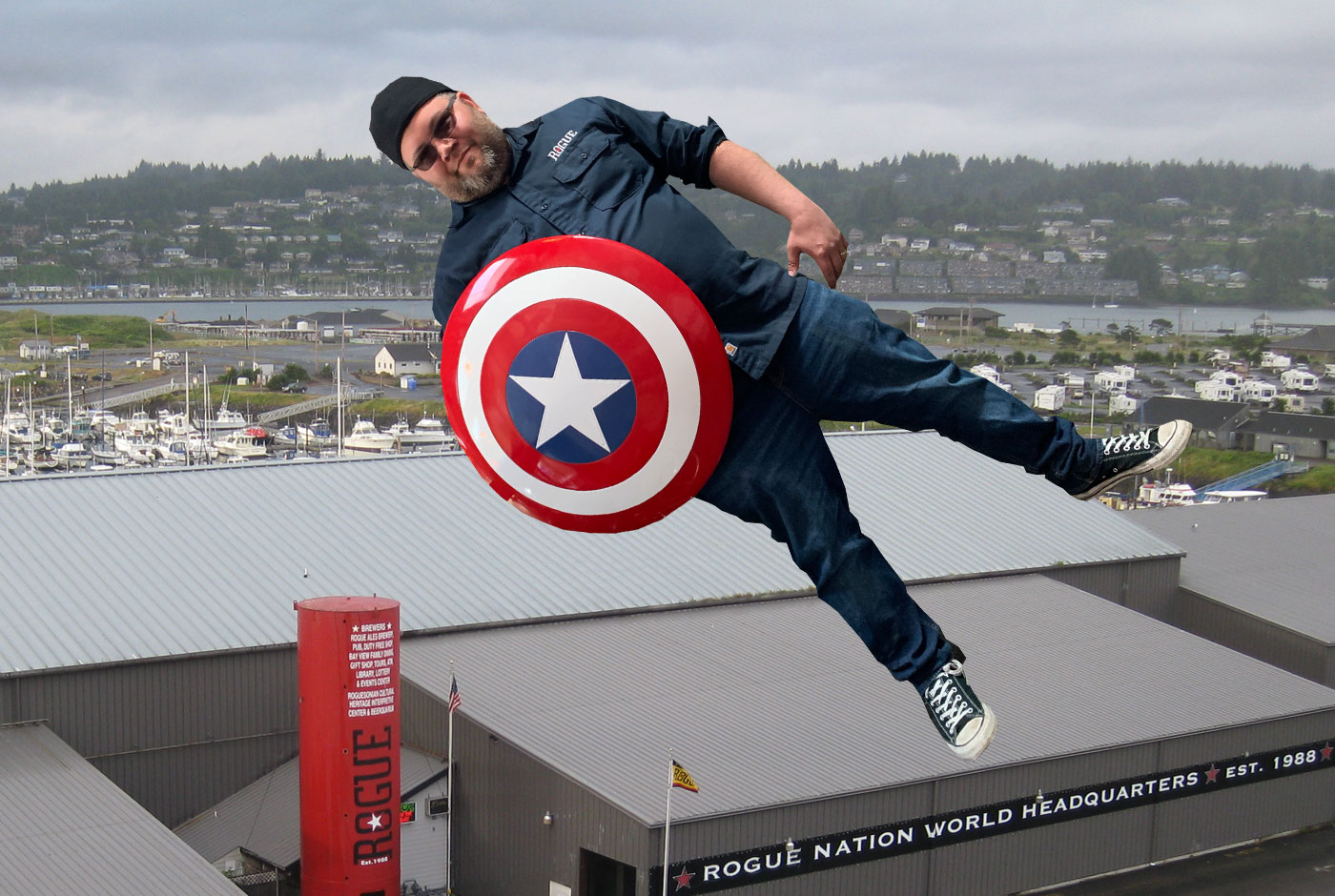 Captain Dreamland Birthday Party
When Rich Jamieson takes off his black-rimmed glasses, he becomes Captain Dreamland. Professional-astigmatic-nearsighted beersmith for Rogue Ales by day, then, by simply removing his corrective lenses, he becomes a superhero. One minute he's peddling Dead Guy maibock with 20/80 eyesight, the next he has X-ray vision, can fly faster than a brewery centrifuge, and is spinning the world backward to audition for Cassian Andor. How could Rogue Ales & Spirits have been so blind? Is it really possible that a pair of black-rimmed glasses concealed Jamieson's true identity? Possibly find out at 6 p.m. Friday, March 19 when Peaks & Pints hosts Captain Dreamland Birthday Party — a birthday party for Rich and his Alengers — Belching Beaver Brewery, E9 Brewing, Buoy Beer, Wet Coast, and Wingman.
In addition to beers from the five breweries at Peaks & Pints March 19, Capt. Dreamland will tap his namesake beer, Dreamland American Lager, although Rogue Ales will tell you the beer was brewed in partnership with Dreamland Skateparks to benefit skateparks across the country.
"For the last 31 years it has been our privilege to lift up our friends and neighbors by giving back wherever and whenever we could," says Dharma Tamm, Rogue president, in a media release. "A few years ago, we learned of the dire state of the Newport Skatepark and made it our goal to improve the park. How do you fund an important cause like this? Beer's always a good place to start, so we launched Dreamland American Lager — a beer to benefit skateparks in our community and beyond."
"I had to stop using the Newport Skatepark as my parkour training center, but that's cool," replies Capt. Dreamland. "I'm stoked to drink the refreshing classic American lager at Peaks & Pints on my birthday. The lager has a touch of spice and earthiness from the Sterling hops, with subtle sweetness in the finish."
"Rich wanted to call himself Capt. Outta Line after Rogue's Outta Line West Coast IPA," added Paul Whitcomb, sales executive for Wet Coast Brewing. "Katie Johnson from E9 Brewing and I talked him out of it as we thought it might be an issue as he wants to supply wedding reception toasts more."
Stop by Peaks and Pints March 19 for amazing beer and semi-amazing feats of strength.
CAPTAIN DREAMLAND BIRTHDAY PARTY, 6 p.m., Friday, March 19, Peaks & Pints, 3816 N. 26th St., Basecamp Proctor, Tacoma, reservations highly recommended on the Open Table app, no cover but some undercover
Related Events