American Beauty Night at Peaks and Pints
April 11, 2019 @ 6:00 pm

-

8:00 pm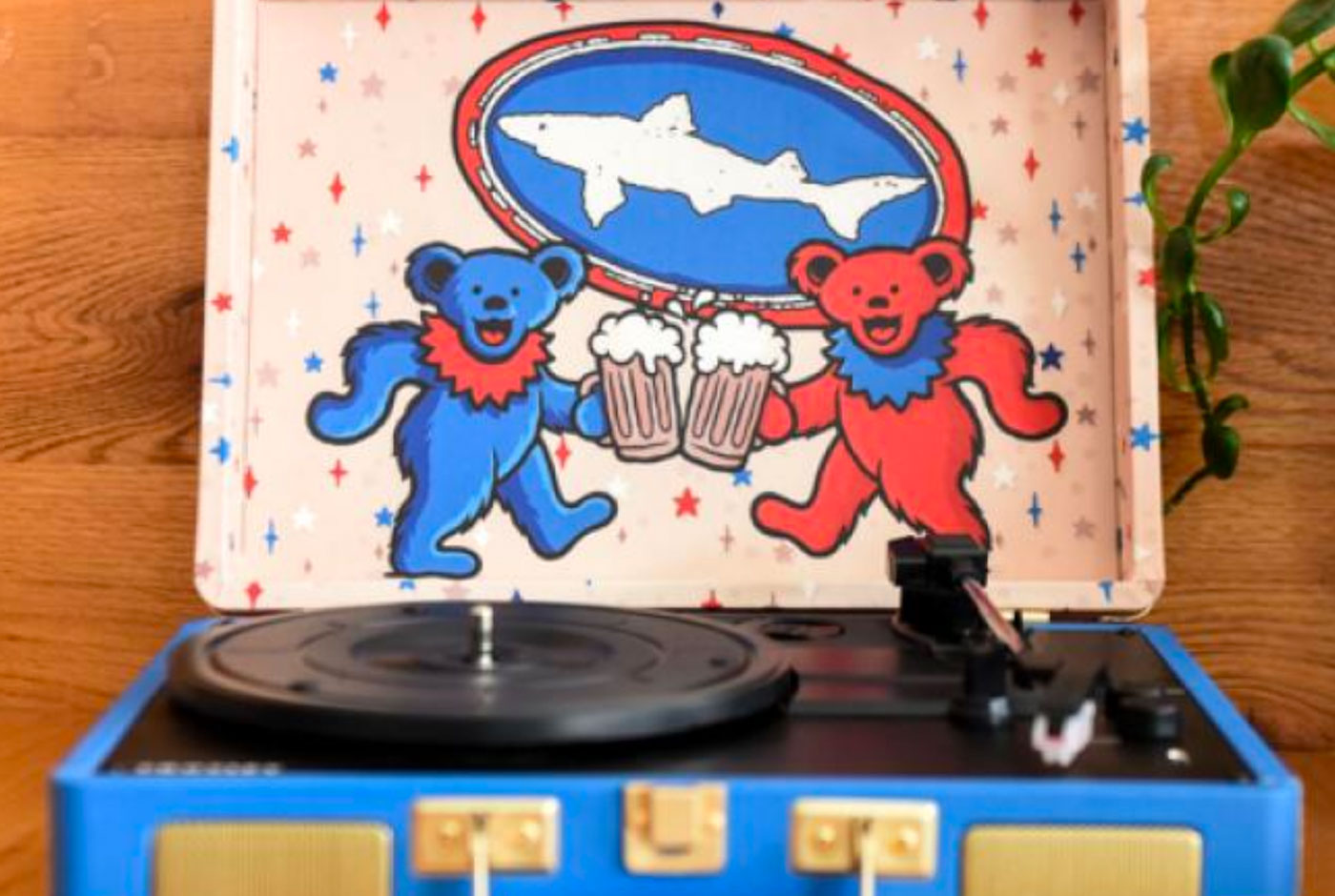 American Beauty Night at Peaks and Pints
Saturday, April 13 is Record Store Day, an event created 12 years ago to salute independent record stores and generate interest in them with a slew of new vinyl releases made available that day. (Never mind the fact that for some, every day is Record Store Day, really.). Peaks and Pints celebrates the day, actually two days earlier, every year with Dogfish Head Craft Brewed Ales. Thursday, April 11, Dogfish Head returns to Peaks and Pints for a pre-Record Store Day celebration. Every year, the Baltimore brewery creates the official beer of Record Store Day; this year they return to a classic — their American Beauty pale ale brewed with their longtime friends the Grateful Dead. Brewed to 6.5 percent ABV to commemorate the year the Grateful Dead was formed (1965), American Beauty is an all-American pale ale infused with granola and succulent wildflower honey. First concocted back in 2012, American Beauty sits in Peaks and Pints' cooler in 12-ounce bottles with red, white and blue packaging featuring the band's iconic dancing bears. April 11, we'll tap American Beauty, as well as other Dogfish Head beers Sirecusa Nera imperial stout, World Wide Stout, Barrel-Aged Palo Santo, last year's Record Store Beer, Dragons and Yum Yum Pale Ale, and many other Dogfish beers.
It's easy to get cynical about what Record Store Day has become. Nowadays there are huge lines and the limited-edition release you've been eyeing gets gobbled up and sold on eBay for a big profit. But let's keep our eye on the ball here — you're still feel the collective excitement and anxiety joining music dweebs in line talking about music and whatever limited thing they wanted that day, you're spending the day surrounded by great music and, in doing so, supporting an ever-important local institution. Here in Tacoma, we're lucky it's "institutions" with an "s," thanks to the likes Hi-Voltage Records, Rocket Records and House of Records. Similar, Peaks and Pints feels the excitement every year when we tap a bunch of Dogfish Head crafty beers and giveaway a record player — this year an American Beauty-themed Crosley record player. The Delaware brewery is also turning up the volume with the creation of Sage & Spirit, a limited edition 10-track vinyl album that will release on the actual Record Store Day.
Thursday, April 11, Peaks and Pints will be the spot for delicious Dogfish head beers, jam band music, a sweet-ass record player giveway and more.
AMERICAN BEAUTY NIGHT AT PEAKS AND PINTS, 6-8 p.m. Thursday, April 11, Peaks and Pints, 3816 N. 26th St., Basecamp Proctor, Tacoma, no cover