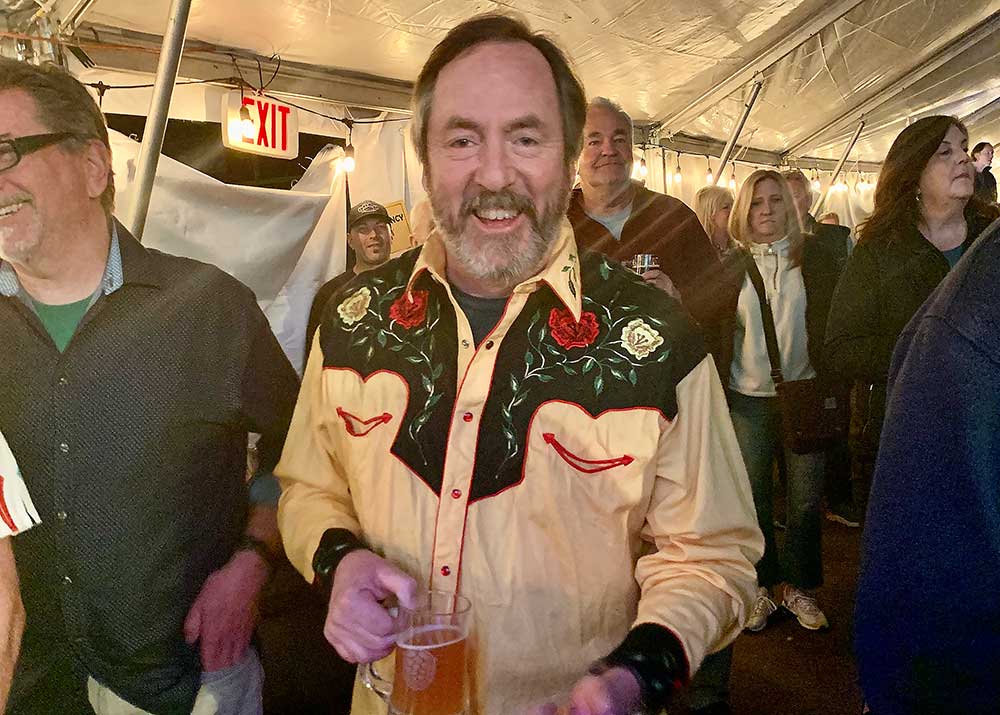 Double Mountain 16th Anniversary Party recap
Every St. Patrick's Day weekend beer lovers from across the Pacific Northwest head to the windsurfing capital of the world for a celebration of epic proportions — Double Mountain Brewery & Cidery's annual Anniversary Block Party. At least, until COVID showed up.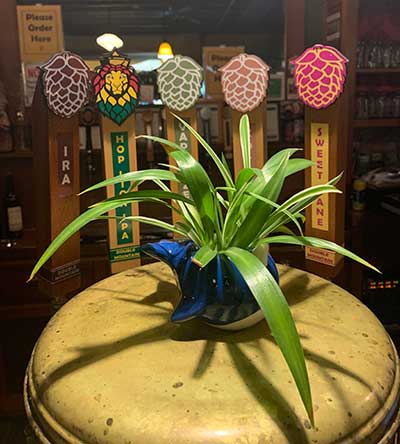 After three long years, Double Mountain celebrated their 13th, 14th, 15th, and 16th anniversary block party Saturday, March 18 at their founding brewery in Hood River, Oregon. Prior to the pandemic the Double Mountain anniversary was legendary, with a stellar lineup of bands Such as Cracker and Supersuckers hosted along 4th street in front of the brewery with multiple bars open including a "Brewer's Lounge" in the brewhouse. This year wasn't any different with Double Mountain lead brewer Matt Coughlin's band Los Guys, Nigerian Afrobeat and Juju band JuJuBa, jamgrass The Muddy Souls, indie folk Glitterfox, and headliner bluegrass band Never Come Down performing in a 100-foot tent before a packed crowd drinking recently released Sweet Jane IPA and a plethora of Double Mountain's other craft beers and ciders.
The road to Double Mountain's founding was also a party. Matt Swihart and Charlie Devereaux crossed paths while working at Full Sail Brewing in Hood River, Oregon. In February 2006, Swihart caught glimpse of a "For Lease" sign in one of the few light-industrial-zoned storefronts in downtown Hood River. St. Patrick's Day 2007, Swihart and Devereaux opened Double Mountain Brewery & Taproom in said spot, named after their orchard, Double Mountain Orchards — where one can look in one direction and see Mt. Adams and then look in the other direction and see Mt. Hood. With a mash tun paddle and one hand and a banjo in the other, Swihart ran the brewery while Devereaux ran the pub, creating a pizza that draws as well as their, Belgian inspired yet Northwest centric craft beer. Eventually Swihart, a musician himself, became sole owner celebrating the brewery's anniversary annually around St. Patrick's Day with notable bands and delicious beer and cider.
Peaks & Pints made our annual journey to Double Mountain's Anniversary Block Party. Here are a few, exciting things we saw, heard, and drank Saturday.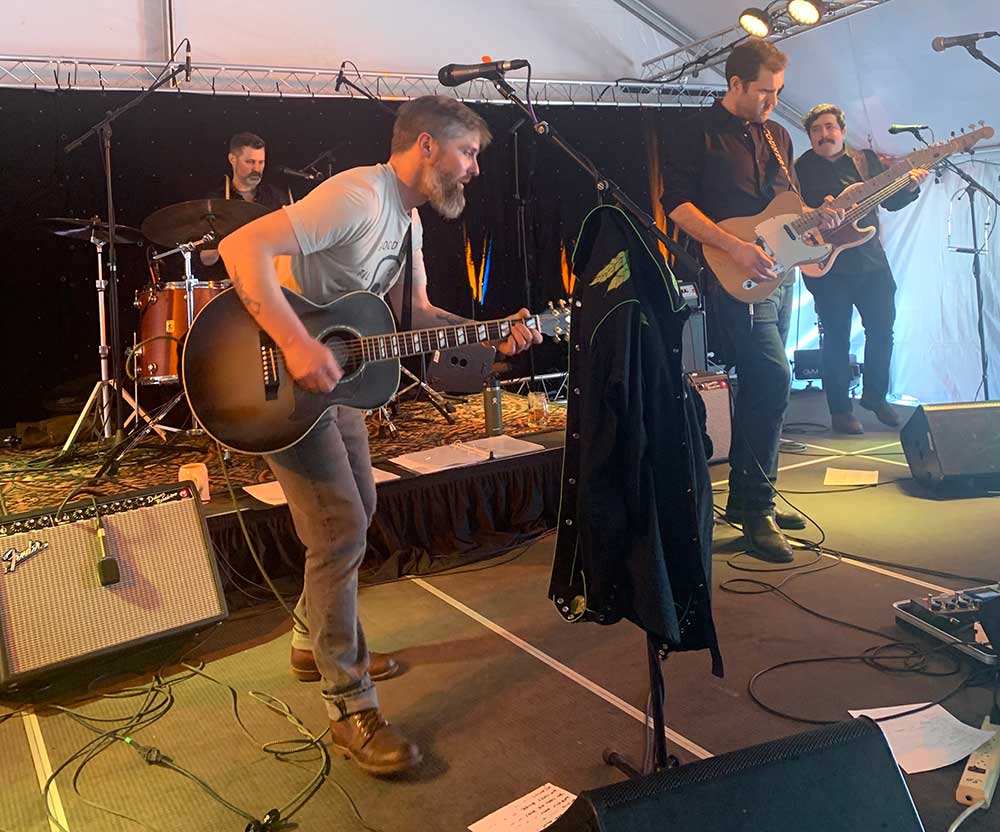 Peaks & Pints arrived at the Double Mountain 16th Anniversary Party as the brewery's lead brewer and longtime musician Matt Coughlin and the Los Guys performed classic rock hits.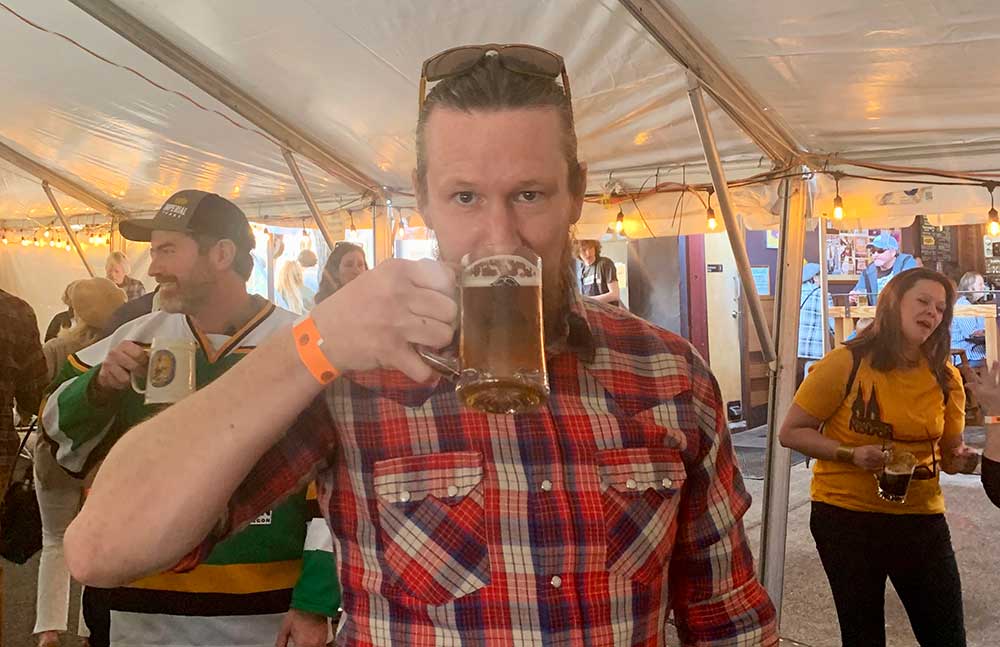 Longtime Double Mountain Head Brewer Kyle Larsen, who went on to open Kings & Daughters brewery, was in the house with his family.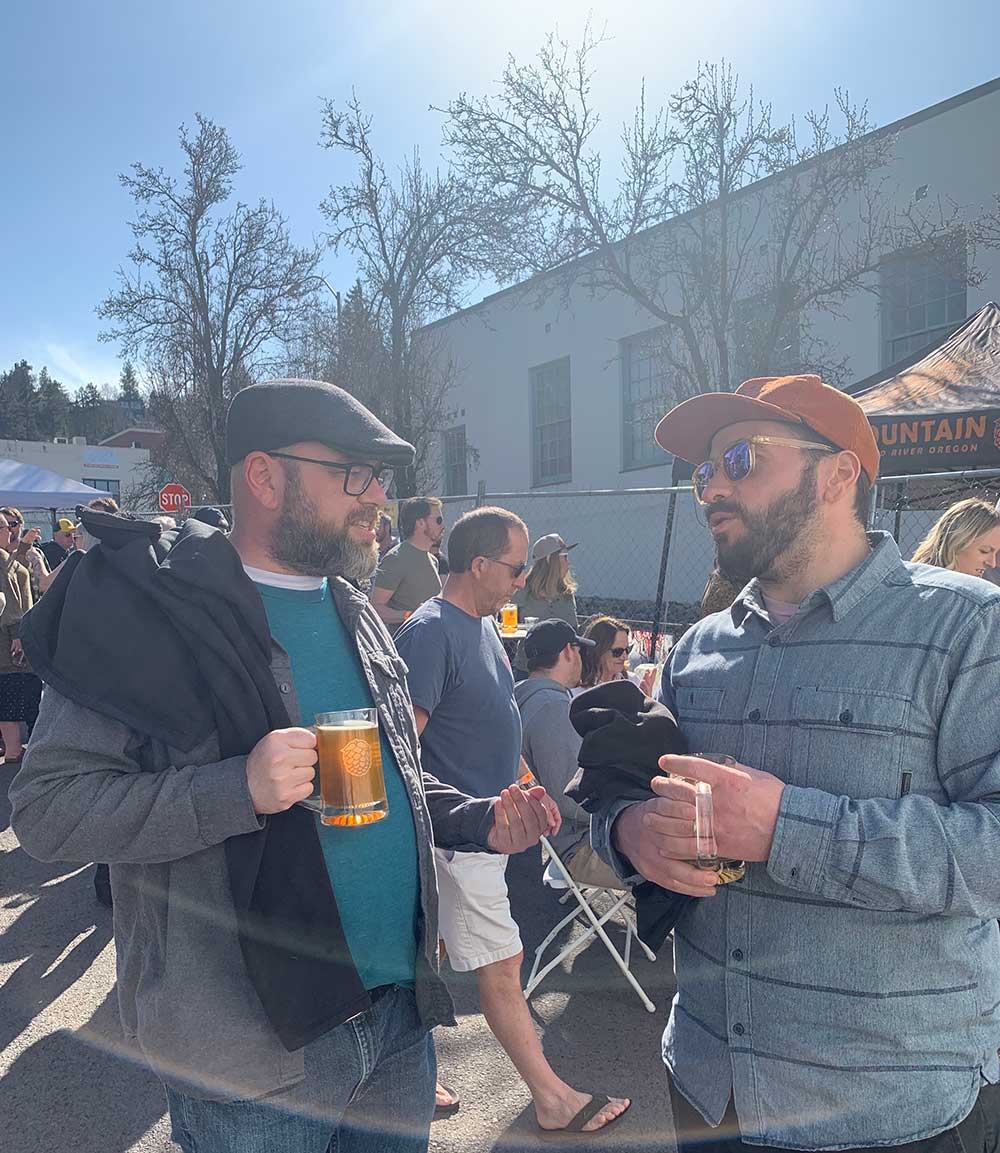 NW Beverages District Sales Manager Erik Dahlin, left, and Double Mountain Sales Director Andrew Russo cheers in the beer garden.
Double Mountain Hop Lion IPA tattoo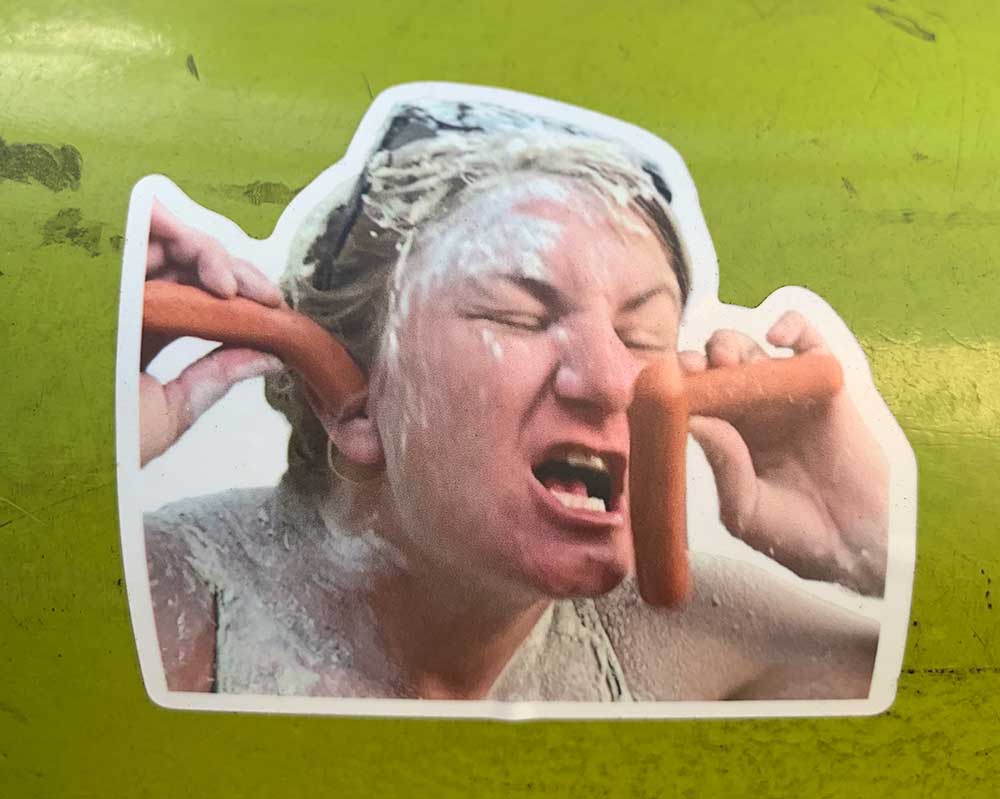 Double Mountain Washington Sales Rep Colleen "Coco" Patten has her own sticker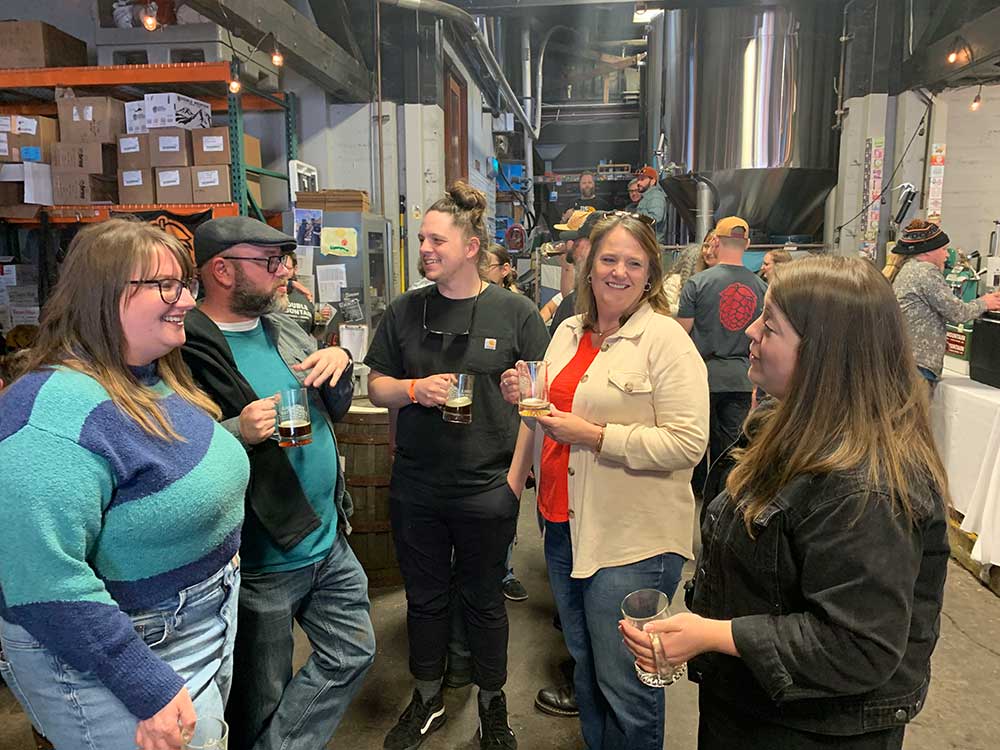 Brewer's Lounge chatter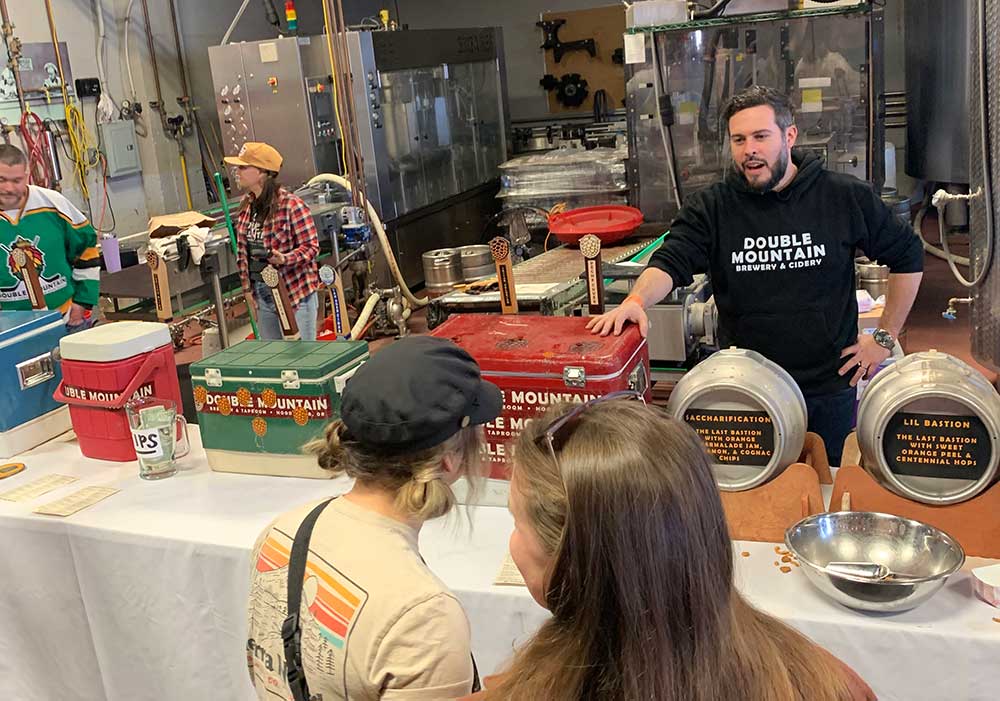 Brewer's Lounge beer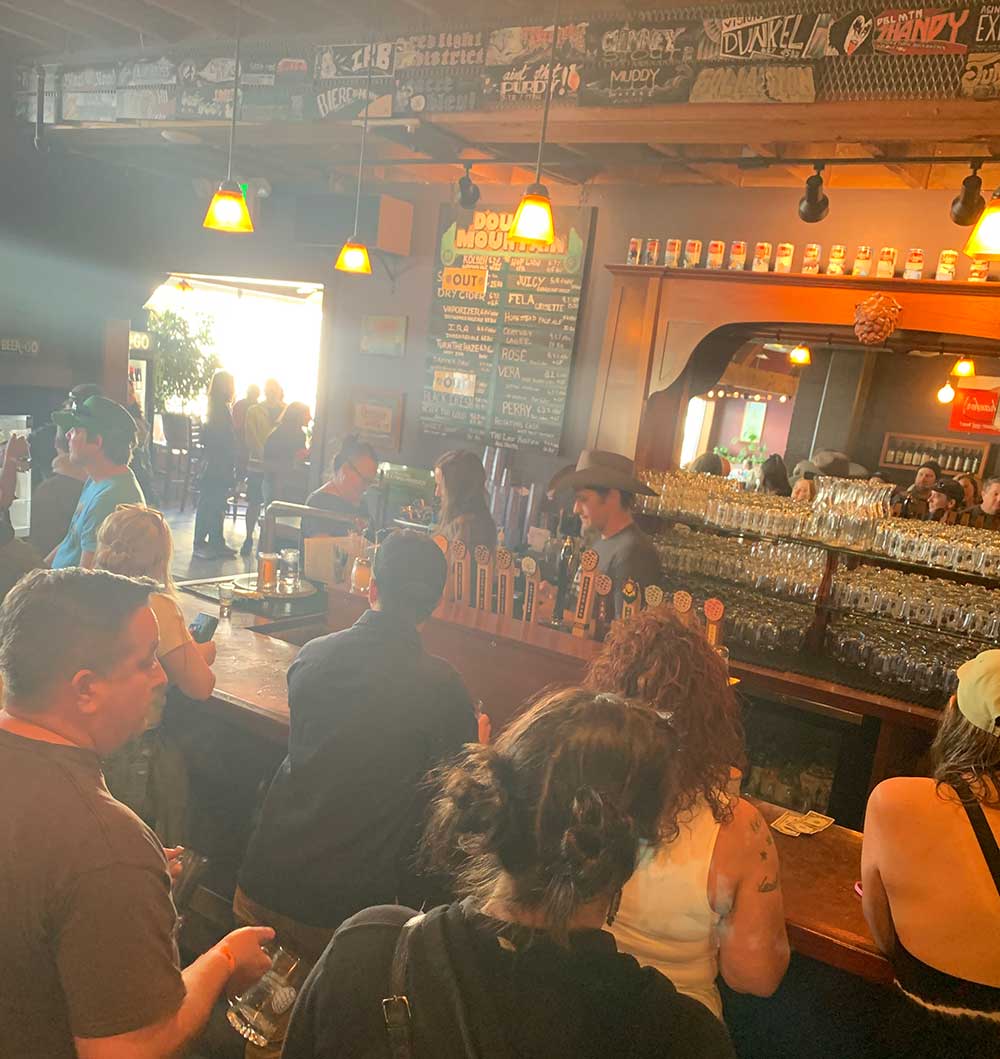 Sun shines in on the Double Mountain back bar.
The ridiculously danceable Afrobeat and Juju music band JuJuBa from Portland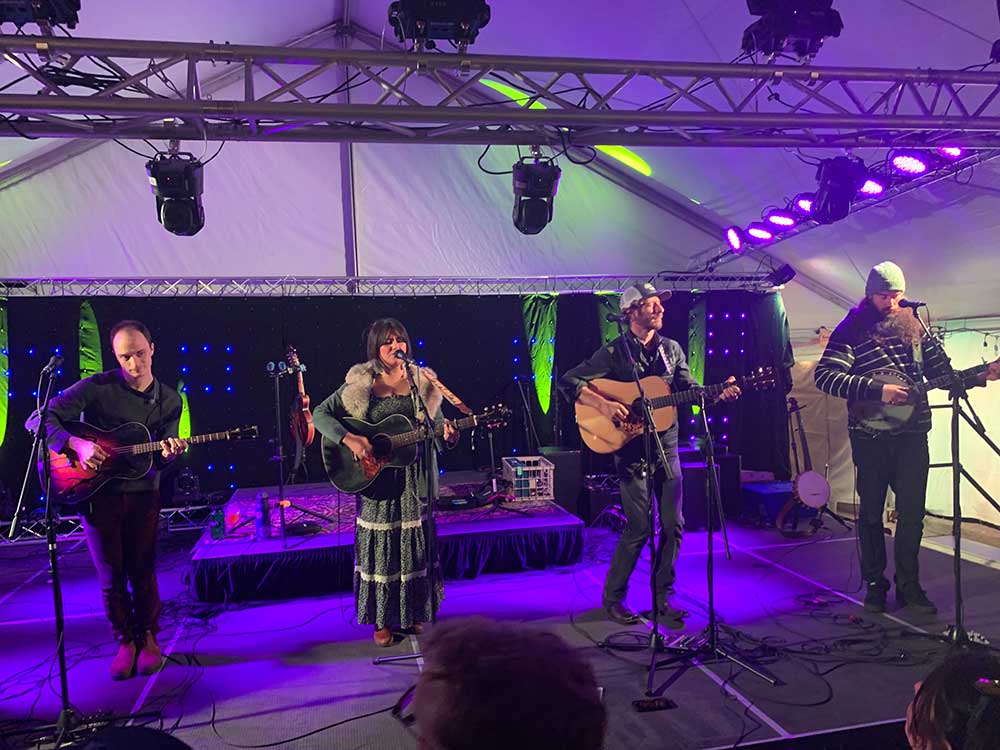 Headliner bluegrass band, Never Come Down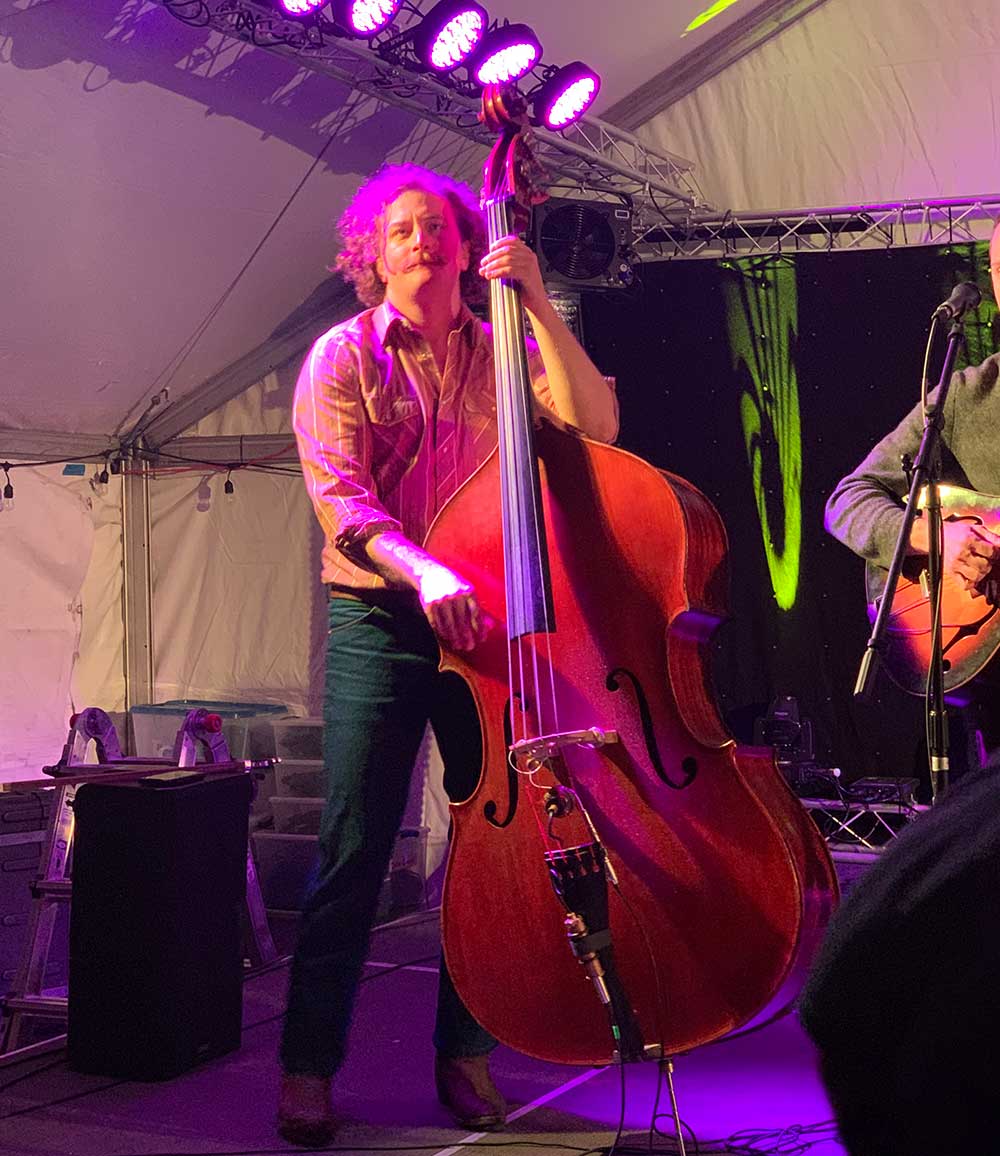 Never Come Down bassist Ben Ticknor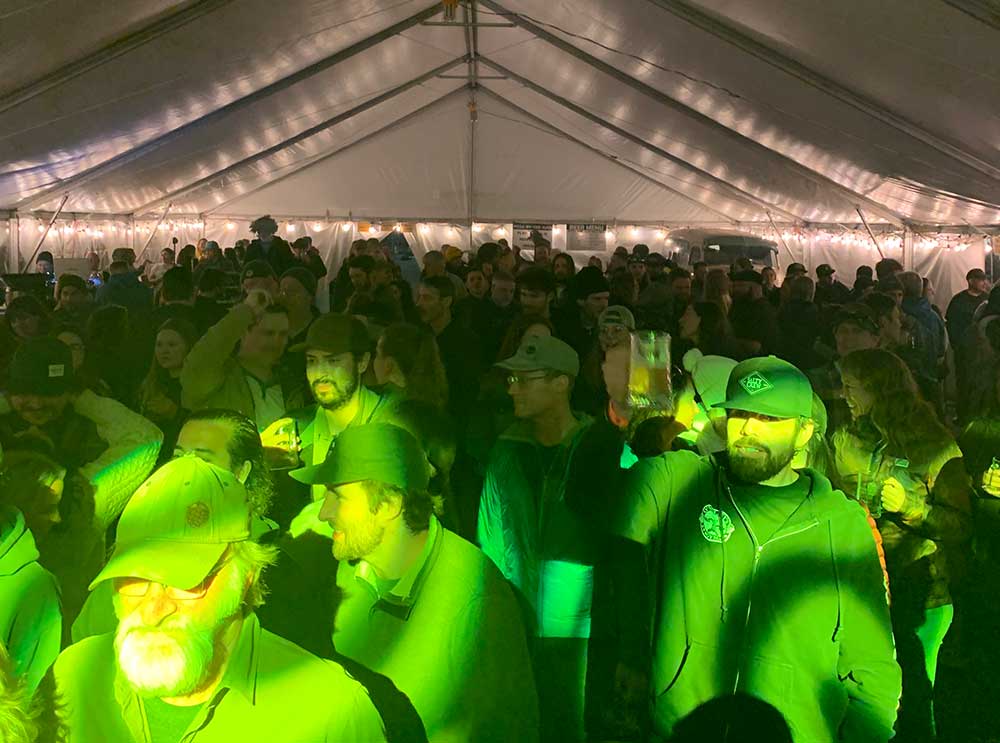 Packed tent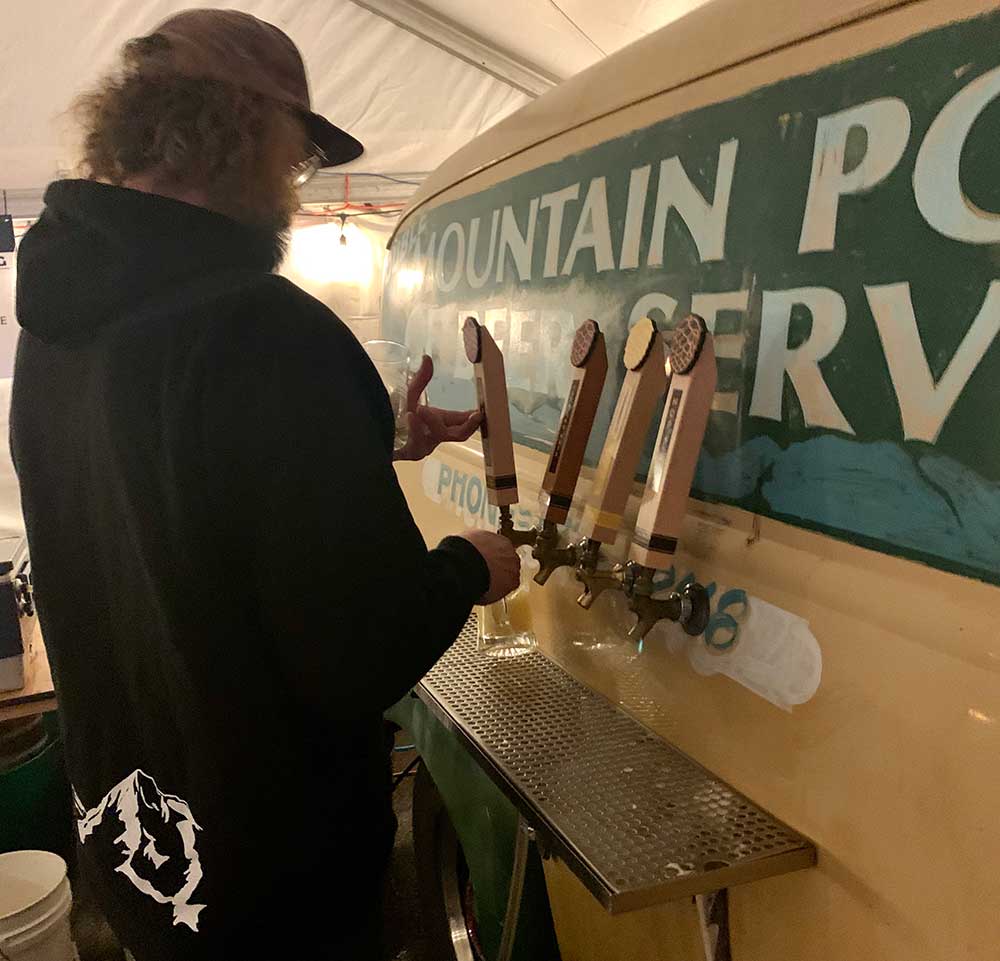 Cheers!
---