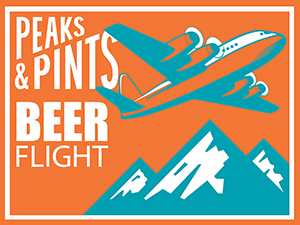 For Thurston County beer lovers, the county's vibrant craft beer scene is reason to celebrate every day of the year. However, from Aug. 16-25, things will get even more festive. This week — or 10 days, to be precise — marks South Sound Beer & Cider Week, a celebration of the county's brewing past and present. The inaugural year, this week is a way to honor the county's significant role in the history of beer in the United States and showcase its thriving craft beer scene. Thurston County's beer roots run as deep as its famous artesian wells. In 1896 successful Montana brewer Leopold Schmidt opened the Capital Brewery after discovering the famous artesian water was ideal for brewing beer. Originally housed in a stackhouse in Tumwater, and eventually renamed Olympia Brewery, it was a significant player in the region's sudsy brew movement. The brewery slogged through Prohibition during the early 20th century and ownership changes 50 years later. The brewery closed in 2003 when its parent company shuttered the Tumwater plant and moved the production operation to Irwindale, California. In 1993, Crayne and Mary Horton led a dozen Thurston County investors in opening Fish Brewing Company, South Sound's first craft brewery. It wasn't until 15 years or so later that Top Rung Brewery and several Thurston County craft breweries followed Fish's lead. In celebration of the inaugural South Sound Beer & Cider Week (Aug. 16-25), Peaks and Pints hosts elder Top Rung Brewing and younger Well 80 Brewhouse and Headless Mumby Brewing at 6 p.m. tonight for a night of craft beer perfect for a summer night. In conjunction, we present a beer flight of the three breweries that we call Craft Beer Crosscut 8.22.19: Flight of South Sound Beer.
Craft Beer Crosscut 8.22.19: Flight of South Sound Beer
Top Rung Diverging Diamond Pils
4.7% ABV, 19 IBU
Top Rung Brewing opened in April 2014 with awarding-winning homebrew recipes and two owners with full-time jobs. Today, Thurston County firefighters Casey Sobol and Jason Stoltz have put Lacey on the craft beer map with solid craft beers back with solid business sense. Top Rung Brewing has moved higher and higher up the ladder: Its beers can now be found on draft and in bottles throughout Western Washington. Their new pilsner, Diverging Diamond Pils, takes its name from the new construction project over Interstate 5 at Exit 111 the new Diverging Diamond being created to cross the freeway — the same exit used to get to Top Rung. The clean and crisp German style pilsner has floral notes under a doughy bread aroma.
Headless Mumby Smoked Rye Lager
5% ABV
In November 2018, Alex Maffeo and Keith Ciani opened Headless Mumby brewery and taproom in west Olympia, specializing in lagers. Headless is a salute to the song "Roland the Headless Thompson Gunner" by Warren Zevon. Ciani is a rabid fan. Mumby is a reference to a defunct logging and shingle mill from the early 1900s, which operated in the area where Maffeo now lives. This past June, Headless Mumby grabbed gold for its flagship Smoked Rye Lager and Very Small Brewery of the Year at the 2019 Washington Beer Awards. Smoked Rye Lager is brewed with hefty doses of Munich and rye malts, subtle noble hops with a moderate smoked malt presence.
Headless Mumby Citra IPL
6.5% ABV
Fermented with lager yeast rather than ale yeast, India pale lager, or IPL, generally combine a crisp lager finish with amplified hops. Where it goes from there, though, is quite open to interpretation, but it is ultimately refreshing, bright, and effervescent, and a welcome counterpoint to the hazy IPAs currently trending around the country. Headless Mumby rotates hops through its India pale lager. Traditionally, hop-forward beers fermented with ale yeast are subjected to fruit flavors and esters developed during fermentation, which sometimes muddle the complex hop notes. Since lager yeast ferments cleaner than ale yeast, hoppy lagers provide a forum for hops to take center stage. Peaks and Pints received their Citra version, which means the bottom fermentation lagering clears a path for Citra's big tropical fruit and citrus notes to shine bright.
Well 80 Artesian Cowboy
6.5% ABV, 45 IBU
Downtown Olympia is home to 96 artisan wells, and Chris Knudson's business just happens to occupy No. 80. Knudson open Well 80 Brewhouse — a brewery, bar and all-ages restaurant — in the spring of 2018. Well 80 head brewer Paul Pearson, previously of Fish Brewing Co., brews beer using well 80 artisan well water, including the country cousin to his Artesian IPA, the Artesian Cowboy. Brewed with Comet hops, this IPA has strong grapefruit and dank resinous hop flavors.
Top Rung Brewing Shift Trade IPA
6.2% ABV, 50 IBU
After college, Jason Stoltz became a full-time firefighter with the McLane/Black Lake Fire Department, joining Capt. Casey Sobol, who would eventually be his homebrewing buddy then business partner at Top Rung Brewing Co. The career firefighters — 24 years for Sobol and 11 for Stoltz — took their hobby to pro after the duo's Hosechaser Blonde grabbed the Dick's Brewing "Beer for a Cure" home-brewing contest top prize in 2012 — and they began to shadow Dick's brewer Parker Penley. In April 2014, the duo opened Top Rung in Lacey, Washington. A year later, they brewed Shift Trade IPA, a 6.2 percent ABV shot of tropical fruits thanks to a hefty dose of Mosaic and Cascade hops. Shift Trade is easy drinking with mango, apricot, and pineapple notes and a solid, slightly toasty malt core.
---