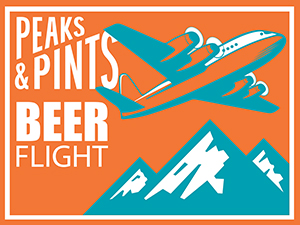 Though strong Belgian pale ales have existed for centuries, the "tripel" name wasn't used until the Trappists monks at Westmalle Abbey changed the name of what they'd call "superbier," their heaviest pale ale, in 1956. The Flemish Dutch word for triple, tripel suggests three times malt and strength. Much of tripel's mystique comes from the innocent deep golden color, soft maltiness and customary, intriguing yeast stamp. That is followed by a sucker punch in the range of 8 to 9.5 percent ABV, a combination that offers culinary-quality complexity rivaling any darker brew. The burnished golden color, sometimes glinting of orange, comes from a hefty grist of predominantly mellow, clean Continental pilsner malt. The character is further lightened with the light candi, or white, sugar that Belgian brewers are so fond of, and may comprise up to 20 percent of the fermentables. Tripels are highly popular among beer lovers worldwide, and in North America, even as the import business is as robust as ever, microbrewers are increasingly dabbling in Belgians. Peaks and Pints presents five examples of the style in today's beer flight: Craft Beer Crosscut 7.9.19: Flight of Belgian-Style Tripel.
Craft Beer Crosscut 7.9.19: Flight of Belgian-Style Tripel
Unibroue La Fin du Monde
9% ABV, 19 IBU
The name translates as "The End of The World." If this Unibroue beer is any indication of the end of the world, bring on the apocalypse! This tripel actually reminds us of the beach with the golden orange color providing the sunset, the pineapple and nut aromas giving it a tropical nose, and the strong alcoholic taste, followed by sweetness, completes the sense of drinking on the beach, minus the cocktail and the mini-umbrella. Even with its tropical vibes, La Fin du Monde upholds its light Belgian character. A honey sweetness is tempered by a moderate bitterness that comes in late, tongue tickling and peppery. It's clear why this is so well loved among craft beer enthusiasts. Exotic and ethereal, it rises above the level of mere beer.
Monkless The Trinity
8.1% ABV, 36 IBU
Organic chemist (Ph.D.) Todd Clement fell in love with traditional Belgian/Abbey-style ales during work trips to Antwerp. After spending 7 years in the pharmaceutical industry as a process chemist Clement moved to Bend, Oregon. When he couldn't find his beloved Belgian-style ales, he began homebrewing them — his first batch a Belgian tripel. In 2014, he founded Monkless Belgian Ales with his friend Kirk Meckem who then left the business in 2016. Monkless is now owned and ran solely by Clement and his wife, Robin. The Trinity is a Belgian tripel with a grainy malt, wheat, clove and saison yeast nose. The flavor is husky grainy malt, clove, lemon, mild light stone fruit with a medium body, light creaminess and sharp carbonation.
Brouwerij der Trappisten van Westmalle Tripel
9.5% ABV, 36 IBU
In 1836 the Belgian Westmalle monastery became a Trappist Abbey and began brewing beer shortly thereafter. The holy suds they produced started out as an insider-only deal — a choice beverage to be made and enjoyed by Trappists and Trappists alone, but eventually they decided to expand and opened up a public beer hall in the early 1930s. Westmalle embodies the tripel style with a thoughtful balance of sweet, fresh pear, lemon zest and a dash of peppery spice. Its flirtatious effervescence sweeps the mouth clean, while lingering lemony hops leave the mouth pining for more. It's an exceptional beer, with a great deal of finesse and elegance and a splendid enduring aftertaste.
Tin Dog Black Tripel
9.4% ABV
Tin Dog Brewing is situated in the Cloverdale business park, between Highway 509 and Highway, which is more South Park neighborhood rather than Georgetown. The nano brewery specializes in Belgian styles so you'll often find a saison or two on tap, along with a Belgian dubbel, a wit, white IPA and the Black Tripel, a Belgian style tripel with a twist — Tin Dog brews it with Midnight Wheat, which pours dark brown. Expect dark fruity flavors and style Belgian yeast with a hint of licorice. The dark malt has roasted flavors along with some blackened notes.
De Proef Brouwerij/The Bruery Tripel Honey Kriek
9.3% ABV
This De Proef Brouwerij and The Bruery collaboration Belgian tripel is brewed with sour cherries and Yucutan honey that hits the nose with grainy malt, light stone fruit, cherry, apple and clove. Tastes more kriek than tripel with tart cherry and honey flavor with mild sweetness, lemon and mixed citrus.
---