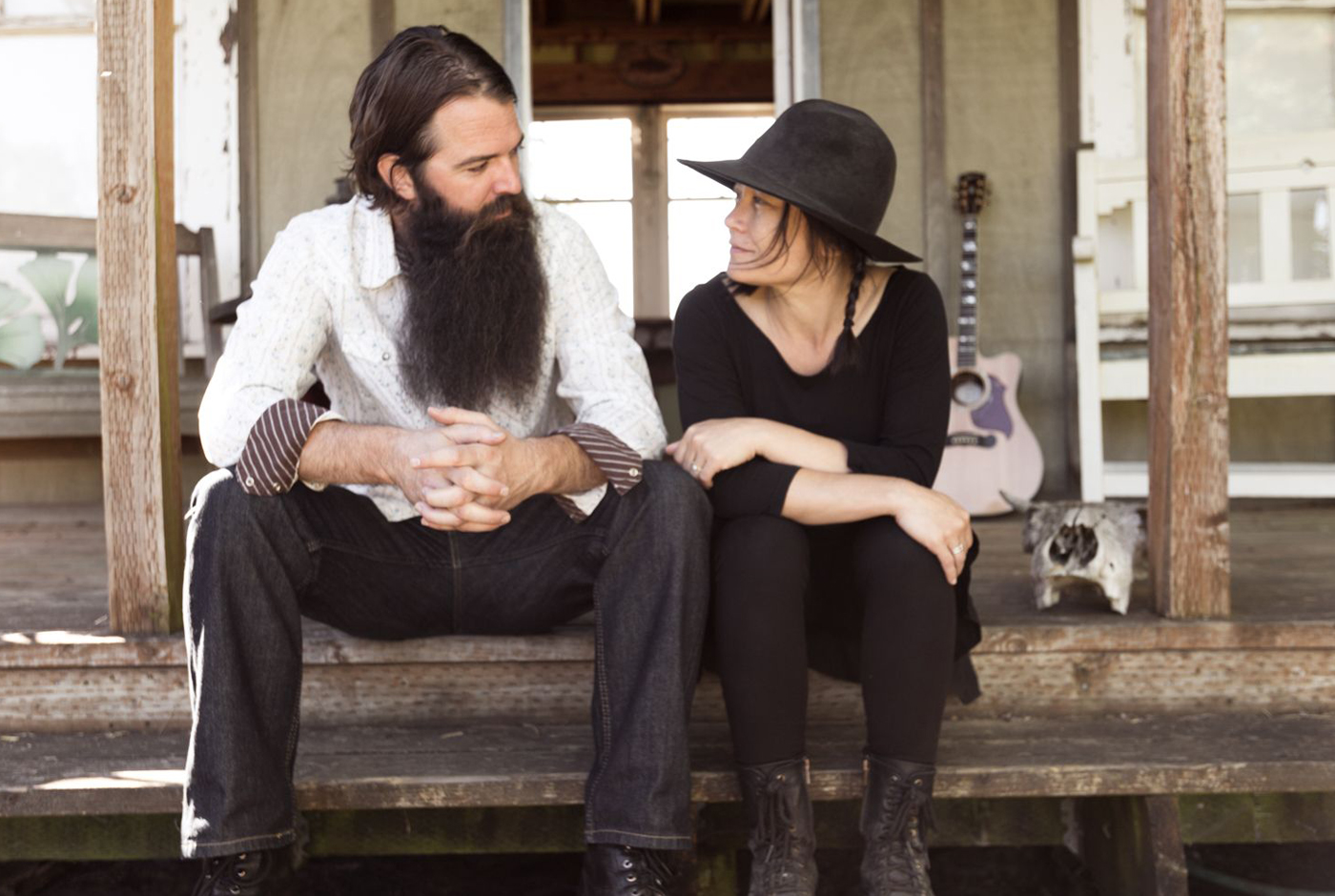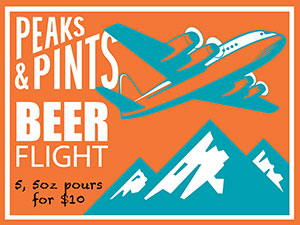 The Mutineers are a rock n roll band with country leanings and punk rock tendencies based in the Pacific Northwest. Formed in 2007, the band released two EPs in 2008 and an LP, Dirge to the Dance, in 2011. In 2016, the project scaled down to a duo and recorded Live at B-side in Portland, Oregon. They began touring in 2017 and have since performed over 120 shows across the U.S. Brian and Merry Mathusek draw on the influences of X, Springsteen, late '60s Elvis Presley and Loretta Lynne among many others. The Mutineers are on a mini Northwest Tour revving up the punk and county combo at Peaks and Pints around 8 p.m. We're thrilled to have Brian and Merry in the house tonight. In their honor, we present a beer flight of their tour, which we call Craft Beer Crosscut 6.16.18: A Flight For The Mutineers Band.
Breakside Stay West IPA
7.3% ABV
Singer and guitarist Brian Mathusek has roamed from East to West and many places in-between. Along the way, he has gathered stories of hope and fear, love and loss. He began performing his early songs as a solo artist, but when lifelong friend Michael Astudillo joined in on acoustic guitar and then later his not-yet wife Merry Young picked up the drums, The Mutineers were born in their hometown of Santa Barbara. Astudillo sadly passed and Brian and Merry moved to her hometown of Portland, Oregon. Before hitting the road this week Peaks and Pints imagined they drank Stay West IPAs brewed by Breakside Brewery in Portland. Don't expect some crazy West Coast frankenIPA — this is stripped-down and fruit and sweet simple as a T-bucket.
Seapine Sea Witch Milk Stout
5.8% ABV, 28 IBU
The Mutineers played the Victory Lounge in Seattle Thursday night. Their live show delivers a potent and buoyant mix of Americana, folk and good ole-fashioned bar rock. Our guess is they drank Seawitch Milk Stout by Seapine Brewing, which sits just south of Seattle's sports stadiums. Seapine's take on the style is lush and direct, hewing close to the coffee-chocolate ideal, thanks to eight varieties of malted barley.
Skookum Stillwaters Run Deep IPA
6% ABV
The folks at Mirkwood Public House in Arlington no doubt enjoyed The Mutineers' blend of music styles last night. Brian and Merry's brand of rock and roll transcends pretty much every label you can hurl at it. Arlington's Skookum Brewery also transcends pretty much every label. Head brewer Hollis Wood creates wild concoctions that use a wide range of ingredients, including hops from as far away as South Africa and New Zealand, and prized malts from as close as the Skagit Valley. The Mutineers must have drank Skooum's Stillwaters Run Deep IPA after their Mirkwood show. Who wouldn't? The wheat IPA is hopped to heck with pounds on pounds of Citra, Ella and New Zealand hop Wai-iti. Pillowy notes of lemon, passionfruit, and tangerine jump out of the glass finishing on the light dank side of life.
Two Beers Proctor Peaks IPA
6.7% ABV, 60 IBU
As previously mentioned, The Mutineers play Peaks and Pints tonight. We'll be toasting them with our Proctor Peaks IPA. To celebrate our first year in business, brewed a special India Pale Ale in collaboration with Two Beers Brewing Co. Coming in at 6.7 percent ABV and 60 IBUs, Proctor Peaks IPA has pine (naturally) and dank on the nose and palate thanks to Warrior, Chinook, Columbus and Simcoe hops with kettle and dry hop additions. And, it has clear, copper coloring, because that's a thing. Cheers Brian and Merry!
Gigantic Kiss The Goat Black Doppelbock
8% ABV
Tomorrow, The Mutineers will be back on their farm in Portland where we imagine they'll dance naked in the moonlight with their hometown brewery Gigantic Brewing's Kiss The Goat Black Doppelbock. The black doppelbock is smoky on the nose and deep brown black in color. The palate starts with dark chocolate and dark fruit flavors then finishes smooth and a bit dry with nutty character and huge roasted malt flavors that linger on the palate after each sip. Drink up and enjoy, Brian and Merry. No doubt you'll be back on the road soon.
---