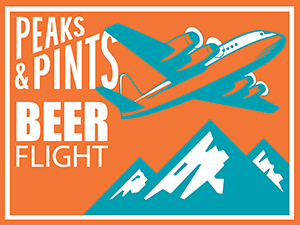 The idea of a fruit beer may seem a bit too, well, fruity. But before you write it off, you should know it's not some new style invented by a marketing guru to try and tempt non-beer drinkers away from their wine coolers. Blending fresh fruit with fermenting beer dates back 500 years, particularly in Belgium's Lembeek village, in the region of Flanders. And the star fruit? Kriek, the Flemish word for "cherry." There are two main cherry styles: lambic and Flanders Red Ale. Both are brewed using the spontaneous fermentation triggered by natural, native yeasts that impart their trademark hint of barnyard smell. Lambics are aged for at least two years in both cask and bottle, while Flanders red ales see a bit less time in the cellar. But, cherry beer is no longer a throwback to centuries past. North American brewers are adding cherries to their craft, whether it's a kriek, or another beer style infused with the finest cherries. If you're making a resolution to eat more fruit, here's a better idea: drink cherry beers.  It is perfect timing for those of us who have resolved to improve our diets by eating more fruit. Let's not stop there. Let's drink five of them today in Peaks and Pints' beer flight: Craft Beer Crosscut 5.31.19: Flight of Cherry Beer.
Craft Beer Crosscut 5.31.19: Flight of Cherry Beer
Ommegang Rosetta Kriek
5.6% ABV, 9 IBU
Brewed and blended by Ommegang's sister brewery Liefmans in Belgium, Rosetta combines old (aged on cherries at least three years) and young Flemish brown ale (or oud bruin) with a lively and fruity kriek, or cherry beer. The blend, which was developed by Ommegang Brewmaster Phil Leinhart, results in a complex yet refreshing mahogany-brown brew that is an intriguing interplay of tartness and sweetness.
Verhaeghe Cherry Duchesse de Bourgogne
6.8% ABV, 11 IBU
Brewed by Belgian Brouwerij Verhaeghe, Duchesse de Bourgogne is a Flanders red ale, a blend of 8-month-old and 18-month-old ales, in this case. As with all red ales, the drink gets its characteristic sour and tart quality from lactic acid, while aging in oak barrels imparts a deeper body. The drink is named for Duchess Mary of Burgundy, a filthy-rich medieval heiress who suffered an unfortunate (and deadly) fall from her horse — it happens. This ruby-hued sipper boasts notes of tart plums, black cherries, and that funky, yeasty finish every sour fan demands — that is, until Verhaeghe adds Belgian sour cherries to the maturing beer. Cherry Duchesse de Bourgogne is aged in oak casks, and utilizing whole cherries from the Limburg region of Belgium, as opposed to cherry syrup that is sometimes used in cherry beer production, Duchesse Cherry truly lives up to its name.
Crooked Stave Mama Bear's Sour Cherry Pie
7% ABV
Crooked Stave Artisan Beer Project Mama Bear's Sour Cherry Pie is a burgundy sour ale aged in oak barrels with more than 3,000 pounds of Colorado Montmorency cherries is the result of blending carefully chosen batches of Origins with a heavy-handed addition of cherries sourced from orchards on the Colorado western slope. Expect all the jammy sour cherry notes, plus caramel, earthy notes, tart, cinnamon and berries. The finish is sour and sweet with cherry, cinnamon, tart, berries and earthy notes.
Samuel Smith Organic Cherry
5.1% ABV, 16 IBU
Pouring sheer amber with a fluffy, white head, Samuel Smith's Organic Cherry fills the air with a sour bouquet, bolstered by sticky-sweet cherry scents. Tart cherry rushes over the tongue leaving residual sweetness in its wake, while nutty undertones draw out the English ale's subtle earthy hops, lending welcome roundness to the sweet and tart profile. A dry finish leaves the tongue tingling, while tempered cherry notes and a brush of sweetness remain long after the swallow.
Matchless Cherry Matchless Bar
11.2% ABV, 120 IBU
In 2017, Matchless Brewing releases an imperial chocolate stout aged with three different varieties of vanilla beans and coco nibs. As the name suggest, this is what the Tumwater brewery imagines the chocolate river in Willy Wonka's chocolate factory would have tasted like — if it were beer. But, just like Wonka, Matchless is all about experimentation and variety — meaning: here come the Matchless Bar variants. The first, Cherry Matchless Bar, has soft cherry notes supported by a touch of vanilla, oak and coffee, along with a full mouthfeel and gentle tartness.
---