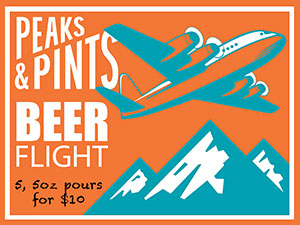 Barrel aging is totally a thing. Well, it has been for centuries. Before industrialization, Europeans fermented beer in wood, stored and shipped in wood, and poured directly from wood. Beer spoiled often. Life was hard. By the mid-20th century, most breweries had happily traded their temperamental wooden barrels for the reliability and convenience of metal tanks. Beer spoiled less. Life was decent. However, brewers have long known that wood-aging can add flavor and depth to beer, especially if said barrel previously contained Kentucky bourbon, Jamaican rum or Washington state wine. The result is a beer more complex than most, as additional flavors bleed from inside the staves — deeper woody notes that play to a beer's bass and an extended taste that finishes with a nip of booze. In the early 1990s, when Chicago's Goose Island Brewing Company concocted its first Bourbon County Stout, the practice took an intoxicating turn. After three months inside used bourbon distillery barrels, the brew had a complex oak character from the wood and rich flavors from lingering whiskey — characteristics that made the Bourbon County Stout an instant hit. Stouts and porters most often get the treatment, but today brewers chuck Belgian tripels, barleywines, IPAs — whatever styles of beer stoke their imagination — in wine, brandy, tequila, even maple syrup barrels for anywhere from a few weeks to several years. The results are rarely disappointing: A boozed-up barrel can be like Viagra for beer. So without further ado, here are five craft beer primed and ready to deliver great barrel aged taste in our Craft Beer Crosscut 5.22.18: A Flight of Barrel Aging.
Avery Expletus Barrel-Aged Sour Ale
5.9% ABV, 18 IBU
In spring of 2016 Avery Brewing added another sour ale to its Barrel-Aged Series; this one inspired by the Tequila Sunrise cocktail. Expletus is a 5.9 percent ABV ale that has been aged in fresh Suerte tequila barrels with cherries for six months. In addition, the beer incorporates a combination of Saccharomyces, Brettanomyces drie, Lactobacillus and Pediococcus. Funky wet hay and soil meld with sweet cherries in the top of the aroma while layers of curacao, noyaux and little buttery vanilla center the scent. The flavor kicks off with sweet cherry fading to agave and molasses, while the finish is all red apple and tongue-twisting tartness. While the impact of tequila is just a bit subtle for our tastes, the brew's gorgeous tart cherry character pulls out smooth oaky tones that makes this 35th release in Avery's barrel-aged series one of its best.
Boulevard Bourbon Barrel Quad
11.2% ABV, 26 IBU
Founded in 1989, Kansas City's Boulevard Brewing Co. has weathered a variety of challenges to emerge, survive and prosper, including the 2013 acquisition by Duvel Mortgat, the 147-year-old family-owned brewery in Belgium that also owns Brewery Ommegang. Boulevard is consistently in the top 10 ranking for craft beer in the U.S., thanks to its popular Tropical Pale Ale and Unfiltered Wheat Beer, but we're digging its Bourbon Barrel Quad, an abbey-style quadrupel separated into a number of oak bourbon barrels where it ages for varying lengths of time, some for up to three years. Cherries are added to make up for the "angel's share" of beer lost during barrel aging. Selected barrels are then blended for optimum flavor. The resulting beer retains only very subtle cherry characteristics, with toffee and vanilla notes coming to the fore.
Shmaltz Shoebelation
11.5% ABV
Shmaltz Brewing and Clown Shoes Beer teamed up for the most badass collaboration beer. Shmaltz blends its Jewbelation 11 with Clown Shoes Brewing's Billionaire Barleywine in Wild Turkey bourbon barrels for more than two months. It kicks off with fruit notes from the barleywine, with a mixture of bright American style fruit and deeper dried fruit reminiscent of English barleywines. The finish extends the English influence, with a dark biscuity flavor of old ales, probably contributed by the Jewbelation. It's more of a strong ale, but would pass as a quality barleywine, too. It's deep and flavorful.
Elysian Super Loser
10.2% ABV
A year-round offering from Elysian Brewing, Loser is a Sorachi Ace-forward American pale ale. It is brewed in celebration of Sub Pop Records, the Seattle label behind artists like Nirvana, Soundgarden and others. Loser is an Elysian in-house joke pointed squarely at themselves, which is incorporated and has "INC." after its name on all official documents. Super Loser Pale Ale is the barrel-aged version with a big malty whiskey nose and flavors of hot barrel, butterscotch, whiskey, soft perfume, malt and toffee.
Pike Entire
9.9% ABV, 85 IBU
Pike Brewing's robust stout is aged for six months in Woodinville Whiskey bourbon barrels and then blended with Pike's XXXXX Stout to create a complex, rich beer — reminiscent of small-batch bourbon with its vanilla and wood overtones. A smoky and slightly sour component initially grips the nose, before opening up to chocolaty malt, cinnamon, dark raisins, and earthy oak once the beer warms.
---