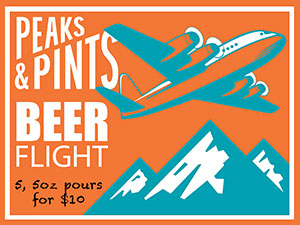 There's a new sheriff in town, and craft beer has a new style to play with: the New England IPA. Hitting the scene in the early 2010s, the NE IPA came to fame thanks to a Vermont brewery, The Alchemist, with Heady Topper, an unfiltered double IPA that became a cult favorite. The beer was a success, and other New England breweries followed suit: namely Hill Farmstead Brewery, also in Vermont, along with Trillium Brewing Company and Tree House Brewing Co., both in Massachusetts. Call them hazy, New England or Northeast style; they're all the rage. Though loaded with hops, these small-batch brews tone down the bitterness by using milder varieties like Citra and Mosaic, and adding them late in the brewing process. Unfiltered, these beers are meant to be drunk young and fresh. It was just a matter of time before the craze spread west, and while they don't quite achieve the same freshness, here are five IPAs tilting toward the Northeast style in our Craft Beer Crosscut 5.17.18: A Flight of Hazy IPAs.
Revision Social Fermentation
6.5% ABV, 35 IBU
Ready for a refreshing hop party? Revision Brewing's hazy Social Fermentation IPA has invited Citra and Mosaic, of course, and their buddy Amarillo, life of the party Galaxy and recent addition to the squad, Vic Secret. It pours a milky light peach color with a thick sticky off white head. A nice tropical nose fills the party. The flavor consists of light, fresh citrus and juicy tropical fruit flavors with some soft sweet almost pilsner malt base. Would have guessed a few more IBUs than the listed 35. Expect a smooth finish with a little fruity sweetness.
New Belgium Voodoo Ranger Juicy Hazy IPA
7.5% ABV, 50 IBU
Pineapple is the name of the game in New Belgium's Voodoo Ranger Juicy Hazy IPA, a tropical-focused brew that is indeed as juicy as its name would suggest — almost to a fault, at times, its ultra-fruity body leading one to think fondly of their last trip to Hawaii. At the last second, though, Juicy Haze shows its hop hand, where loads of Citra, Cascade, Centennial, Simcoe, and Nugget hops give the beer a classic IPA bitter intensity. The recipe on New Belgium's website calls for hefeweizen yeast as well as oats and wheat. Now the latter two-grain additions are not uncommon in hazy IPAs, but this is the first time we've seen hefeweizen yeast used. Whatever. It's has a light bitter taste with a tart, citrus refreshing finish.
Fat Orange Cat Vito The Beer Whale Cat
8% ABV
Fat Orange Cat Brew Co. is a small, seasonal farm brewery in East Hampton, Connecticut. They specialize in small batch recipes making an effort to support and promote local agriculture. Fat orange Cat teamed up with Evil Twin Brewing to brew a hazy double IPA, Vito The Beer Whale Cat. It has the classic mouthfeel, appearance, and front palate of a NEIPA that is bursting with citrus fruit flavors — thanks to Azacca and Simcoe hops — but the back palate has a healthy dose of pine and grass.
Skookum Zero Visibility
8.3% ABV
Soft and beautiful malt profile provided by a large portion of Skagit Valley Malting wheat (half the mash) and a dose of flaked oats are the platform from which the hops spring from Skookum Brewery's Zero Visibility double IPA. The hop intensity arrives via Simcoe, Citra and Rakau for tropical fruit, citrus and pine, plus a little peach, thanks to the Rakau hops.
Three Magnets Big Juice – Smoothie Edition
8.5% ABV, 90 IBU
This thick, cloudy version of Three Magnets Brewing's Big Juice Double India Pale Ale pours an opaque, cloudy pale orange. It looks like real, freshly squeezed OJ in a glass (minus the pulp). It starts with intense aromas of tropical fruit in the nose, followed by notes of dry citrus flavors that mingle with a touch of soft maltiness.
---