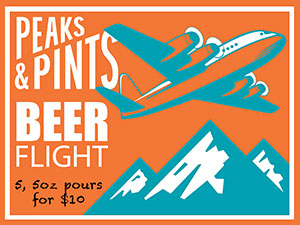 Today marks National Chocolate Chip Cookie Day. The word "cookie" is derived from the Dutch word "keokje," which means "little cake." Bakers would test their ovens before baking a large cake with a little bit of cake batter — hence, little cakes that served as treats on their own. The earliest cookie-style small cakes date back to seventh century Persia. Cookies are thought to have spread through Europe following the Muslim conquest of Spain. The British began incorporating cookies — or "biscuits" and "sweet buns" — into their daily tea service in the 19th century. English, Dutch and Scottish immigrants brought the cookie concept over to America. Simple "butter cookies" and Southern "tea cakes" are reminiscent of English tea cakes and Scotch shortbread. The invention of the iconic chocolate chip cookie came about in the late 1930s, when chef Ruth Graves Wakefield wanted to introduce something different to the diners at the Toll House Inn in Massachusetts, which Wakefield owned with her husband. She added chopped-up bits of Nestle semi-sweet chocolate to their dough and so Toll House cookie was born. Today, Peaks and Pints honors the special day with a beer flight we call Craft Beer Crosscut 5.15.18: A Flight of National Chocolate Chip Cookie Day.
Track 7 Nukin' Futz
7.3% ABV, 20 IBU
Dec. 31, 2011, Track 7 Brewing Co. opened for business in Sacramento, California. It grew from 340 barrels of beer in its opening year to just under 1,200 barrels in 2013. That's not surprising since 1,000 people showed up to the brewery's opening day – causing a line out the door for three hours. Track 7's messed with its Burnt Fog Smoked Porter recipe, dropping the smoked malt and adding peanut butter, chocolate and lactose sugar. The combination produced a creamy peanut butter cup of a beer fitting for National Chocolate Chip Cookie Day.
Icicle Brewing Dark Persuasion
6.5% ABV, 22 IBU
Icicle Brewing Co. sits in the Bavarian theme park known as the city of Leavenworth, which seems perhaps the most appropriate place for a brewery. Owner Oliver Brulotte, who has deep family roots in Washington's hop farming history, basically launch the Wenatchee Valley's craft-beer boom. The brewery draws their water from nearby Icicle Creek, a run-off from surrounded by numerous mountain ranges including the Stuart Range and Wenatchee Mountains. And, Icicle Brewing makes a liquid German chocolate cake, Dark Persuasion. Seriously, this stout tastes exactly like German chocolate brownie, with strong chocolate and coconut notes, a touch of vanilla and a smooth finish.
Silver City Kwik Stout: Mocha Milk Stout
8% ABV, 40 IBU
Milk stouts originated in Europe in the 1800s. They are sometimes called cream stouts or sweet stouts. Many brewers add milk sugar (lactose), which is unfermentable, to give it additional sweetness and body, such as Silver City Brewery's Kwik Stout: Mocha Milk Stout. The Bremerton brewery brought back its Kwik Stout this spring enhanced with a hearty does of cocoa, freshly roasted coffee and a hint of vanilla. It goes down like a glass of milk that had been used for dipping Oreos, sweet and smooth — although let it warm a bit for more flavor.
Elysian The Fix
8.9% ABV, 55 IBU
Originally a collaboration with the Scots at Brewdog in 2013, The Fix is a big and bold Russian imperial stout that is also just as much of a chocolate beer as it is a coffee beer. The Fix also may be the most caffeinated brew on the market, brewed with 9 pounds of Stumptown Coffee Cold Brew, or the equivalent of a half-cup of coffee in every bottle. Elysian then aged the stout on 3,000 pounds of Congolese cocoa nibs from Seattle-based Theo Chocolate. It's an intensely dark and rich beer.
Rogue Double Chocolate Stout
8.8% ABV, 68 IBU
Rogue Ales' Double Chocolate Stout, which debuted for Valentine's Day in 2001, is an oatmeal chocolate chip cookie and a chocolate truffle together in a bed that had been strewn with hops. Now imagine the imperial version. Rogue's Double Chocolate smells like the inside of pain au chocolat thanks to ample bittersweet Dutch chocolate. Clocking in at 8.8 percent alcohol by volume and wearing a red 750ml casing, this 2010 World Beer Championships gold medal winner is definitely a one-beer buzz.
---