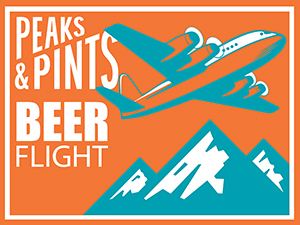 Originally from Belgium's Flanders region, Flanders red, also known as the Burgundies of Belgium, won't destroy your cheeks like other sour beers from the country. This beer is brewed using large amounts of Munich and caramel malts with traditional brewing methods. The beer is then aged in large wooden barrels, vats, and foeders, then is inoculated with wild yeast and lactic acid-producing bacteria. The most important is the tradition of aging the red ales in huge vats of unlined oak. The wood, which cannot be sterilized, is home to dozens of wild yeast and bacterial strains that consume the residual sugars in the beer. Over the course of it's aging, which can last as long as two years, the beer takes on a real riot of flavors, from rich fruity notes of black currant and plum and berries, to bright acidity and dark funk, and even a raw-grain-and-biscuit malt background. Hops play only a limited role, which isn't uncommon in sours (for a variety of stylistic and biological reasons), but there's still more than enough to keep the palate entertained. They are nearly-fully attenuated, and they are also lightly carbonated. And, of course, they are also red. Peaks and Pints presents a flight of Flanders red ales that we call Craft Beer Crosscut 5.1.19: A Flight of Flanders Red.
Craft Beer Crosscut 5.1.19: A Flight of Flanders Red
Omer Vander Ghinste Cuvee des Jacobins Rouge
5.5% ABV
Omer Vander Ghinste is located along the French border in Belgium in the small Flemish town of Bellegem. It was established 1892 when Remi Vander Ghinste purchased a brewhouse for his 23-year-old son, Omer. Omer named the brewery after himself and established the brand through stained-glass window marketing at local pubs. He and his wife would name their son Omer, beginning a family tradition of every first-born Vander Ghinste being named Omer. Today's fourth-generation owner/manager Omer-Jean carries the torch, marrying family tradition with modernity. Cuvee des Jacobins Rouge is a Flanders red ale with a beguiling balance of malty sweetness and acidic sharpness. It is made from spontaneously fermented and barrel-aged beer of at least 18 months in age. The beer is cooled overnight in a large, shallow metal vessel called a coolship and then fermented and aged in large French oak foudres.
Verhaeghe Duchesse de Bourgogne
6.2% ABV, 11 IBU
Brewed by Belgian Brouwerij Verhaeghe, Duchesse de Bourgogne is a Flanders red ale, a blend of 8-month-old and 18-month-old ales, in this case. As with all red ales, the drink gets its characteristic sour and tart quality from lactic acid, while aging in oak barrels imparts a deeper body. The drink is named for Duchess Mary of Burgundy, a filthy-rich medieval heiress who suffered an unfortunate (and deadly) fall from her horse — it happens. This ruby-hued sipper boasts notes of tart plums, black cherries, and that funky, yeasty finish every sour fan demands.
Logsdon Far West Vlaming
6.5% ABV, 16 IBU
This Logsdon Farmhouse Ales red ale is brewed in the "Vlaming" or West Flanders style. A combination of pale, crystal, and dark roasted barley malt, wheat, and oats are brewed with local whole-cone hops, with a select variety of yeast and lactic bacteria. The Hood River, Oregon brewery ages it in oak barrels for a period of time to develop complex richness, soft tannins and fruity, tart character. The aged beer is then blended with young beer to create the desired balance of malt sweetness with a dry finish. It's relatively clean for the style with added wood notes and hints of soft, ripe fruits.
Rodenbach Grand Cru
6% ABV, 35 IBU
Flanders red ale is a style of sour ale brewed in West Flanders, Belgium. Flanders red ale is aged in oak barrels with Lactobacillus and Brettanomyces that add yogurt tang and barnyard notes and Acetobacter, which is the bacteria that creates vinegar. Consequently, Flanders red ales have sharp acidic, vinegar notes. Coming out of west Flanders is the World Beer Cup gold medal-winning Rodenbach Grand Cru, a blend of "young" beer (33%) and an older beer (67%) that has matured in oak vats. It is the high percentage of the older ripened-in-oak beer that gives it the complex and intense bouquet with a very long aftertaste like a Grand Cru wine. The late Michael Jackson bestowed upon this beer the titles of "World Classic" and "the Burgundy of Belgium."
Double Mountain Viola
7.1% ABV
Blended for Double Mountain Brewery's 12th Anniversary in March, this tart Flanders red ale was aged for more than 15 months in a variety of barrels. It hits the nose with tart cherry, dried cranberry, soft vanilla, red wine, a whole lot of oak and accompanying tannins. On the tongue, expect black cherry, cranberry, port wine, blackberry, finishing with a touch of bread and dry oak.
---