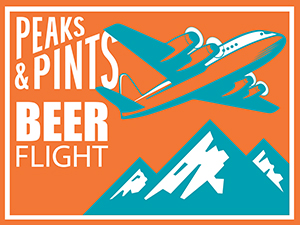 It's not really white. And it's not necessarily Belgian. But Belgian white beer — witbier in Flemish, bire blanche in French — is undeniably flavorful and refreshing. White beer originated in the eastern part of the province of Brabant, about 25 miles southeast of Brussels. The city of Louvain and the nearby village of Hoegaarden (pronounced "who garden") were famous for their white beers. The more than 400-year-old style nearly went extinct in the mid-20th century, until Pierre Celis single-handedly revived the witbier in 1965 from his barn in Hoegaarden. Just as German wheat beers are sometimes called weissbier, witbiers are called "white" because of their cloudiness. The yeast in witbier that's allowed to float around and give it a hazy color disgusted brewers adhering to the Reinheitsgebot, the German brewing purity law enacted in the early 1500s that limited beer ingredients to water, barley hops and, begrudgingly, yeast after some prompting by Louis Pasteur. Under that provision, witbier's standard combination of wheat, bitter Curacao orange peel, coriander, sweet orange peel and only a slight touch of hops is a no-no. Whatever. Witbiers display an entrancing honey-sweet aroma loaded with wheat, peppered with coriander, kissed by orange and tinged with tartness. The flavor follows suit with fresh citrus and spice, and sometimes a slight lactic sourness. Despite their medium, creamy bodies, witbiers finish dry and a tad tart. Peaks and Pints presents a flight of witbeirs today that we call Craft Beer Crosscut 2.20.19: A Flight of Witbiers.
Craft Beer Crosscut 2.20.19: A Flight of Witbiers
Kronenbourg 1664 Blanc
5% ABV, 7 IBU
Kronenbourg 1664 Blanc, the spruced-up sister to France's ubiquitous Kronenbourg 1664 pale lager, is brewed in Strasbourg not far from the German border, which is owned by the world's fourth-largest brewing company, the Carlsberg Group, whose beer sales account for seven percent of the global market, compared to AB-Inbev and SABMiller's combined 30 percent. The 1664 Blanc looks like a typical Belgian-style witbier — cloudy and pale gold in color, with a thick white head. Its enticing, sweet nose has notes of peach and lemon. The beer's Strisselspalt hops, from the Alsace region where the original Kronenbourg brewery is located, are barely perceptible, with banana and yeast grabbing most of the spotlight, and the orange peel and coriander appear on the finish.
Crux Cranberry Wit
4.9% ABV, 8 IBU
Crux Cranberry Wit was such a big hit at Crux Fermentation Project's Bend, Oregon tasting room last year that they decided to brew it again. A bog's worth (13lbs per HL) of cranberries from Bussmann Farms in Sixes, Oregon was added to the hopback with wheat procured from Malpass Farms in Harrisburg, Oregon to add to the local charm of this unfiltered, creamy witbier. The flavor is quite tart and prominent with cranberries. There is a moderate doughy flavor with a bit of low spice.
Blanche de Bruxelles
4.5% ABV, 18 IBU
Brasserie Lefebvre's Blanche de Bruxelles has a light, pale yellow hue similar to that of white wine. It owes its natural cloudiness to the presence of wheat, about 40 percent of the grain bill. During the boiling process, natural aromas are added — coriander and dried orange peel. The somewhat light color throws the nose for a loop, as the Blanche Bruxelles has a spiced aroma with plentiful notes of citrus fruit. Once tasted, the spices reveal themselves to be coriander, noticeably so, with a crisp finish that's easy on the tongue.
Avery White Rascal
5.6% ABV, 22 IBU
As Avery Brewing's flagship beer and silver medal winner in the Belgian Witbier category at the World Beer Cup 2018, White Rascal is a tribute to the history and time-honored tradition of the Belgian witbier. Avery uses authentic Belgian yeast and real Curaçao orange peel and coriander, akin to what was used by 15th-century brewers from the village of Hoegaarden. Citrus and spice are prevalent in the taste of this witbier, but here, the barley also adds to the complexity. Amid all of this you'll notice a very thick body, making this wit the most filling one that we have tried.
Breakside Bellwether
8.4% ABV, 25 IBU
Bellwether harkens back to the days when Breakside Brewery's barrel-aging program had only a few barrels in it, and one of those beers was a blend of a sour wheat beer with a double wit in a single second-use gin barrel. The result was delicious: tropical, botanical, tart, malty and very refreshing for a barrel-aged beer. Breakside recreated this beer adding some kaffir lime leaves for additional complexity and fun herbal notes. It smells funky, woody and orange-y. The pucker is immediately followed by a sugary, almost grainy sweetness. Then the gin and oak hit, adding some earthiness and some pretty strong juniper notes. Breakside added some kaffir lime (basically, just an ugly looking lime) to the mix, and the citrus plays nicely with the juniper/gin notes. As it warms, the sweeter it becomes.
---