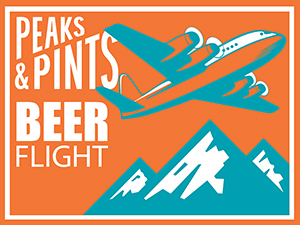 February marks the nine-year anniversary for Stillwater Artisanal Ales, a brewery distinguished by its avant-garde brews and haute-couture labels, and the company's founder, Brian Strumke, says he's always looking to push himself further — in his goals or actual miles — to turn beer into art. Strumke has been a nomad. Whether in Stratford, Connecticut at Two Roads Brewing or Baltimore, Maryland at Of Love and Regret, Stillwater functioned as more of a living organism than a brewery, led by Strumke's wanderlust to go wherever the road, beer or art takes him. Stillwater is about to become more still. Strumke is opening a brewery in Brooklyn, New York. No more renting equipment. No more plane tickets. He's given the building a name, "Production," and intends to start barrel-aging and experimenting with new cultures of yeast — things that cannot be done when using other people's equipment. Strumke brews mostly Belgian-inspired ales, with an emphasis on saisons, or farmhouse ales. However, for today's beer flight — Craft Beer Crosscut 12.9.18: A Flight of Stillwater —Peaks and Pints samples a variety of Stillwater's styles.
Craft Beer Crosscut 12.9.18: A Flight of Stillwater
Stillwater Action Bronson's 7000
4.5 ABV
Action Bronson's nightly Viceland food show, The Untitled Action Bronson Show, follows a loose and freewheeling format. The rapper holds court in a large kitchen overlooking a sunny patio attached to Vice's office in Brooklyn as guests — including former electronic musician/DJ turned brewer Brian Strumke — mill about enjoying the vibe and participating in segments that seem hastily planned out if not outright improvised. It was only a matter of time before Action Bronson ended up at Stillwater brewing a delicately dry hopped sour ale brewed with barley, wheat and muscat grapes. It's fresh, floral and funky with notes of apricot, grapefruit and fresh grass
Stillwater Collaborations Are For Lovers
16% ABV
Stillwater Artisanal was started in 2010 by Baltimore native Brian Strumke, whose past life as an internationally renowned electronica DJ and producer strangely led him down a path to crafting some of the world's most unique and highest rated beers. And now, in 2018 Stillwater Artisanal STILL stands tall. Brewed with Denver nano brewery Sleeping Giant Brewing, Collaborations Are For Lovers is an imperial stout brewed with mango, coffee and vanilla. Coffee, indeed, followed by overripe mango, Baker's chocolate, earthy roast with vanilla notes adding a nice sweetness to the craft beer. Yes, the coffee and mango combination is weird, but all these flavors coming together do a great job of hiding the high 16 percent ABV.
Stillwater Nu-tropic
6% ABV, 65 IBU
Nu-tropic's can dons a bunch of wavy squiggly lines that are purple and maroon in color with little explanation on the can, but rather a questions: "Oh, you like fruit IPAs now?" That's so Stillwater. And, yes we do enjoy fruit IPAs, especially this one brewed with mango and passionfruit. On the nose, passionfruit moves over for citrus and bittering hops with notes of mango. The crackery, almost Pilsner-ish malt shines through, with bright tropical hop character complemented — not overwhelmed — by the fruit additions. The palate is just short of saison-dry, clean and faintly mineral-like, with a lightness that encourages gulping. There is a slight, welcome tartness from the mango and passionfruit, underlining and unifying every component of the beer.
Stillwater Mainstream Pop Song
8% ABV
This double IPA incorporates all of the "hop hits" — Amarillo, Citra and Mosaic — poking fun of the Now! That's What I Call Music discs that were popular 15 years go. It pours a golden orange with a decent amount of haze — less than most other NE IPAs. The nose catches malt, but citrus and pineapple hops dominate. The malt returns on the tongue, more so than expected, but pine and fruit hops work for attention, with orange, creamy malt, resin, grapefruit, tropical, mango and bubblegum making an appearance. Modestly bitter, sweetish, solid piney fruit double IPA.
Stillwater Strobe Lights
7% ABV, 70 IBU
Stillwater's double dry-hopped Strobe Lights IPA received a little help from Dorchester Brewing Co. in Boston. It pours hazy golden with a creamy white head. It hits the nose with floral, peach and mango with mild earthiness, light caramel and dankness. On the tongue, expect Light sweet and moderate bitter grass, pine and lingering fruity bitterness.
---