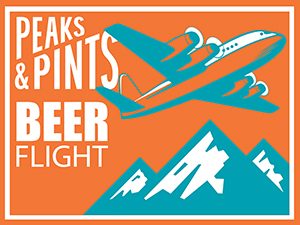 Today, Louis Pasteur would have turned 195 years old. Cheers to the French biologist, microbiologist and chemist for his discoveries of the principles of vaccination, microbial fermentation and pasteurization. He is remembered for his remarkable breakthroughs in the causes and prevention of diseases, and his discoveries improved the beer brewing processes, including pasteurization to stop the growth of the yeast that might remain in the beer after packaging. Once Pasteur demonstrated how to rid food and prep equipment of unwanted microorganisms using his namesake process and simple sterilization, brewers learned the importance of making sure the final product was free of unwanted microbial visitors. Open wooden vessels gave way to closed, easily cleaned copper kettles and eventually, stainless steel vats. Paired with high-temperature cleaning, the simple changes all but eliminated the potential of unwanted critters infesting a batch of beer. Then, Pasteur decided to work on brewer's yeast. His reason for taking up work on beer was rather surprising: he wanted national revenge over Germany. Germany attacked France in July 1870, causing his only son to enlist and interrupting construction of Pasteur's laboratory. German lager beers were also taking over the French market, to Pasteur's intense irritation. Pasteur decided to do groundbreaking work on beer fermentation, to give French brewers an advantage they could use to out-compete German brewers, which should mean a heavy blow to the German economy. And groundbreaking work he certainly did. Pasteur was the first to demonstrate experimentally that fermented beverages result from the action of living yeast transforming glucose into ethanol. He concluded that fermentation is a vital process, and he defined it as respiration without air. He also noted beer fermented between 77 and 95 degrees was susceptible to lactic, acetic, and butyric acids that spoiled it. If it was spontaneously fermented outside, wild yeasts had a tendency to add off notes like rubber. Today, Peaks and Pints celebrates Pasteur's birthday with a flight of pasteurized beer we call Craft Beer Crosscut 12.27.18: A Flight for Louis Pasteur.
Craft Beer Crosscut 12.27.18: A Flight for Louis Pasteur
New Belgium Le Terroir
7.5% ABV, 12 IBU
Le Terroir is a French term meaning "of the earth" and is frequently used to reference the natural, environmental conditions that affect beer. So it is with New Belgium Brewing's Wood Cellar and the foeders in which Le Terroir is created. These oak barrels combine nature and craftsmanship to age the Colorado's sour beer in varying temperatures, humidity and vibrations. Coupled with dry-hopping using fruit-forward Nugget and Amarillo hops and Experimental 522 hop, Le Terroir is golden-colored with a soft overripe peach aroma and just the right amount of tart. And after three years in the foeders, you can bet it has some nice earthy tones. Like all of New Belgium's beers, Le Terroir is pasteurized before release so it's best to drink this one fairly fresh.
Boulevard Whiskey Barrel Stout
11.8% ABV, 32 IBU
Roughly one-third of Boulevard Brewing's Whiskey Barrel Stout is freshly brewed beer; the rest is aged for up to a year or more in both first and second use whiskey casks. This twist on the classic style starts with several types of malted barley, rye, oats and wheat. This whiskey barrel goodness pours out a nice dark black color with a minimal amount of brown head. Whiskey rules the nose, with some hints of dark chocolate. Robust flavors of vanilla, espresso, whiskey, chocolate and roasted grain are balanced by hints of date and plum, with just enough hops to round it all out. This beer also shows off an amazing balance that becomes even more delicious as it warms up. Boulevard uses a flash pasteurizer to stabilize this beer before packaging.
Goose Island Bourbon County Brand Wheatwine
15.4% ABV, 60 IBU
The decision to pasteurize beer for the first time in Goose Island's 28-year history was made after four of six Bourbon County releases in 2015 developed off flavors because of unwanted bacteria. The brewery now uses flash pasteurization, which typically involves heating the beer to about 160 degrees for at least 30 seconds, then cooling it rapidly. Made from two-row and malted wheat, Bourbon County Brand Wheatwine made its debut this year. As the first recipe to veer from the original imperial stout since Barleywine in 2013, Wheatwine is a deep amber color, lighter than its Bourbon County Brand Stout counterparts and a true medium to convey the characteristics of 4-plus year old Heaven Hill Bourbon barrels. Wheatwine is full of high caramel, vanilla, butterscotch and toffee flavors.
Deschutes 2018 The Abyss
11% ABV, 74 IBU
The 13th edition of Deschutes Brewery's The Abyss barrel-aged imperial stout made its official debut Nov. 10 in the Deschutes pubs on Bond Street and Portland's Pearl District. It was eventually shipped across the nation, including peaks and Pints in Tacoma's Proctor District. This year's The Abyss is a deep, dark imperial stout that uses Pale, Black, Chocolate, Black Barley, Roasted Barley, and Wheat malts alongside Millennium, Nugget, Styrian, and German Northern Brewer hops. The beer also incorporates blackstrap molasses, brewer's licorice, vanilla beans, and cherry bark, before it's aged for 12 months in bourbon, New Oregon Oak Barrels for flavors of coffee, molasses, plum, hint of licorice and a little boozy chocolate. And, yes, it's flash pasteurized.
---