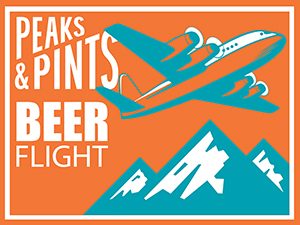 Today is Dec. 26 — what Brits call Boxing Day. Sure, after Christmas you might want to strap on gloves and settle those unresolved familial scores, but Boxing Day isn't about pugilism. And it has nothing to do with boxing up decorations or gifts you wish you didn't get. Instead, the national holiday harks back to a bygone era like powdered wigs and pagers. Back in the days of the Empire, British citizens were split into hierarchies divided by arbitrary lines such as accent and lineage. Think Downton Abbey, in which the bottom floor of a huge house split two worlds. Upstairs you have the lords and ladies. Downstairs you have the servants and maids, who rarely get breaks. If it weren't for the servants' work on holidays, the aristocrats might have gone hungry, practically unable to cook their own food or even pour tea. And for their year-round fealty, tradesmen get little gifts called Christmas boxes — plus Dec. 26 off to spend with their families. Nowadays in the UK, Boxing Day is a chance to give tiny thanks to modern-day tradesmen such as postal workers, paper boys, and state employees, as well as time for soccer and rugby. Boxing Day is mostly a Commonwealth tradition, with the likes of Canada, Australia and New Zealand celebrating the day just like in the UK. But in the States, it's just another chance to drown that Christmas hangover all over again. We thought we'd offer a sample beer flight from Boxing Day observing countries. Enjoy Craft Beer Crosscut 12.26.18: A Flight for Boxing Day.
Craft Beer Crosscut 12.26.18: A Flight for Boxing Day
Wells Banana Bread Beer
5.2% ABV, 18 IBU
In 2006, Charles Wells and Young's of London merged to become Wells & Young's Brewing Company and all brewing was moved to Bedford, England. In 2015, the brewery was renamed to Charles Wells. The brewery's Banana Bread Beer smells like bananas. Seriously. In fact, Banana Bread Beer not only smells like bananas, but tastes like bananas, too, and not the artificial banana of bubble gum. The flavor is nicely balanced with the hops, the banana component more a whisper than a shout. The whole thing was a little sweet, but not in a disagreeable way.
Samuel Smith Organic Apricot Fruit Beer
5.1% ABV
One of the oldest operating breweries in the world, Samuel Smith's Old Brewery has been brewing with the same derivative yeast strain in the same stone vats for the last 255 years. They even keep a small team of Shire horses — a breed that traditionally pulled brewery wagons — to deliver beer around its hometown of Tadcaster. But for all this tradition, Samuel Smith is remarkably modern. All but one of its beers are vegan and the brewery has an entire line of organic ales, including its Apricot Fruit Beer. According to Samuel Smith's, it's brewed at the All Saints Brewery in Stamford, England using all manually operated equipment. Barley and wheat are combined to make an ale, fermented and aged for an extended period, then taken to Samuel Smith's brewery in Tadcaster, England. It is at this stage where they blend in pure fruit juice to create a fruit-forward ale with malt and some bittering hops on the back.
Belhaven Black Scottish Stout
4.2% ABV, 20 IBU
Similar in pour to the Guinness "widget top" draught in a can, Belhaven Brewery Black Scottish Stout lives up its name as it settles in the glass with a dark, ruddy hue. As a result of its draught style, this beer drinks like a nitro, with a smooth, non-bitter taste and creamy finish. Belhaven Black is brewed using pure Scottish water and a unique blend of Scottish triple malts sourced from Scottish grown barley for sweet caramel aroma and caramel chocolate flavor. Expect a bitter caramel herbal finish and smoked caramel aftertaste.
Unibroue A Tout Le Monde
4.5% ABV, 22 IBU
Kitchen Manager Lindsay Giantvalley arrives to Peaks and Pints first daily. She cranks the kitchen radio and preps for the day, listening to a wide range of music, including the occasional metal. Currently, her favorite beer gives nod to one of metal's best, Dave Mustaine. The frontman for Megadeth hangs with Unibroue Brewmaster Jerry Vietz. The two friends brewed À Tout Le Monde, a refreshing and artisanal Belgian style dry hopped saison named after a hit single from the Youthanasia album, the song was a departure from the traditional sound of thundering double kick drums, amps on 11 and Mustaine's angry "through-the-teeth" vocals.
Brunswick Ora et Labora
7.5% ABV, 30 IBU
Brunswick Bierworks in Toronto, Canada, invited Belgian's Trappist Brewery Koningshoeven, better known as La Trappe, to collaborate on a "New World Double Bock" named Ora et Labora, which translates to "Work & Pray" — the philosophy of the La Trappe monks. La Trappe's brouwmeester Lodewijk Swinkels and Brunswick Bierworks master brewer Christian Riemerschmid von der Heide weaves traditional krausen fermentation with a mighty malt bill and a unique blend of Opal, Loral, Mandarina Bavaria and Ontario Newport hops sourced from the Americas and Europe; bridging the two worlds of brewing. The recipe is "double bock" in strength with the ingredients and process with re-fermentation more like a wheat double bock — however the fermentation and yeast is like grand cru. Taste is plum and caramel, moving to nuts, some roast and light tart cherry. Finish is peat and some roast.
---