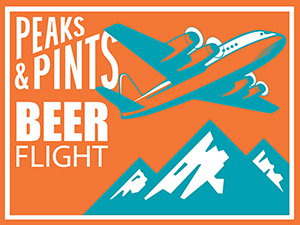 Californian Gary Fish established his brewpub concept, Deschutes Public House, in downtown Bend in 1988. Named after the Deschutes River, Deschutes Brewery was Central Oregon's first brewery. Fish hired John Harris (founder of Ecliptic Brewing Co.) from McMenamins. Legislation and a growing provincialism for locally crafted beers soon turned the microbrewer of Mirror Pond Pale Ale and Black Butte Porter in obscure Bend, Oregon into a macro success, as the state's largest brewer by barrel count. Still family and employee owned, the brewery is known for brewing a diverse line-up of award winning beers including the popular Fresh Squeezed IPA, Black Butte Porter, and Mirror Pond Pale Ale. With a second brewpub in Portland's Pearl District that has become a popular destination for craft beer lovers from around the world, Deschutes Brewery now ships beer to 29 states, the District of Columbia, and internationally from its main brewing facility located on the banks of the Deschutes River. Today, Peaks and Pints presents we a flight of Deschutes beer that we call Craft Beer Crosscut 11.9.18: A Flight of Deschutes Brewery.
Craft Beer Crosscut 11.9.18: A Flight of Deschutes Brewery
Deschutes Marionberry The Dissident
11.7% ABV, 11 IBU
With apologies to The Abyss, this oud bruin is a favorite of Deschutes' Reserve Series. The Dissident is a Flanders-style sour brown ale, sometimes referred to as an "oud bruin" (old brown) beer. It's an earthy beer, soured through the use of a percentage of beer brewed with wild yeast. This year, Deschutes brewed The Dissident with 10,000 pounds of Oregon marionberries instead of Montmorency cherries, then fermented and aged in Pinot Noir and Cabernet oak barrels for 10 months. It's oaky, but enlivened by a tart and fruit body.
Deschutes Black Butte Porter
5.2% ABV, 30 IBU
Deschutes brewery named its porter after a stratovolcano in the Deschutes National Forest near its brewery in Bend, Oregon. While there, grab a fresh pint of one of the loveliest porters in the country. The aroma bears a hint of nuttiness, followed by the unmistakable smells of rich yet soft milk chocolate. Black Butte Porter is slightly bitter in the first sip, but mellows out with a chocolate and roasted finish. As creamy and chocolaty as it should be, this is the porter all other porters strive to be.
Deschutes Obsidian Stout
6.4% ABV, 55 IBU
We're such big fans of Deschutes Brewery's barrel-aged goodness that's it's sometime easy to forget that the brewery also makes one of the best American-style stouts in the world — a stout as black as the nearby volcanic flow from which it is named. Big on roast, Obsidian Stout's flavor flows toward a sharp coffee and chocolate with just enough hop bite from Delta, Nugget, Bravo and Northern Brewer to cut the sweetness. Roasted malt and barley give it a full, toasty finish
Deschutes Black Butte Porter XXIX
12% ABV, 55 IBU
Black Butte XXIX is part of Deschutes' annual Reserve Series that honors the brewery's 29th anniversary. This beer is an imperial, barrel-aged version of their flagship Black Butte Porter. Last year's version was brewed with Dutch cocoa, Belgian cinnamon and cayenne, then 50 percent aged in bourbon and rum barrels for tastes of rich red fruit, chocolate, caramel, malt, booze with a boozy finish.
Deschutes 2018 Jubelale
6.7 ABV, 65 IBU
The Bend, Oregon brewery has been producing the robust and malty but approachable Jubelale winter festive ale for 31 years, brewed with East Kent Golding, US Tettnang, Delta, Cascade and Bravo hops. Its spicy-malt flavor, cocoa, dried fruit and toffee notes ignite cozy warmth on the taste buds — perfect for any number of winter pastimes, like making toys. This year's Jubelale label artwork — an iconic staple anticipated almost as much as the beer itself — was designed by the brewery employees instead of a Bend artist.
---