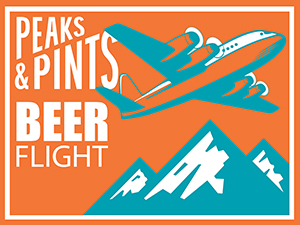 It comes as no surprise that abundant natural resources drove early settlement in Whatcom and Skagit counties in Northwest Washington state. Settlement trends on the west slope of the North Cascades reflect the early settlers' need to find accessible, suitable farmland, coupled with a desire to profit from the region's natural resources. From Puget Sound they headed inland, traveling east along the Nooksack and Skagit Rivers, penetrating the unknown country in search of opportunity. Responding to an increasing population, the territorial government began dividing the state into counties. Whatcom County was established in 1857 and included 4300 square miles. Created from southern Whatcom County, the area that is today Skagit County (established in 1883) was slow in attracting settlers. There was a lack of government-surveyed lands and, more significantly, an enormous natural logjam near the mouth of the Skagit River prohibited access and travel upstream. Once the logjam was cleared in the late 1870s, pioneers quickly moved up river, establishing the patterns of settlement still evident today along the Skagit. Modern craft breweries in both counties take advantage of the their fertile lands, some brewing solely with ingredients from both counties. Today, Peaks and Pints presents a flight of Whatcom and Skagit breweries in what we call Craft Beer Crosscut 10.12.19: Flight of Northwest Washington.
Craft Beer Crosscut 10.12.19: Flight of Northwest Washington
Garden Path The Easygoing Drink #4
4.4% ABV, 11 IBU
Brewing industry veterans Ron Extract (Jester King) and Amber Watts opened Garden Path Fermentation in a former industrial building on Port of Skagit property. They'll be the first to explain it's not their ideal property — they would prefer to be in the middle of a farmland instead on tight quarters in industryland. But, they'll also be the first to explain Skagit Valley is their ideal location — all the ingredients needed to craft beer, cider, wine and mead exists in fertile Skagit Valley. The Easygoing Drink #4 is a grisette — a style that emerged in southern Belgium. As with the saison, which originated as a beer made for farmhands, the grisette was seen as a beer intended to quench the thirst of miners. Grisettes are made with a combination of wheat and barley and are often fermented with saison yeast. Garden Path's lightly tart grisette is fermented in a foeder and finished in oak and stainless, then keg-conditioned with honey for an earthy barnyard funk, plus some mild fruity/floral character.
Structures Biere De Miele 2018
5.9% ABV, 20 IBU
James Alexander and Ryan Miller took time away from their East Coast brewery jobs to hang in a remote cabin nestled in the Green Mountain National Forest. When they emerged Structures Brewing idea was a thing. They slowly made their way toward Bellingham through various brewery jobs across the country. Bellingham fit their easy-going lifestyle and need for community. In late 2015, Structures had structure and several beers on tap. Structures puts puncheons to good use too, including their barrel-aged saisons. Their Biere De Miele is a keg-conditioned fireweed honey Belgian-style saison that is funky, juicy, tart and balanced.
Wander Raspberry Champagne Toast
5% ABV
Colleen and Chad Kuehl wandered into each other at the University of Iowa many years ago, then wandered around the world. Then engineer Chad wondered about craft beer, eventually attending the American Brewer's Guild in 2011 before working at Hilliard's Beer in Seattle. They wondered what would happen if they started Wander Brewing in Bellingham. After brewing Raspberry Champagne Toast we wonder if they wonder how they could ever top it. After spending a year fermenting and aging in oak foeders, 360 pounds of Whatcom County raspberries are added to a portion of the Berliner weisse for another month of conditioning. Wander then blends the two for their big raspberry flavor, moderately tart Raspberry Champagne Toast.
Kulshan Pilsner
4.9% ABV
Since Bellingham native David Vitt opening the doors in 2012, Kulshan Brewing Co. has been brewing true-to-style, award-winning ales and lagers in Bellingham, with great success. Just a few short years after opening their Sunnyland neighborhood location, they opened K2, a 30-barrel production brewery in response to an overwhelming demand for more beer. Kulshan's German-style "Pilsner" grabbed a gold medal at the 2017 Best of Craft Beer Award and a silver at the 2018 Washington Beer Awards, as well as crowned champion of 2019 Peaks and Pints Tournament of Beer: Northwest Pilsners — no doubt for its traditional clean and bready malt flavors supported by herbal, floral and slightly spicy hop aromatics and flavor from Hallertau Magnum, Hallertau Perle, and Spalt Spalter hops. With a medium body and a dry finish, Kulshan Pilsner is a winner.
Aslan Charlie Foxtrot Fresh Hop
6.9% ABV, 30 IBU
Jack Lamb and his future partners, Frank Trosset and Pat Haynes, started their pilot brewing effort in the basement of a parent's house, and soon moved to a garage. With the help of Frank's brother, Boe, who would later also join the business as a fourth owner, the team built their brewpub with their own hands in eight intense months in 2013 and 2014. In May 2014, when they opened for business as Aslan Brewing Co., one of the Northwest's first organic breweries, all four of the freshly minted owners were under 30 years old. Their annual Charlie Foxtrot is a collaboration IPA with Growing Veterans Farm, which provides place, purpose and camaraderie for veterans in Lynden, Washington. Aslan and the farmers plant, handpick, and brew this super fresh, locally sourced, organic IPA, this version brewed with fresh Cascade hops. It's both resinous, yet quaff-able, fruity, yet balanced. Bonus: 5 percent of this beer's sales will be donated to back to Growing Veterans Farm.
---
Category:
Beer Line Blog
,
Craft Beer
,
Critical Drinking
,
Crosscut Flight
,
In The Cooler
,
Shop
,
Specials
Tags: Aslan Brewing Co, beer flights, Bellingham, craft beer, Craft Beer Crosscut, Garden Path Fermentation, Kulshan Brewing Co, Skagit County, Structures Brewing, Wander Brewing Co, Whatcom County