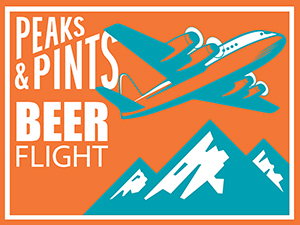 In its quest for world-class lagers, Wayfinder Beer hired award-winning brewmaster Kevin Davey to lead the Way. Unlike most Portland breweries committed entirely to ales, Wayfinder Beer dedicates around half of its beer menu to crisp, refreshing lagers, including pilsners, helles and black lagers. That's not a shocker. Davey studied brewing science at Chicago's Siebel Institute and at Germany's Doemen's Institute (specializing in German style beers) in Munich before spending three years as lead brewer at Chuckanut Brewing, taking Josh Pfriem's position who left Bellingham for Hood River's Full Sail Brewing. Under the tutelage of Brewmaster Will Kemper, the two continued to make Chuckanut one of the best lager producers in the country. He left Chuckanut in 2012 for the esteemed Firestone Walker Brewing Company in California before returning to Seattle for a short stint at Georgetown Brewing and then moving into the role of brewmaster at Gordon Biersch in Seattle's Pacific Place. Then Wayfinder came a-calling, and Davey answered their prayers, leading them to delicious beer and many awards. Today, Peaks and Pints offers a flight of Davey's past and current breweries that we call Craft Beer Crosscut 1.26.20: Flight of Kevin Davey.
Craft Beer Crosscut 1.26.20: Flight of Kevin Davey
Firestone Walker Violet Underground
5.5% ABV
In 2019, The Wild Beer Co, and Firestone Walker Barrelworks once again pull two continents together or the uniquely imaginative Violet Underground Cross-Atlantic Wild Ale. To create this cuvee, Firestone tapped into native Somerset Wild, a proprietary wild yeast used solely by Wild Beer Co. at their facility in England. Sunrise Raspberries and a youthful batch of Bretta Weisse were aged in French Oak Foeders. This aromatic concoction was then blended with a mystical fermentation of French candied violet petals and Somerset Wild Saison. The resulting potion is bursting with aromas of ripe fresh fruit and hints of botanical spice. All anchored together with an expressive native wild yeast. A quenching acidity and lively carbonation round out the collaboration.
Chuckanut Export Dortmunder Lager
5.8% ABV, 31 IBU
Chuckanut Brewery's Export Dortmunder Lager is back! This golden lager is Dortmund, Germany's rendition of pilsner. Export Dortmunder falls between pilsner and maibock in color, ABV, malt and hops. More malt fullness and higher alcohol by volume than pilsner but not as much hop flavor and aroma. Chuckanut also mimics the hard water of Dortmund, which accentuates the hop bitterness and gives this lager a crisp, dry finish.
Wayfinder Czech Pils
4.9% ABV, 40 IBU
In fall 2016, three of Portland's most respected food and drink professionals opened Wayfinder Beer in a former Central Eastside Industrial District warehouse. Charlie Devereux, the co-founder of Double Mountain Brewery; Rodney Muirhead, the barbecue master at Northeast Portland's Podnah's Pit; and Matt Jacobson, the force behind late-night pizza sensation Sizzle Pie and hard-charging rock label Relapse Records, opened the brick-walled beer hall with a 10-barrel brewing system. Head brewer Kevin Davey brought his experience at Chuckanut Brewery, Firestone Walker and Gordon Biersch, where he took home a 2014 Great American Beer Festival gold medal for his Munich-style Helles. Their Czech Pilsner is decocted, meaning part of the mash is removed, boiled, and returned it to the main mash, which makes the wort more gentle and fresh, with brighter color, rich flavor, somewhat scratchy malt, sharp bitterness in mid palate, a dollop of butter, and a touch of sweet fruit.
Wayfinder Doomtown
7.5% ABV, 75 IBU
When Wayfinder Beer opened it poured from a draft list of guest beers and collaboration beers that brewer Davey has been brewing with such breweries as Baerlic, Breakside, Hopworks, Gigantic, Zoiglhaus, Ecliptic, and Occidental. One of Davey's first in-house beer, Downtown IPA, is a clean, classic West Coast IPA with bright floral, resinous sticky aroma with a touch of pine and dankness. Expect full deep flavor that's gold malty and sticky with pine and floral resins plus a firm dankness and robust complex bitterness.
Georgetown Lucille
7% ABV, 85 IBU
When those first emerald green cylinders of Lucille IPA rolled off Georgetown Brewing's assembly line in May 2017, it heralded a new era for the brewery that gave us Manny's — cans. It's been a treat to drink the well-balanced Lucille IPA out of the can while mowing the lawn, enjoying the hop combination of the spicy fruitiness of the Amarillo hops, the intense citrus aroma with pronounced lemon notes of Centennial and piney Cascade hops on the finish. Lucille is hop-forward and floral, with the bitterness lingering in a very palatable way.
Original photo courtesy of Wayfinder Beer Facebook
---