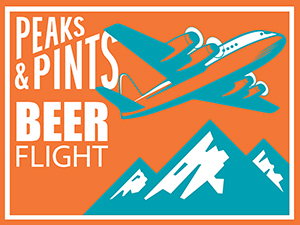 Oats fall into the category of a beer "adjunct," which covers anything that is a non-malt source of fermentable sugar. It is well documented that oats give beer a fuller body and silky mouthfeel, making them a popular addition in dark beers such as stouts. (Stouts made with about 10 percent oats have a sweeter, smoother flavor.) Craft beer cream silky mouthfeel is the result of various factors, including glycoproteins, glycerol ethanol, and beta-glucans, with oats playing a large role in the last listed factor due to their high content of beta-glucans (β-Glucans). As the beta-glucans increase in wort, so does the worts viscosity. In layman terms, starches, proteins and gums in the oats that have a tendency to thicken up the mouthfeel of beer. Most hazy IPAs are brewed with at least a small percentage of high-protein grains, like oats, spelt and wheat, which create a distinctively soft, smooth body and can contribute to the beer's cloudiness. Back in the day, it was thought that adding oats to beer made it healthier, and was considered a table beer by the mid-1800s, even prescribed to nursing mothers and ailing children as a remedy for general sickness. Whatever the reason to brew with oats, let's salute our health and drink five craft beers brewed with oats. Enjoy Craft Beer Crosscut 1.19.20: Flight of Oats.
Craft Beer Crosscut 1.19.20: Flight of Oats
Logsdon Far West Vlaming
6.5% ABV, 16 IBU
This Logsdon Farmhouse Ales red ale is brewed in the "Vlaming" or West Flanders style. A combination of pale, crystal, and dark roasted barley malt, wheat, and oats are brewed with local whole-cone hops, with a select variety of yeast and lactic bacteria. The Hood River, Oregon brewery ages it in oak barrels for a period of time to develop complex richness, soft tannins and fruity, tart character. The aged beer is then blended with young beer to create the desired balance of malt sweetness with a dry finish. It's relatively clean for the style with added wood notes and hints of soft, ripe fruits.
Founders Kentucky Breakfast Stout
11.8% ABV, 70 IBU
In 2002, Founders Brewing wanted to age their double chocolate, coffee and oatmeal Breakfast Stout in bourbon barrels. A call to Jack Daniels with a request to use their barrels was accepted as long as they picked them up. The first run was a success. Something magical happened in the barrel. The recipe needed refinement since the bourbon notes were overwhelming in the beer. The solution was to create an imperial (higher alcohol content) version of Breakfast Stout. The result is Kentucky Breakfast Stout, or KBS. Thick, full-bodied, it leads with rich and chocolate, boozy warmth and a slight brandy sweetness. It finishes with toasty smokiness and all the depth of a four-tier chocolate cake.
Dugges Coffee Vanilla Deluxe
15% ABV
Dugges brewed this imperial stout with oats, rye malt, barley, plush vanilla and da Matteo roasted Colombian Tabi coffee. Then, they let it mature in whisky barrels. The aroma leads with scotch whiskey barrel, then coffee with competing chocolate and caramel malts. Taste is a bit more balanced, although hot with notes of barrel, roast, chocolate, caramel, and some peat. It's a thick and strong stout that finishes strongly sweet.
Skookum Splatter
6.2% ABV
Utilizing relatively high amounts of flaked oats has become a popular way to add a soft, elegant mouthfeel to New England style pales and IPAs, an inclusion also said to contribute to this style's notably hazy appearance and sought after "juicy" character. Get ready for a great example! Skookum Brewery's Splatter is an oat heavy hazy, juicy IPA with a touch of spelt. Splattered with a blowout of Rakau, Motueka, Denali and El Dorado, Splatter sports notes of sticky papaya, mango, and zesty lime candies.
Ninkasi Galaxy Trippin' Stellar IPA
7% ABV, 45 IBU
Rolled oats, or sometimes called flaked oats, are traditionally dehulled oat groats, that have been steamed to denature the enzymes and rolled into flat flakes under heavy rollers. They provide a typical oat flavor, color and aroma, free of preservatives and additives. Rolled oats can be added directly to the mash along with base and specialty malts. While they are often used for wheat beers and oatmeal stouts, they can be used to add body and creaminess to a number of other beer styles, such as Ninkasi Brewing's Galaxy Trippin' Stellar IPA. Brewed with rolled oats, white wheat Vienna malt and 2-Row, this hazy IPA is hopped with Galaxy, obviously, but also Crystal, El Dorado and Azacca for peach, passionfruit, and papaya notes.
Oat field photo courtesy of George Hodan
---