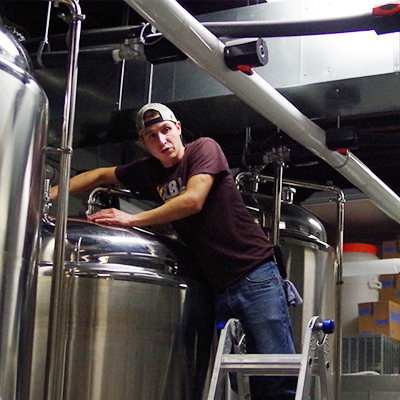 Odd Otter Brewing Company
716 Pacific Ave, Tacoma, WA 98402, United States
Biography
Established: 2014
Owners: Owen McGrane and John Hotchkiss, plus shareholders.
Brewers: Owen McGrane
Location: 716 Pacific Ave., Tacoma WA 98402
Specialty: Bending the rules and acting as a focal point for the community, with diverse people in the tasting room.
Five Notable Beers: Ottermelon Hefeweisen, Notteronsense IPA, Comrade Otter's Russian Imperial Chocolate Stout, Coconut Chai Porter, Ottzel Quatzel Pale Ale (Peruvian Purple Corn)
Awards: 2015 Best of Western Washington, Best Brew Pub
2017 Washington Beer Awards: Gold – Screeching Otter Double IPA, Gold – Odditea Brown Ale
2018 Washington Beer Awards: Gold – Ottzel Quatzel Pale Ale
2019 Washington Beer Awards: Silver – Von Himmel Schwarzbier
Fun Facts:
>>> Owen and John are doctors
>>> The ownership and management has military roots, and the tasting room is housed in what used to be a USO during WWII
>>> Most of the beer names include some sort of nod to the otter.
>>> Expect an Odd Otter beer ran through a Randall of flavors every Sunday.
Odd Otter Brewing Company is a 7-barrel brewhouse, with a barrel-aged program that produces unique beers such Kentucky River Otter (pre-prohibition Kentucky Common Ale, in a bourbon cask. The Blind Otter series produces seasonals, such as the Bacchus Blonde Ale aged Pinot Noir cask and purple in color. Their taproom hosts trivia nights, karaoke, live music, yoga with outdoor seating.