6-Pack of Things To Do Sept. 5-8 2023
Did you hear? It's Tacoma Arts Month. Every year, since forever, Tacoma Arts Month has showcased the very best about our community. October is brimming with hundreds of arts and culture events, exhibits, and workshops for all ages. The Peaks & Pints 6-Pack of Things To Do will relay the events, such as the Tacoma Film Festival. Cheers!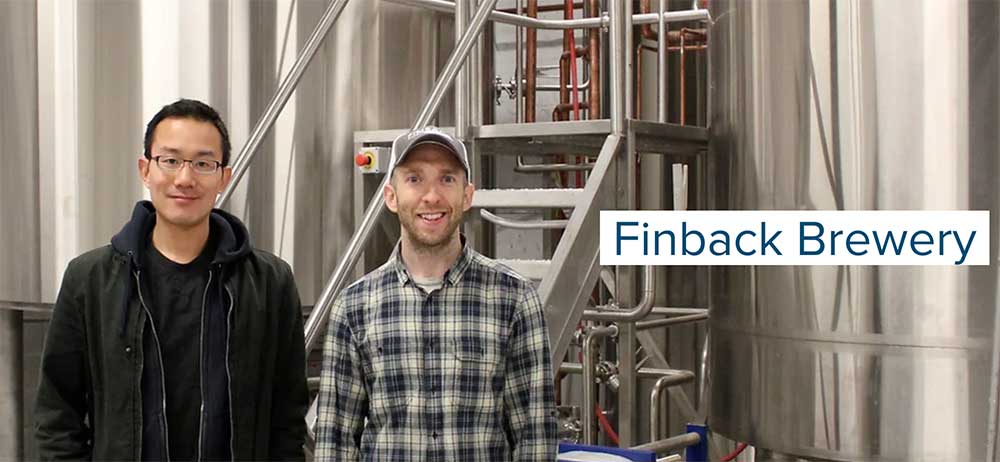 BEER FLIGHT: Named in honor of the whale that washed up in Breezy Point in New York City's Queens borough in December 2012, Basil Lee and Kevin Stafford brewed their first Finback Brewery beer in 2014. The longtime homebrewers kept the homebrewing philosophy after they opened Finback in Queens' Glendale neighborhood, collaborating with their friends who are trying to start breweries, other likeminded homebrewers, and then also with other people who have breweries. In 2020, they opened a second taproom in Brooklyn, and in 2022 opened a third taproom on Long Island. Peaks & Pints presents an in-house flight of Finback beers. 11 a.m. to midnight, Friday, Oct. 6, 3816 N. 26th St., Basecamp Proctor, Tacoma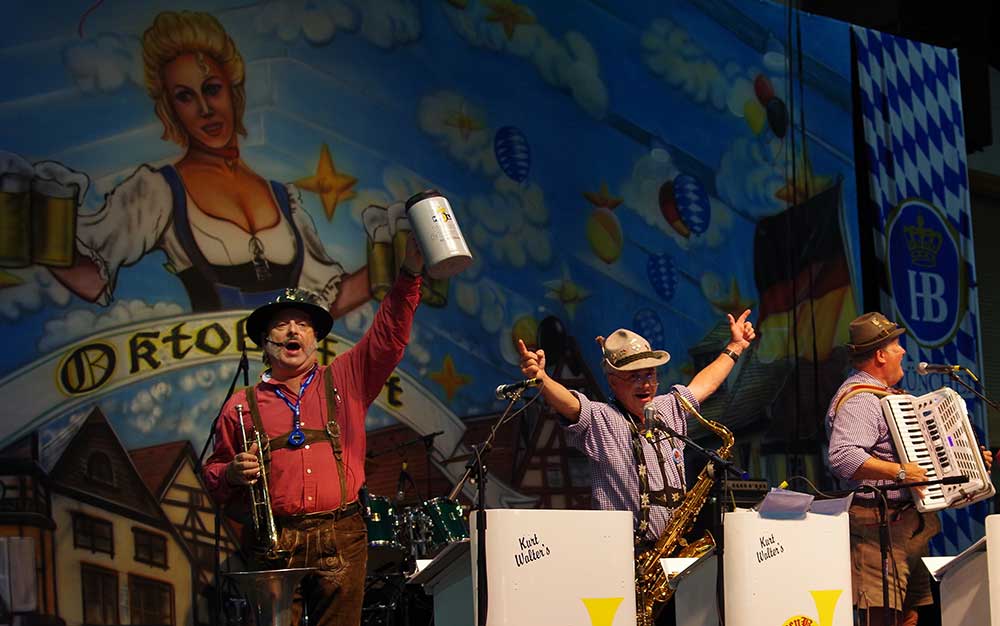 OKTOBERFEST: Now in its 16th year, Oktoberfest Northwest is popularly regarded as the largest Munich-style Oktoberfest in Washington. Set up by people who are passionate about German celebrations, the event is full of German beers, ciders, and local craft brews. Oktoberfest Northwest has Washington's largest Munich-style Festhalle Biergarten, is the official home of the Hammerschlagen Tournament of Champions and hosts a variety of other activities including a revamped Stein Dash 5K that includes beer stops along the route, Wiener Dog Races and costume contests, a Sports Haus to watch your fav teams play, bar games like beer pong and corn hole, and several authentic Bavarian style musical acts including host and& headliner the "Queen of Oktoberfest" Manuela Horn. Oktoberfest Northwest is an all-ages event until 6 p.m. daily. Noon to midnight Friday, Oct. 6, 11 a.m. to midnight Saturday, Oct. 7, 11 a.m. to 6 p.m. Sunday, Oct. 8, Washington State Fair Events Center, 110 9th Ave. SW, Puyallup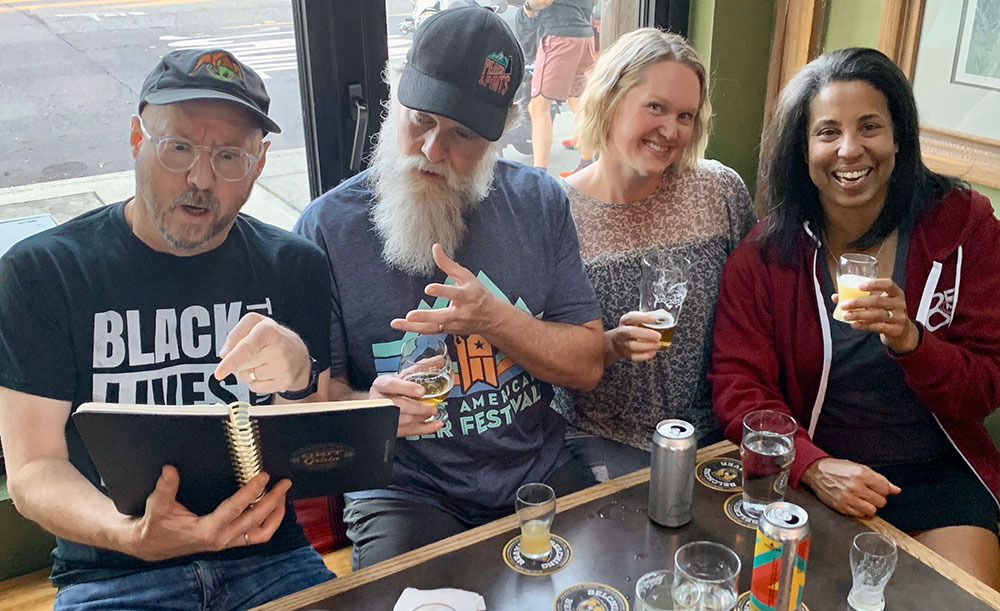 GRIT & GAIN PODCAST: The Great American Beer Festival (GABF) has come a long way since original founder Charlie Papazian launched it in Boulder, Colorado, in 1982. Initially held in conjunction with the American Homebrewers Association's annual conference, Papazian's event saw 24 breweries and 47 beers being celebrated and scrutinized by a relatively small group of enthusiasts. This year, 41 years later, more than 500 breweries (300 less than before the COVID-19 pandemic) showcased 1,500 beers — one ounce at a time. Tune-in Episode 65 to hear co-host Pappi Swarner recount his 2023 GABF experience — from the mechanical bull to the Silent Disco, from the new cider section to the new international beer area, he saw it all — inside the 437,000 square-foot Convention Center to the surrounding breweries and parties. You can subscribe to Grit & Gain on Apple Music, Spotify, Google Play, iHeartRadio, and Stitcher, and please leave them a review! Also check them out on Channel 253 and gritandgrainpodcast.com. Fun Fact: Grit & Grain is now recorded at 4:30 p.m. every Wednesday inside Peaks & Pints' event room, which is open to the public.
GREEK FESTIVAL: There are two kinds of people: Greeks, and those who wish they were Greek, who attend the Tacoma Greek Festival. Or those who are just in the mood for delicious Mediterranean delicacies, Greek beer, and big Greek family hospitality. The festival offers an authentic experience of fabulous Greek traditions. The event's food alone has been given many kudos (Greek root: kud, meaning glory, fame) for its gyros, baklava, and dolmathes. It's the festival's 60th anniversary so you know it's legit. So, spray some Windex on your excuse and go partake in the fun. 11 a.m. to 9 p.m. Friday and Saturday, Oct. 6-7, 11 a.m. to 6 p.m. Sunday, Oct. 8, Saint Nicholas Greek Orthodox Church, 1523 S. Yakima Ave., Tacoma
FILM: Tacoma Film Festival has kicked off their 18th season with 27 feature documentary and fictional films, and more than 180 short works by filmmakers from 28 countries, all screened in-person at The Grand Cinema. Saturday, Centerpiece: Immediate Family will screen tracking their rise and collaborations of a group of legendary studio musicians through the 1970s and '80s, chronicling their illustrious partnerships and their formidable record of hit-making. 6 p.m., Saturday, Oct. 7, The Grand Cinema, 606 S. Fawcett, Tacoma, $12.50-$15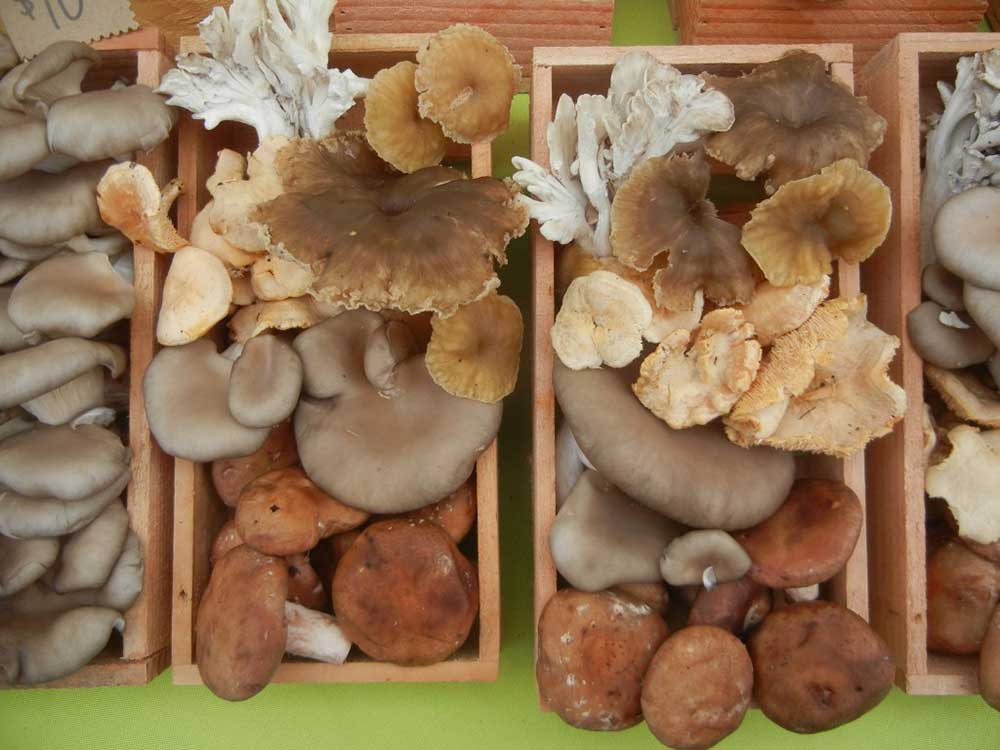 PROCTOR FARMERS MARKET: Stop by the Proctor Farmers Market for local produce, tree and stone fruits, foraged and cultivated mushrooms, cheese, pasture and forest raised meats, wild caught fish and smoked salmon, berries, artisan foods, jams, jellies, honey, hazelnuts, peanuts, eggs, landscape plants, fresh herbs, cut flowers, baked bread and baked goods, teas, ground and whole bean coffee, and more. 9 a.m. to 2 p.m., Proctor District, North 27th Street and North Proctor
LINK: Receive the Peaks & Pints 6-Pack of Things To Do via newsletter
---