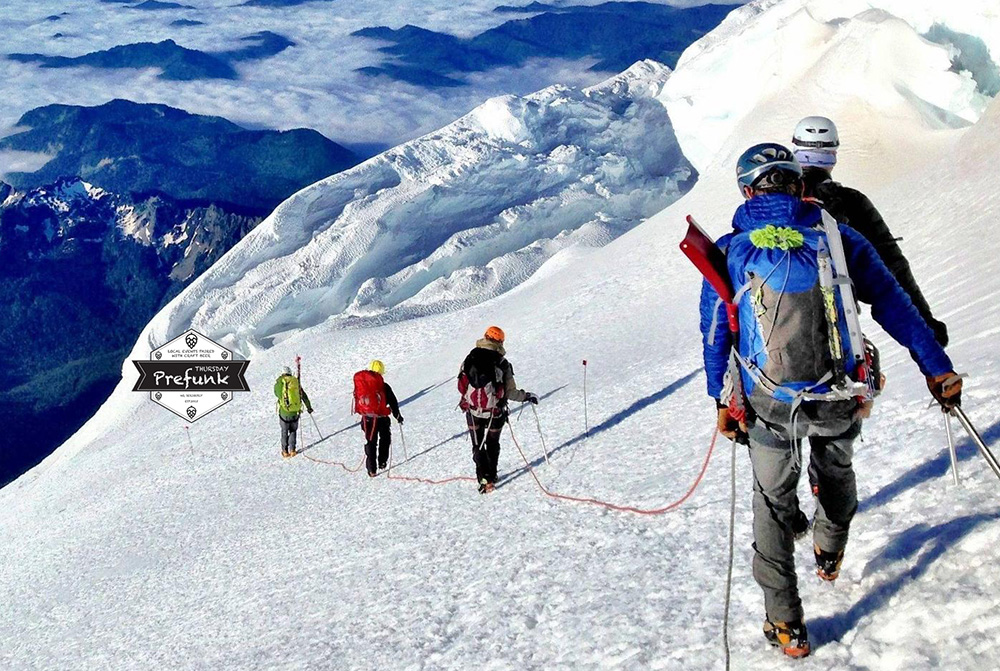 TACOMA PREFUNK WEDNESDAY, NOV. 8 2017: Climb For Clean Air and Snacks For Schools
PREFUNK: Lung cancer sucks. It's the number one leading cause of cancer death for men and women in the United States, according to the American Lung Association. More than 100,000 people are diagnosed every year, more than two-thirds of who have never smoked. In the past 37 years, the lung cancer rate has risen 98 percent among women, and fallen 28 percent among men. ALA's Climb for Clean Air trains everyday people to summit a mountain and then leads them on an expert-guided climb to raise funds for lung cancer research. Since its inception in 1987, Climb for Clean Air has trained more than 1,500 men and women to take on the challenge, raising $5 million for lung disease research. The Climb for Clean Air folks will chat up the program at Peaks and Pints beginning at 6:30 p.m. Come on out to hear from past climbers about their journey on Mt. Rainier, Mt. Hood and Mt. Baker and see how you can join the 2018 team.
4-6 P.M. SNACKS FOR SCHOOLS: What do we know about The Red Hot? They were the first to really bring craft beer to Tacoma. Their menu has made leaps and bounds beyond the delicious hot dogs they opened with back in 2007. And, they have the biggest heart in town. The Red Hot has been a big supporter of Snacks For Schools since the very beginning. The Sixth Avenue joint hosts another benefit night offering 50 percent off your first beverage for bringing in a donation to Snacks For Schools.
4-10 P.M. ASLAN TAP TAKOVER: The State Street Beer Co. hosts Bellingham brewery Aslan Brewing for a tap takeover night. According to pre-Takeover hype, "We'll have some rad beer from them on tap, that you would be sad to miss."
6-9 P.M. FEED253 WITH PFRIEM: Feed253 will be at the Parkway Tavern to collect your non-perishable food donations and your money to help feed some people. They with be raffling some fun swag too. pFriem Family Brewers will also be in the house with some beer deliciousness for you.
Save
Save
Save
---