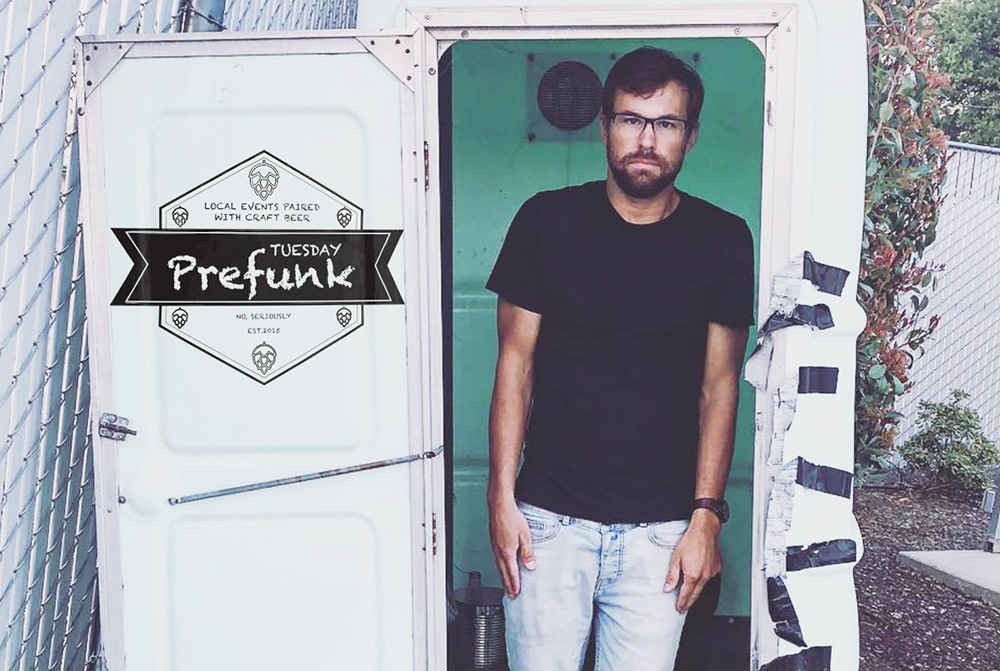 TACOMA PREFUNK TUESDAY, MAY 8 2018: Liquid German chocolate cake and electro-rock
PREFUNK: Icicle Brewing Co. sits in the Bavarian theme park known as the city of Leavenworth, which seems perhaps the most appropriate place for a brewery. Owner Oliver Brulotte, who has deep family roots in Washington's hop farming history, basically launch the Wenatchee Valley's craft-beer boom. The brewery draws their water from nearby Icicle Creek, a run-off from surrounded by numerous mountain ranges including the Stuart Range and Wenatchee Mountains. And, Icicle Brewing makes a liquid German chocolate cake, Dark Persuasion. Seriously, this stout tastes exactly like German chocolate brownie, with strong chocolate and coconut notes, a touch of vanilla and a smooth finish. Stops by Peaks and Pints and enjoy this liquid German chocolate cake.
1:30 AND 6:30 P.M. KEEP THE CHANGE: Romantic comedies are always looking to reinvent themselves, and Rachel Israel's debut feature, Keep the Change, arrives as a fresh iteration that still calls back to the genre's Nora Ephron–wave classics. The story follows the familiar arc of an ornery guy falling for a sweet girl, but what's new is that the protagonists, David and Sarah — and the nonprofessional actors who play them (Brandon Polansky and Samantha Elisofon) — are autistic. Catch the flick at The Grand Cinema today.
8 P.M. HEADPHONE: Headphone was founded in 2014 by Morgan McRae and Philip Cullin, later joined by Darren Goldberg and Ariel Levine. "Our music blends our interests in everything from classical and jazz to electronic and independent rock," according to the band, "while the lyrics look at the enigmatic space between connection and detachment, hopefulness and despair." Take off your headphones and go see Headphone at The Valley tonight.
---