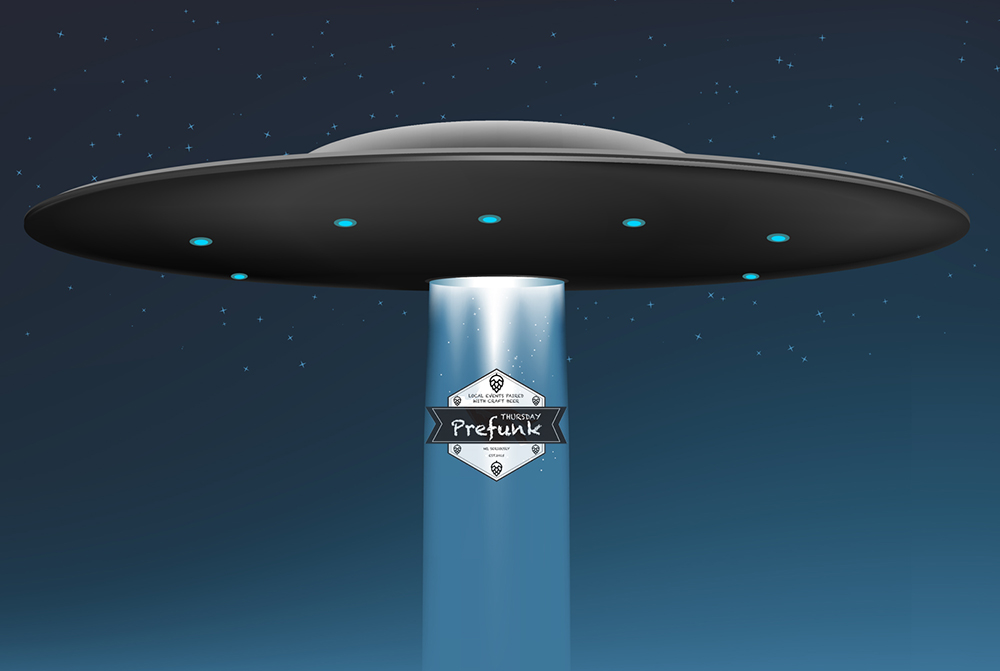 TACOMA PREFUNK THURSDAY, OCT. 26 2017: Stone Enjoy By 10.31.17 and UFOs
PREFUNK: Founded by Greg Koch and Steve Wagner, Stone Brewing has come a long way since opening up in San Diego, California in 1996. The ninth-largest craft brewery in the U.S. has been dubbed "All-time Top Brewery on Planet Earth" by BeerAdvocate magazine twice. Stone launched its Enjoy By series in 2012, releasing IPAs brewed specifically NOT to last — meaning drink up the freshness before the expiration date. Enjoy By 10.31.17 starts hoppy and tropical thanks to — Simcoe, Citra, Nugget, Super Galena, Delta, Target, Amarillo, Cascade, Galaxy, Nelson, Motueka and Helga hops — followed by a wave of dank, slight malt and finishes with citrus peel. It's on tap and in the cooler at Peaks and Pints.
5 P.M. DRINKING FOR CONSERVATION: The fun-loving Drinking for Conservation folks will be hanging out at Dystopian State Brewing Co. tonight raising money for wolf conservation. Fifty cents of every beverage will be donated to help wolves.
7 P.M. UFO NIGHT: The Washington State History Museum celebrates the 70th anniversary of two of history's most notable UFO sightings with a 21 and older evening of beer tastings and all things flying saucers. The Kenneth Arnold UFO sighting and the Maury Island incident both took place in Washington in 1947. These two events gave rise to the terms "flying saucer" and "men in black" kicking off off a craze of sightings that year, which included the Roswell incident. The evening event includes beer tastings with Three Magnets Brewing Co., a showing of the film The Maury Island Incident with the filmmakers The Maury Island Incident, UFO-related crafting, open exhibit galleries and more.
Save
---