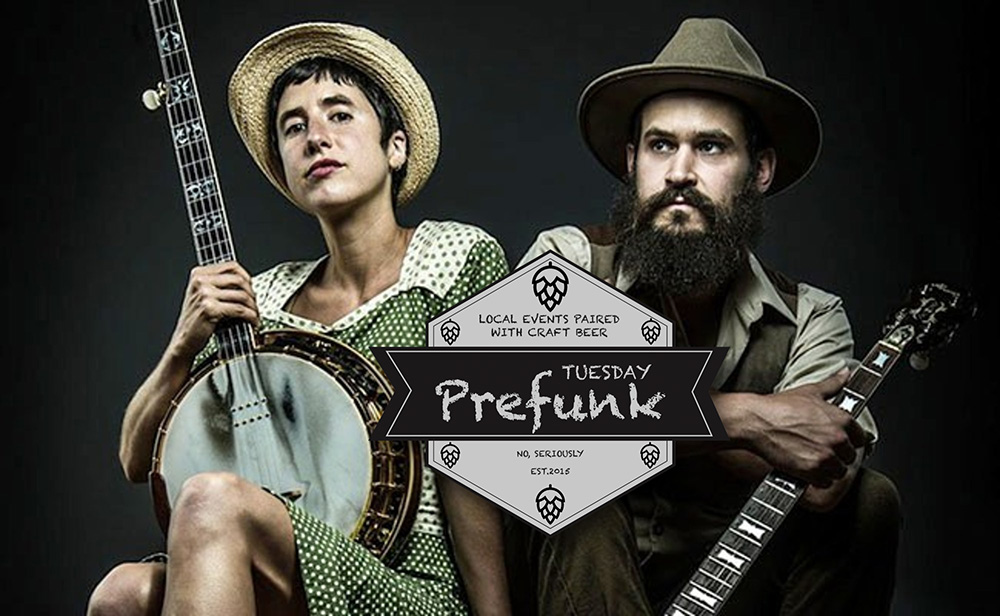 TACOMA PREFUNK TUESDAY, MARCH 6 2018: Pelican Beak Bender IPA and The Lowest Pair
PREFUNK: Pelican Brewing Co. has added a new IPA to its year-round line-up. Pelican calls its new Beak Bender IPA "a contemporary hop-forward yet astonishingly drinkable IPA. A super clean bitterness and punchy, juicy hop flavor are the hallmarks of this unique beer." Brewmaster Darron Welch invented "The Hopppinator," a more productive and sanitary system for dry-hopping beer, introducing much less oxygen — the hop pellets go directly into the clean vessel, then the brewer seals the vessel and purges with CO2. As a result, there is extremely low oxygen pickup compared to the traditional dry-hopping process, which increases flavor stability and quality. Lots of Citra and El Dorado hops offer aromas and flavors reminiscent of luminous citrus and zesty orange balanced against a lean malt bill for a well-attenuated delicious new brew. Peaks and Pints will tap Beak Bender at 6 p.m., along with other Pelican craft beers, including a Pelican beer flight.
5-8 P.M. FORT GEORGE BREWERS NIGHT: Brewers Row will host Fort George Brewery straight outta Astoria, Oregon. In addition to tapping Vortex IPA, City of Dream Pale and The Optimist IPA, the brewery's super roasty delicious Astoria With Love Russian Imperial Stout will flow from the North Tacoma restaurant and taproom's taps.
7 P.M. THE LOWEST PAIR: The Lowest Pair features the duel banjo picking of Kendl Winter and Palmer T. Lee. Draped in Kendl's high lonesome harmonies and Palmer's Midwest croon, their debut release, 36¢, (Team Love Records) was hailed by many outlets and American Songwriter praised their "earnest, earthy songcraft." In, 2015, they linked up with Tom Fabjance at an old church to record The Sacred Heart Sessions. One can virtually feel the walls and vaulted ceiling of the old wooden church rising up, creating a natural reverb and warming the air. Tonight, The Lowest Pair with opener Forest Beutel will perform at The Airport Tavern along South Tacoma Way.
---