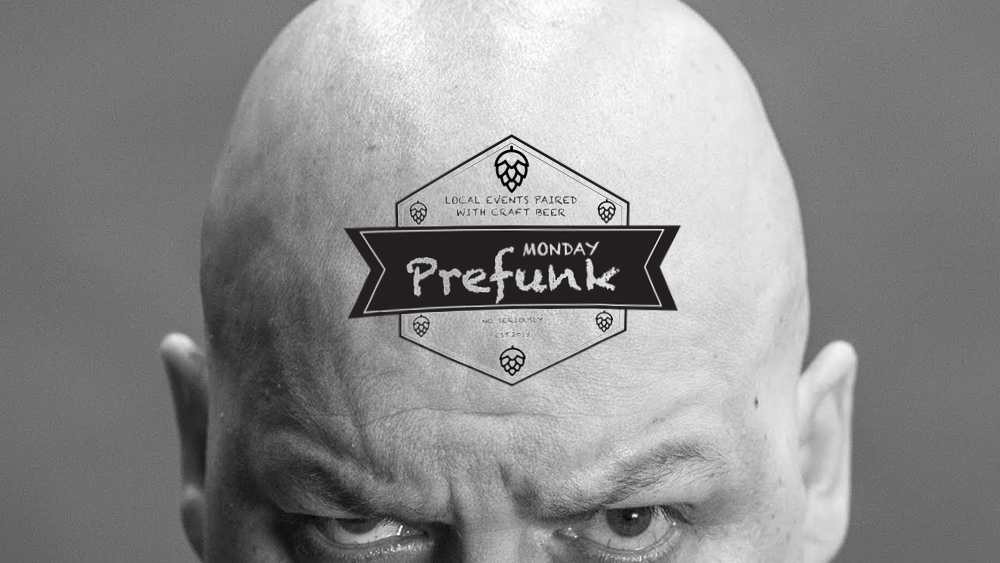 TACOMA PREFUNK MONDAY, OCT. 9 2017: Founders KBS and Tacoma Film Festival
PREFUNK: In 2002, Founders Brewing Co. wanted to age their Breakfast Stout in bourbon barrels. A call to Jack Daniels with a request to use their barrels was accepted as long as they picked them up. The first run was a success. Something magical happened in the barrel. The recipe needed refinement since the bourbon notes were overwhelming in the beer. The solution was to create an imperial (higher alcohol content) version of Breakfast Stout. The result is Kentucky Breakfast Stout, or KBS. Founders KBS pours from Peaks and Pints' Western red cedar tap log.
5 P.M. PARKWAY RANDALL: Tonight, Parkway Tavern Manager/Cellarman/Chemist Sean Jackson will forge his own beer with Northish Beer Co.'s Forge Your Own Chains IPA. The hazy, stone fruit and citrus flavored IPA will run though Jackson's Randall infusion tube full of mysterious ingredients. The IPA is originally hopped with four pounds per barrel of El Dorado and Ekuanot, so maybe more pounds of said hops will be dumped in tonight?
6:30 P.M. THE FUTURE OF NORTHWEST FILM, ARTS & ENTREPRENEURSHIP: As part of the Tacoma Film Festival, King's Books hosts a panel of Northwest leaders, organizers and creators share the successes and challenges of living and working in the arts, film and technology. Drop by the Tacoma bookstore and listen to Courtney Sheehan, Danny Tayara, Myisa Plancq-Graham, Rachel Ervin, Silong Chhun and William Jordan chat up the arts.
9 P.M. SEMI-ICONIC: THE BALLAD OF DICK ROSSETTI: The man, the myth, and the legend of Dick Rossetti come to life on the screen in Semi-Iconic: The Ballad of Dick Rossetti, playing for an encore screening at The Grand Cinema as part of the Tacoma film house's Tacoma Film Festival. Directed by local filmmaker, Isaac Olsen, this documentary is a total immersion in Rossetti's life as an alternative radio disc jockey, the music he created as a leader of dozens of medium energy rock and roll combos, and his experiences in the world of Seattle corporate radio. Earlier Tacoma Film Festival screenings include thriller The Strange Ones at 6:30 p.m., The Islands And The Whales at 6:40 p.m. and "Chills & Thrills" shorts at 8:45 p.m.
Save
---