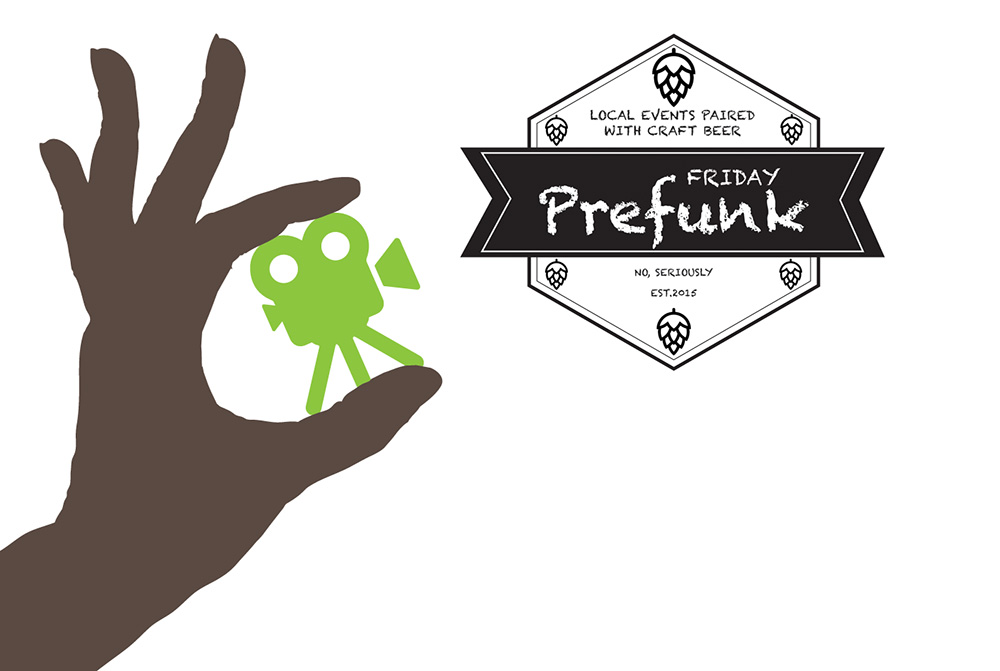 TACOMA PREFUNK FRIDAY, MAY 11 2018: Georgetown Citrus Galaxy and 253 Short Film Party
PREFUNK: Last night the 10th Annual Seattle Beer Week kicked-off at Georgetown Brewing, home of the official 10th Annual Seattle Beer Week beer, Citrus Galaxy. According to Citrus Galaxy hype, "We invite you to jump out of light speed, turn off the warp drives and set the thrusters to 'ah yeeeeeeeeeeah' as you coast into and through the Citrus Galaxy. No citrus added to this IPA, but a favorable amount of Citra and Galaxy hops give this interstellar chill ride aromas of Mandarin oranges, grape fruit and a touch of lemon zest."Exciting! Citrus Galaxy is on tap at Peaks and Pints with cans in our cooler.
5:30 P.M. 253 SHORT FILM PARTY: Think of all the things you could do in 72 hours. You could watch six installments of the Star Wars series five times. You could walk back and forth from Seattle to Tacoma approximately seven times. You could drive from Tacoma to Yellowstone National Park and back about six times without stopping. Or you could assemble a team of videographers; write a script, film, edit and create a film. Enjoy 31 locally made short films at The Grand Cinema's annual 253 Short Film Party inside the Urban Grace Church. Thirty-one filmmakers were given 72 hours to create a film lasting no more than two-hundred-and-fifty-three seconds (a nod to Tacoma's area code), and you can watch them all at a party with a photo booth, audience voting, and locally made pizza and drinks for purchase.
9 P.M. THE DIGNITARIES: The Fernandez brothers, Lino and Reylan, have been rocking Tacoma for years in various forms, including their band, The Dignitaries. Former Weekly Volcano editor and current News Tribune columnist Matt Driscoll once wrote "… The Dignitaries smells like a paper mill and sounds like a million bucks tucked in the back of an old smoky amp in a reclaimed meth house. Good s***." Enjoy the good s*** tonight with The Mondays and Forest Beutel at The Valley.
---