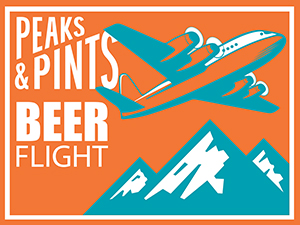 Essentially, Christmas beer isn't a style; it's a tradition. Unlike pilsners or bocks, which have specific criteria, Christmas beer has no confines. Unless, of course, you refer to the guidelines from the Beer Judge Certification Program, which states its aroma should be "reminiscent of Christmas cookies," appearance of amber to dark brown, and must taste "rich and malty." The guidelines state "spices are required." However, BJCP cites some brands as leading examples of Christmas beers that contain no spices. So now, how do we define Christmas beer? Simple — it's a beer that was brewed as a gift. It may be any style, any flavor, any name if it was given and received as a gift. Gift giving is the most essential part of the holiday. The significance of gift giving is that it is an act of sharing, a mindful transaction between the giver and the recipient. No everyday beer will do because a gift is special. It must be brewed with better ingredients or spices or to greater strength or have a holiday theme. Therefore, Peaks & Pints presents a present to you — a to-go flight of holiday IPAs — the hoppiest of holiday beers. Most Christmas IPAs lean toward the malty side, but some ride the Christmas tree flavor — pine, spruce, or fir. Bundle up and stop by Peaks for Peaks and Pints Pilot Program: Christmas IPAs On The Fly.
Peaks for Peaks and Pints Pilot Program: Christmas IPAs On The Fly
Narrows Griswold Hazy IPA
6.8% ABV, 45 IBU, can

Narrows Brewing holiday beer, Griswold Hazy IPA, is brewed with 2-Row and malted wheat. This year, the Tacoma brewery decided to double dry hop with Citra and a touch of Strata at six pounds per barrel resulting in an aroma of orange, strawberry, and a little coconut for the hap, hap, happiest Christmas since Bing Crosby tap-danced with Danny f—ing Kaye.
Sierra Nevada Celebration Fresh Hop IPA
6.8% ABV, 65 IBU, can

Though the name may have changed from Celebration Ale to Fresh Hop IPA, the beer's recipe has stayed true though its four decades of existence. Unlike other holiday or Christmas ales that use various spices, Celebration is a hoppy beer. A little darker than the average American IPA, and dry-hopped for a lively, intense aroma, this ale has a citrusy, piney, and resinous hop character and a medium body.
Gigantic The Cat Ate My Stash & Pissed On The Christmas Tree
7.5% ABV, 85 IBU, draft – Campfire Crowler

Ben Love and Van Havig had the pedigree when they opened Gigantic Brewing Wednesday May 9, 2012. Havig spent 16 years brewing at Portland's Rock Bottom, and Ben Love held down posts at Pelican Brewing in Pacific City and Hopworks Urban Brewery in Portland. Together, the two produce a year-round IPA and a wide variety of rotating seasonals, specialties, and one-offs, including The Cat Ate My Stash & Pissed On The Christmas Tree IPA. Inspired by the enigmatic John Mallett of Bell's Brewery, this festive IPA is loaded with the dankest, sticky, drippy, and piney hops the Gigantic brewers could get their hands on.
Trap Door HoliDANK
8.5% ABV, can

Some people like bud, some people like beer, and some like both. Those who are a connoisseur of both have taken to attributing the term "dank," a term that means pungent, funky, and odoriferous, to both good weed and very hoppy IPAs. Dank means an extremely overpowering odor that can smell like the citrus and pine flavors everyone loves, including Trap Door Brewing out of Vancouver, Washington. Their winter double IPA HoliDANK is dry hopped with classic dank hops Mosaic, Simcoe, Chinook, Centennial, and Columbus for all the piney, floral dankness.
Block 15 Hoppy Holidays
8.5% ABV, can

Brewed with a sleigh-full of Northwest-grown hops, sweet orange zest, and local spritzer tips foraged by Block 15 brewers, hoppy holidays' seasonal flavors of pine and citrus blend with a hearty malt backbone to evoke holidays of past, like opening a gift box of citrus under a holiday tree. Hoppy Holidays!
LINK: Peaks & Pints cooler inventory
---