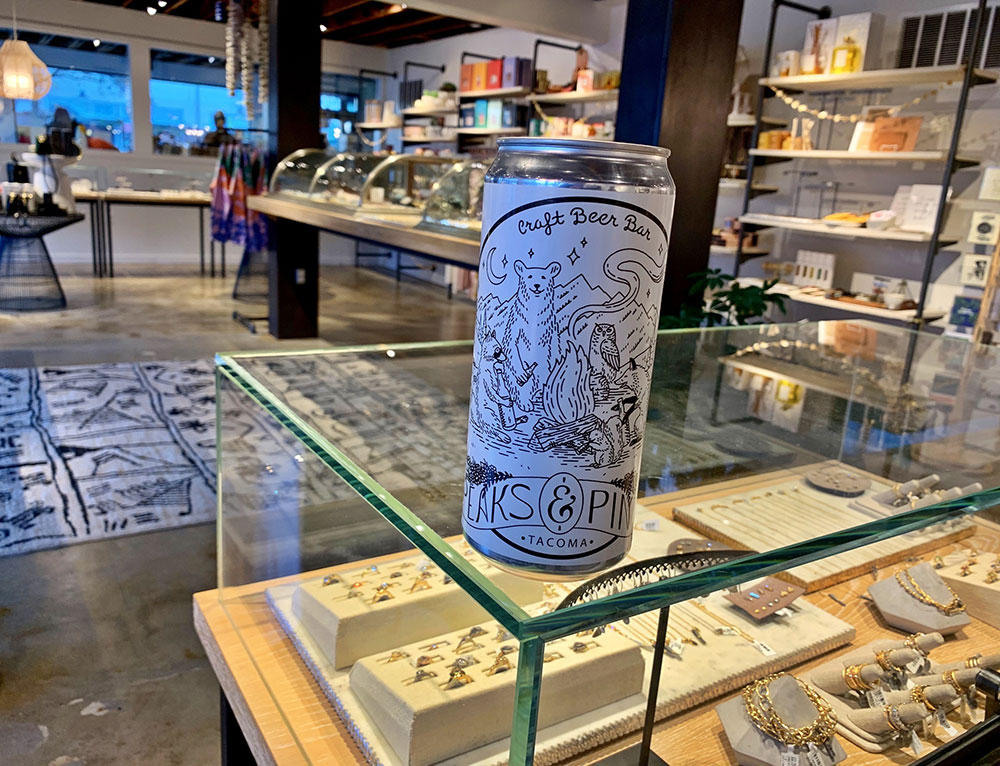 Peaks and Pints Proctor Presents: Lapis meets Campfire Crowler
Proctor is a boutique Tacoma neighborhood centered around North 26th Street and Proctor Street. It's a small district packed with locally-owned and operated niche stores in which every detail — every window display, bushel of fresh produce or interior cheer — is carefully curated for customers. This year, the Proctor Business District dons candy cane stripes and white lights for their month-long "Meet Me At Proctor's Peppermint Place" celebration. Peaks and Pints bottle shop, taproom and restaurant has called Proctor home for more than four years. We're proud to be a part of this wonderful, caring community. Therefore, during this holiday season, not only are we highlighting a draft beer or cider we think you should take home in our 32-ounce Campfire Crowler, but also hinting at the present from our neighbors. Today, we welcome Lapis Tacoma.
Lapis
Paul Shepherd and Alana Carr own two businesses together in the Tacoma area. The first, Compass Rose, offers a thoughtfully curated collection of gift items, paper goods, and home décor. Their second shop, Lapis Tacoma, sells fine artisan and "alternative bridal" jewelry, along with lifestyle gifts and accessories. Today, Lapis hosts a holiday trunk show with award-winning London-based jewelry designer Ruth Tomlinson. Drawn to the earth's natural treasures, Tomlinson is renowned for a celebration of unconventional beauty; transforming often forgotten stories of historic jewels into her signature designs, marked by their tiny granular intricacies, ethereal character and serendipitous imperfections. Appointment are available every hour on the hour and are highly encouraged at 253.507.4969.
Sharing-ish a space with Olympia Coffee Roasters in Tacoma's Proctor District, Lapis has excellent gift ideas, including Na Nin candles, engagement rings, everyday heirlooms, handmade adornments — just to name a few. Manager Emily Hennig and staff will even gift wrap your purchases. 3823 N. 26th St., Tacoma, 253.507.4969
Peaks and Pints Campfire Crowler Fill
Today's Peaks and Pints Proctor Present Campfire Crowler 32-ounce fill is Reuben's Brews Reuben Claus, a robust porter infused with peppermint and Cocoa nibs.
---