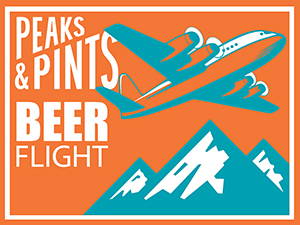 Originally from Belgium's Flanders region, Flanders red, also known as the Burgundies of Belgium, won't destroy your cheeks like other sour beers from the country. This beer is brewed using large amounts of Munich and caramel malts with traditional brewing methods. The beer is then aged in large wooden barrels, vats, and foeders, followed by inoculation with wild yeast and lactic acid-producing bacteria. The most important is the tradition of aging the red ales in huge vats of unlined oak. The wood, which cannot be sterilized, is home to dozens of wild yeast and bacterial strains that consume the residual sugars in the beer. Over the course of its aging, which can last as long as two years, the beer takes on a real riot of flavors, from rich fruity notes of black currant and plum and berries, to bright acidity and dark funk, and even a raw-grain-and-biscuit malt background. Hops play only a limited role, which isn't uncommon in sours (for a variety of stylistic and biological reasons), but there's still more than enough to keep the palate entertained. They are nearly-fully attenuated, and they are also lightly carbonated. And, of course, they are also red. Peaks and Pints presents a to-go flight of Flanders red ales brewed along the West Coast that we call Peaks and Pints Pilot Program: West Coast Flanders On The Fly.
Peaks and Pints Pilot Program: West Coast Flanders On The Fly
Firestone Walker Krieky Bones
5.7% ABV
Traditionally, gold is given on a 50th wedding anniversary. What is traditionally given on a 50th birthday? Jumbo remote control? Atomic Nose and Ear Hair Trimmer? Emergency underwear? Firestone Walker proprietor David Walker received a sour cherry fermented beer for his 50th. A handful was sold at a release and the public went bonkers. Behold Krieky Bones! This beer begins its life as a Flanders Red inspired beer aged with Brettanomyces more than a year in French oak foeders. Sour Montmorency cherries are added and allowed a secondary fermentation. The aroma is of cherry pie complete with flavors of piecrust, spice and an underlying funk. Vienna malt notes give way to an assertive acidity and a bright carbonation.
The Lost Abbey Red Poppy Ale
6.5% ABV
The golden poppy is the state flower of California and the red poppy is found in Belgium's Flanders fields where The Lost Abbey's inspiration for this Flanders red style sour originated. Red Poppy Ale is a veritable celebration of sour cherries in an explosion of aromas and tastes. Brewed from a brown ale base and aged in their oak barrels for more than 12 months, this beer is not for the faint of heart.
Logsdon Far West Vlaming
6.5% ABV, 16 IBU
This Logsdon Farmhouse Ales red ale is brewed in the "Vlaming" or West Flanders style. A combination of pale, crystal, and dark roasted barley malt, wheat, and oats are brewed with local whole-cone hops, with a select variety of yeast and lactic bacteria. The Hood River, Oregon brewery ages it in oak barrels for a period of time to develop complex richness, soft tannins and fruity, tart character. The aged beer is then blended with young beer to create the desired balance of malt sweetness with a dry finish. It's relatively clean for the style with added wood notes and hints of soft, ripe fruits.
Double Mountain Viola
7.1% ABV
Blended for Double Mountain Brewery's 12th Anniversary in March, this tart Flanders red ale was aged for more than 15 months in a variety of barrels. It hits the nose with tart cherry, dried cranberry, soft vanilla, red wine, a whole lot of oak and accompanying tannins. On the tongue, expect black cherry, cranberry, port wine, blackberry, finishing with a touch of bread and dry oak.
Cascade Sang Rouge
7.8% ABV
Sang Rouge first appeared in Cascade Brewing Barrel House's portfolio in 2010 and was last blended in 2015. This latest project is a blend of sour red ales aged in select red wine barrels and oak puncheons for up to two years. Highlighting the depth and complexity of their base red ale without the influence of additional fruits or spices, this rare Flanders red style sour features notes of roasted red malts, dried currants, aged red wine, and toasted oak.
---