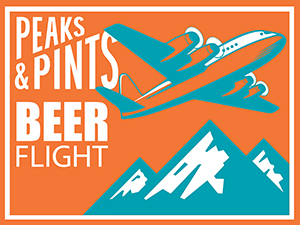 In 2017, restaurateurs Grant Tondro, Zak Higson, and Nate Higson opened Urge Gastropub & Whiskey Bank in San Marcos, California, the coastal offshoot of their Urge American Gastropub in Rancho Bernardo. The kicker? They hired Mike Rodriguez to run their attached Mason Ale Works creating an elevated brewpub atmosphere. Rodriguez brewed at Kansas City's Boulevard Brewing for several years before spending five as head brewer at The Lost Abbey. While Rodriguez moved on rather quick, Tondro and brothers Higson hired another former head brewer from San Marcos' The Lost Abbey, Matt Webster, to brew beers that paired well with their food. The Mason Ale Works trio soon discovered their beers could stand alone. In 2018, Mason Ale Works opened Mason Ale Works Tasting Room + Kitchen, a satellite tasting room in Carmel Valley. Last year, they expanded their distribution from four states to 12 and finished the year up from 2019. In fact, they had to enter into contract-brewing agreements with three local breweries just to keep up with demand. Today, Jon "Sweet Meat" Jimenez runs the brewery, which now distributes in Washington state, thanks to Orcas Distributing. Stop by Peaks & Pints and taste Mason Ale Works in our to-go flight, Peaks and Pints Pilot Program: Mason Ale Works On The Fly.
Peaks and Pints Pilot Program: Mason Ale Works On The Fly
Mason Ale Works Foggie Bear
9.2% ABV
You know what you don't see too often in San Diego? Fog or Fozzie Bear. But that didn't stop Humble Sea Brewing from bringing both from Santa Cruz to brew this double IPA at Mason Ale Works. Clocking in on the high ABV side of a double IPA, Foggie Bear is brewed with Mosaic Incognito, Cryo Citra, Cryo Sabro, and MI Cashmere for an orange, mango, dank and vanilla nose, followed by notes of orange, mango, pineapple, and melon with a resinous note on the finish with herb bitterness.
Mason Ale Works The Duke
11% ABV
Brewed with Mosaic, Citra, Amarillo, Columbus, Chinook, Centennial, Cascade, Idaho 7, and Simcoe, this double dry hopped triple IPA teases the nose with fruit and dank hops before hitting hard with big citrus and tropical fruit notes. The huge hop flavors compliment the big body and dry finish.
Mason Ale Works Children of Loki
13.5 ABV
Who are Loki's offspring? With the female giant Angerboda, Loki produced the progeny Hel, the goddess of death; Jörmungand, the serpent that surrounds the world; and Fenrir, the wolf. Loki is also credited with giving birth to Sleipnir, Odin's eight-legged horse. According to Mason Ale Works, Loki is also credited with giving birth to Banana, Cacao, Maple Syrup, Vanilla, Small Batch Coffee, and 13.5 percent ABV. Those flavors and facts describe this thick banana pancake-inspired pastry stout, which also describes our breakfast tomorrow.
Mason Ale Works Cash
9.4% ABV
A collaboration with Mostra Coffee, this imperial coffee stout uses Costa Rican Aguas Claras beans to accentuate the rich, chocolatey notes and rich malt while adding espresso flavor.
LINK: Peaks & Pints cooler inventory
---