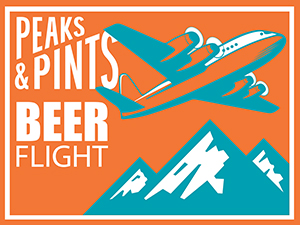 Fargo's most impressive brewery, in both size and beer offerings, is still Drekker Brewing Co. In September 2014, after seven years of homebrewing, writing business plans, watching Viking movies, and dialing in their branding, scientist Mark Bjornstad, builder Darin Montplaisir, businessperson Jesse Feigum, and engineer Mason Montplaisir opened Drekker in what was once North Dakota's most rough and rowdy frontier town. Originally located in a downtown space where Drumconrath Brewing now operates, Drekker moved a few blocks west into a huge brick building that once housed a locomotive repair company. After pouring concrete over the tracks, Drekker installed brew tanks, pinball machines and 24 taps to serve their inventive beers. While a third of those offerings rotate out each fortnight, Drekker is always pouring thick smoothie sours and delicious hazy IPAs. By year's end, Drekker plans to open Brewhalla, an attached 100,000-square-foot food hall, event center, and 40-room hotel. Today, Peaks & Pints presents a to-go flight of recently arrived Drekker beer — a flight we're calling Peaks and Pints Pilot Program: Drekker Flight.
Peaks and Pints Pilot Program: Drekker Flight
Drekker Braaaaaaaains Guava Guava Guava
6.4% ABV
Part of Drekker's Braaaaaaaains pastry sour series, Guava Guava Guava triples down on Drekker's guava love for a 100-percent guava love fest in a glass. It tastes like, well, guava. Lots of it. And there's some magic that happens when it combines with sea salt, lactose, and vanilla beans.
Drekker CHONK Birthday Cake
6.8% ABV
Drekker took their Sundae sour and baked it up with a mountain of confetti cake, filled it with strawberry and raspberry jelly, then covered it in frosting and plopped a candle on top. It's their party and they'll CHONK if they want to!
Drekker PRRRT So Good
7% ABV
Brewed with strawberries and blueberries', Drekker's PRRRT So Good also has a cotton candy floss for that real melt in your mouth, sticky fingers at the fair cotton candy flavor.
Drekker Brace for the G's
7.2% ABV
Brace For The G's is Drekker's first beer they brewed with Phantasm, a powder derived from New Zealand Marlborough Sauvignon Blanc grapes that are rich in thiol precursors and known for creating aromas of citrus, guava, and passion fruit. With added YCH 303, Citra, and Vic Secret hops, expect key lime, clementine, and juicy fruit flavors and aromas.
LINK: Peaks & Pints cooler inventory
---